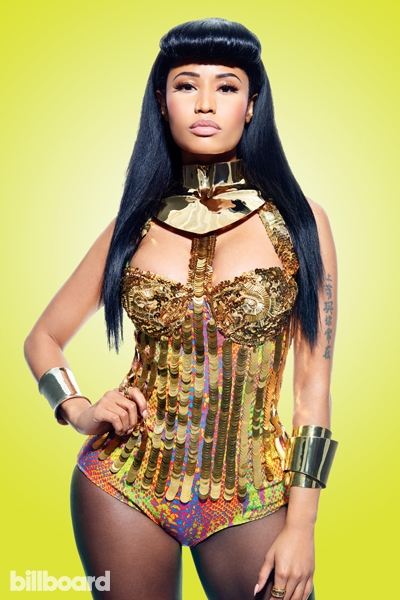 Nicki Minaj is opening up and baring all in her new album.
From 'Pills & Potions' where she talks about resorting to pills while suffering depression as a result of her relationship to 'Bed of Lies' where she calls out her ex-boyfriend and now it's 'All Things Go'.
We definitely can't wait for the Pink Print album to drop.
On 'All Things Go' Nicki is opening up on family, relationships, and even a pregnancy she experienced as a teenager.
On the first verse, the 31-year-old rapper admits to hesitantly accepting a proposal 10 years ago ("Ten years ago was when you proposed/ I looked down… 'Yes, I suppose'"), while on the second verse she addresses her little cousin's death, which still haunts her ("Ni–as trying to kill him/ He ain't even call me/ And that's a reflection of me, yes I get it, I get it was all me/ I'll pop a pill and remember the look in his eyes the last day he saw me").
On third verse, she details why she's protective over her relationship with her mother and brothers, including her younger brother Caiah ("The more I work, the more I feel like somehow they're neglected").
She closes the verse revealing that she lost a baby of hers and her ex's 16 years ago. ("My child with Aaron would have been 16, any minute/ So in some ways I feel like Caiah is the both of them/ It's like he's Caiah's little angel, looking over him").
Listen.