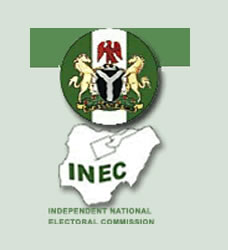 Some Nigerians in Lagos on Thursday urged the Independent National Electoral Commission (INEC) to develop a database to ease the ongoing registration of voters.
They told the News Agency of Nigeria (NAN) that the provision of a database was the only way to successfully capture the entire electorate.
Adewale Onadeko, a worker with the World Bank Group, said that since INEC's objective was for every registered voter to be able to vote during elections, the only way the electoral body could achieve the objective was by creating a database that would be updated from time to time.
"I think the step INEC should take right now is to ask people to go to the nearest INEC office or wherever they can designate so that people who have changed their addresses can go and update their addresses electronically.
"Once they have done that, INEC should be proactive enough to be able to redistribute some cards so that it's easy for people to vote," he said.
Celestine Obi, a civil-servant with the Department of Petroleum Resources (DPR), also said that the exercise was going on smoothly but it was disorderly and time-consuming.
Obi said that it would have been easier if INEC had made it possible for people to go to the internet and upload their details, which could be verified later by the electoral body.
"Whatever is worth doing is worth doing well. So I think what they should have done is either people go on line, key in their names, then print out those things, have the details.
"At least, what you do now is verification of what they have uploaded; then it would be faster because people are using this thing beyond what it is used for.
"Because it is a means of identification, it is a means of collecting anything from the bank; that is why we that understand the purpose of this exercise and understand the usefulness of these cards will not want to waste any time," Obi stated.
Olufemi Akintunde, a medical consultant, urged the people to come out en masse to exercise their civic duty by voting in the forthcoming 2015 elections.
Akintunde said that there were no perfect elections anywhere in the world, adding that if people exercised their right to vote it could make a difference.
"Basically, I think what we're lacking in Nigeria as a whole is trust. We don't trust the government, government doesn't trust us, and so it's very difficult for elections to be authentic.
"But in every country, we always have the shortcomings on elections; but if we can clear that trust issue, I think things will be better.
"This election is going to be interesting and I have my thoughts; hopefully it will go well but we will wait and see. I think the person in the INEC realm is trying because you can't please everybody.
"We have APC, we have PDP and there is no perfect election. One thing I will encourage citizens is: it's a right to vote; it's a civic duty to vote.
"Whether an election is going to be rigged or not, you have to perform your civic duty. If we have that one in mind, it will be interesting," he said.