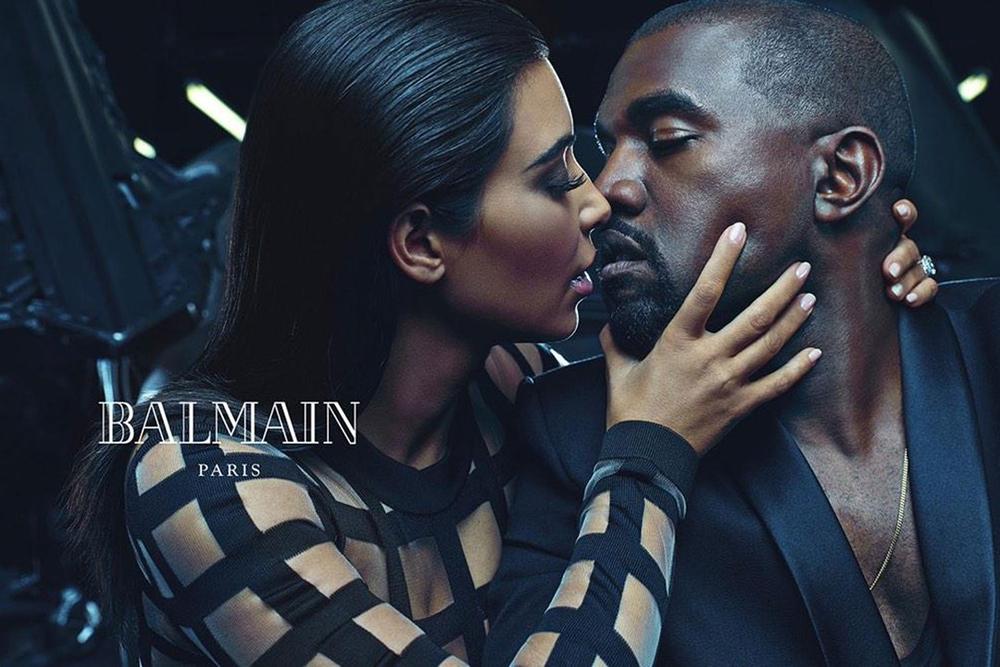 This two do look good together.
Kim Kardashian and hubby Kanye West who both love Balmain, star in an ad for the Paris based fashion label.
The Keeping Up with the Kardashians star rocks a sleek swept back hairstyle and smokey eyes in a black and sheer outfit, while Kanye looks intimately into her eyes in a black blazer.