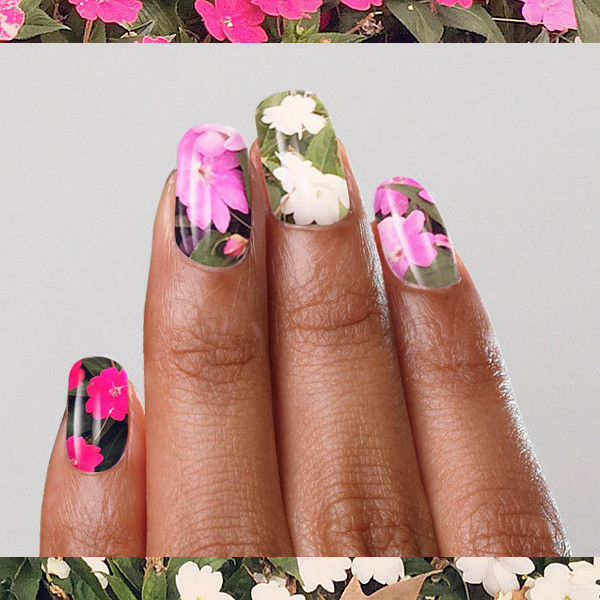 Nail art is one of the best ways to express your personality when it comes to beauty, but most times it is hard to find that perfect one that says all you want it to. Not anymore!
NailSnaps is a fun app that helps you make your own nail art designs that can be worn on your fingers, using photos from your Instagram page or phone. The app was created by LA-based designers Angel Anderson and Sarah Heering, and allows you pick a photo from your phone or Instagram account, before positioning it how you would like it to appear on your nails. Each nail art costs $19.00 (Approximately N3,500) After the design has been submitted, you will receive a set of custom mail stickers. Instagram users and beauty buffs that have tried the app say the nails take minutes to apply and last up to a week.
One of the Creators, Angel Anderson, had this idea about a year ago and shared how the idea came about because "Most of the off-the-shelf designs didn't appeal to me". "Besides, I don't want the same looks as everyone else. Nail art is about creative expression."
Her business partner Sarah Heering added that when she first had the idea, "Fireworks went off" and she knew she had to make this concept a reality.
The pair confirm that the nail art goes through a high quality printing process and kicked off a Kickstarter funding campaign for $47,000 earlier on this year to fund the project to fully hit the fully. As at March, they had raised $17,000.
Currently the app is only available for iPhones but an Android version is set to hit fans soon.
***
As much as we haven't tried it yet, we have seen & heard great results.
So what do you think BN readers, would you try this app and if you have, share your experience!
Photo Credit: www.superselected.com