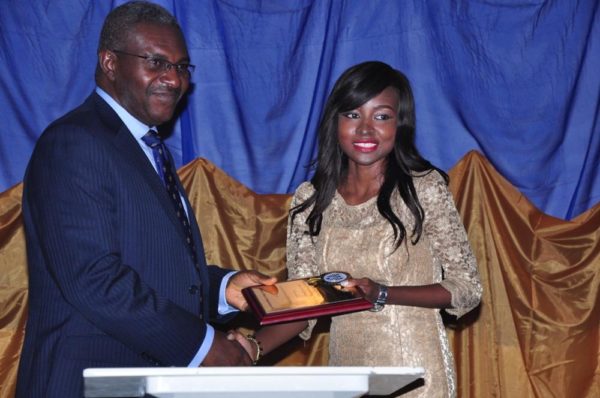 24-year old Oluwatosin Akingbulu emerged as the Best Graduating Student from the Pan-Atlantic University's School of Media and Communication (SMC) full-time Masters program.
At the award ceremony which was held at Havilah Events Centre, Oniru, Victoria Island, Oluwatosin was awarded with a degree of  Distinction in Media and Communication, specializing in Media Enterprise.
Four other graduating students, who also excelled in the program, graduating at the top of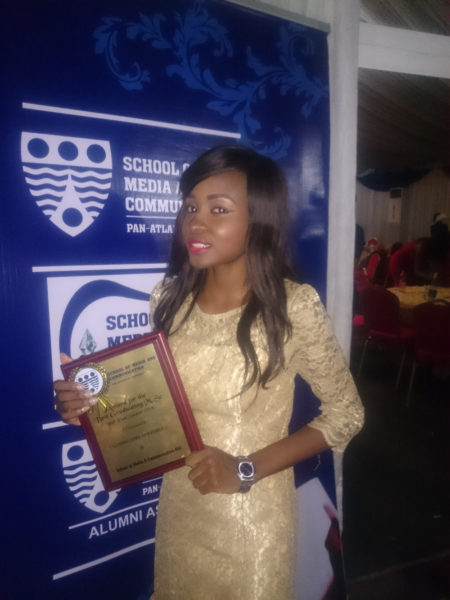 their respective classes, are: Kasie-Nwachukwu Ogechi (MSc Part Time 4), Matthew Emmanuel (PGD Community Relations), Obianuju Okafor (PGD Digital Marketing) and Oliseh Kelikume (PGD Journalism).
Tosin shares a bit of her background and the experience thus far: "I had my undergraduate degree in Biochemistry at Obafemi Awolowo University. However, my passion for the media led me to take on further study in the field after some stint in media-related roles," "It was a very rigorous process getting into the program and everyone was really good. A good number of my classmates already had extensive media experience, so I feel very privileged. I'm grateful to God and everyone who has been a part of my SMC experience – my lecturers, classmates and every other person who inspired me in one way or the other."
BellaNaija congratulates the graduating students and we hope to read more inspiring stories of academic excellence.