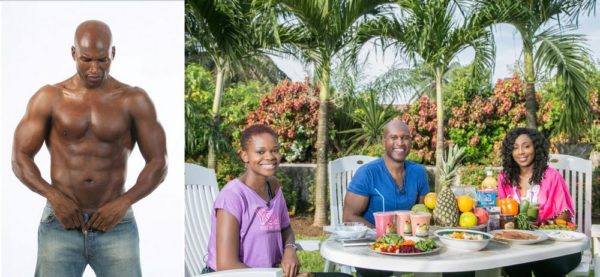 A few days ago we brought you the gym workout video of Kayode Fahm, a 50-year-old fitness enthusiast (Yes – he is 50 and has that body), and now it's time to watch him discuss his tips on nutrition and clean eating.
According to Kayode Fahm, the concept of clean eating is very simple as abs are made in the kitchen and not just at the gym. With the fast-paced lifestyle of a lot of people, we end up grabbing fast food on the go, and snacking too often between meals with the wrong type of foods.
Watch as he talks about his clean eating tips, with actresses Dakore Akande and Zainab Balogun, below!
Fun fact: Kayode Fahm is also into martial arts.