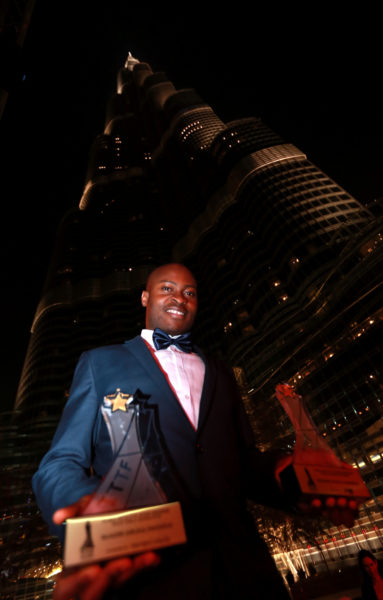 On Wednesday January 7th, 2015, Aruna Quadri made history, as he was named the International Table Tennis Federation (ITTF) Star Player of the Year for 2014.
The award ceremony was held at the Armani Hotel in Dubai, United Arab Emirates (UAE), The Sun reports.
Quadri, 26, who is currently ranked 30th in the world, was voted best male table tennis player because he defeated a number of reputable players in various competitions last year.
For instance, he beat the number one ranked table tennis player in the world, China's Xu Xin as well as Fan Zhendong, who is the 2014 Youth Olympic Games gold medalist.
He also defeated Portugal's Marcos Freitas, who is the 2014 European Team Championships winner and the first Portuguese player to be ranked top 10 in the world.
"This is the best day of my career and I want to thank the organizers for considering me for this. I also want to thank all my fans all over the world for their support because this is unbelievable for me and I promise to continue to work hard," Quadri said.
Photo Credit: Getty Images/Warren Little