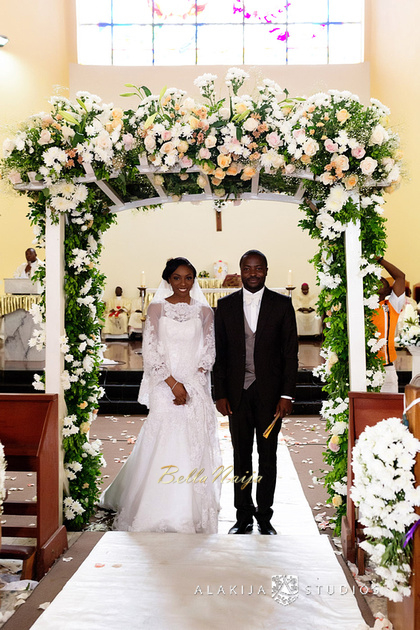 Benedette aka "Bee" and Martin met at church.
Their regal wedding in Abuja and Yola was reflective of their beautiful culture, taste and the love they have for each other.
Enjoy and be inspired by their beautiful wedding!
BellaNaija Weddings wishes Bee and Martin a lifetime of love as One.
***
Pre-Wedding Photos by Alakija Studios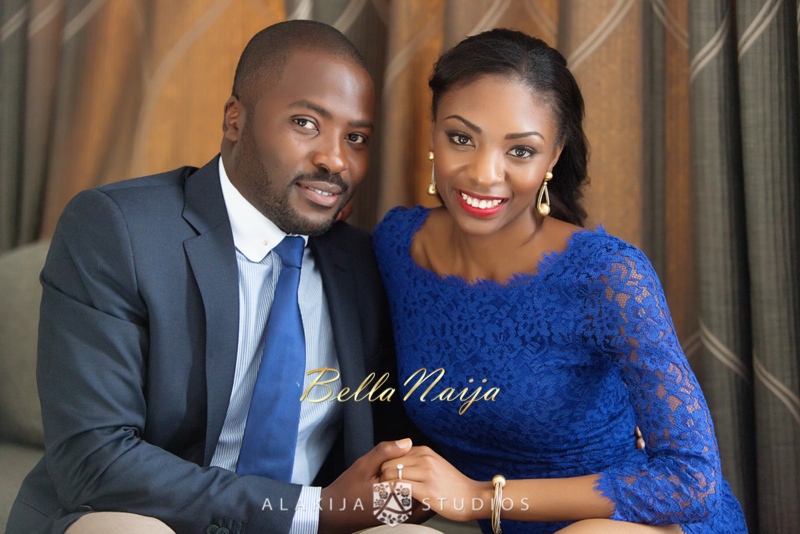 How We Met
From Bee
I met Martin at his parent's house in Abuja in 2003. His sister invited us to get ready for our graduation dinner at their house as we had just graduated from secondary school and he was on holiday from university. Apparently, he had seen me previously at church and asked his sister about me but I don't recall the church meeting 🙂
The night we met at his house we chatted for a bit before I left for the dinner and my first impression of him was smart, cute and interesting. A few days later I got a call from him and it was a long phone conversation, which sparked a friendship and a few dates until it was time for him to go back to England. I thought I would be leaving to study in England as well which meant we would live happily ever after. Alas! My parents decided to ship me off to Canada to study, our relationship continued but it was break up after make up and make up after break up for years, however, we always remained friends…
In 2010 Martin started making more effort at rekindling the relationship. Looking back, HE WAS ON A MISSION! In 2011, I moved to England for my Masters and that was when we decided to make it work and it's been amazing relationship since then.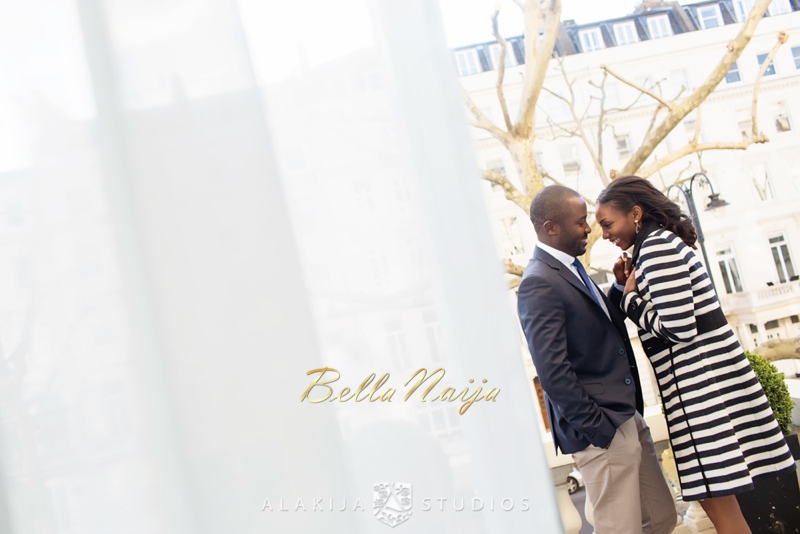 From Martin
For a cynical mind like myself, it's funny that how I met Bee is a cliché of Nigerian courtship: "If you want a good wife, go to church".
I was on holiday from university and after a Sunday mass, my sister stayed back to have a quick chat with some girl, I asked her afterwards who it was that she was talking to and she said: "Oh, her name is Benedette, you'd like her" and I responded with a little modesty: "yeah, she is a fine girl".
I unwittingly stalked her and eventually got her number from my obliging sister Angela. This was following a brief conversation we had at my parent's house in Abuja on the day of her school prom. Angela had invited her classmates to get ready at ours, so I was on the lookout.
I hesitated calling her at first because she was only 17 and I was 21. I felt like a cradle snatcher. I finally got round to doing so by convincing myself that it wouldn't matter a year on from then. It was a good thing that I did because our first phone conversation was very fluid; we spoke for close to an hour. I knew that she was definitely feeling me when I received a text the next day from her during my lunch break, it read: "how now?". I smiled.
It so happened that Bee didn't move to England for her undergraduate degree as we had thought would be the case. She was shipped off to a land far far away called Canada.
So over the following 10 years, through several breakups and make ups, mastering different time zones, MSN and Yahoo chats, international calling cards, Skype video calls, BBM chat, marathon flights and road trips, clear and hazy phone networks and ultimately our resilience, we kept coming back to each other.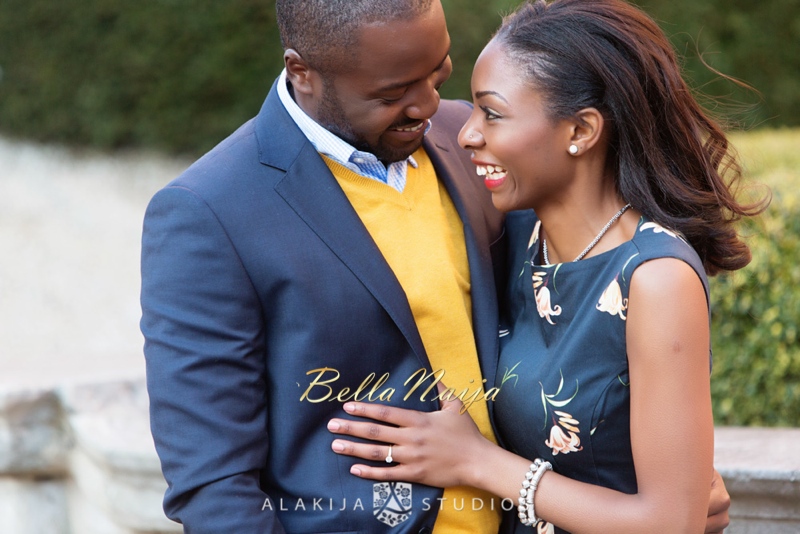 The Proposal
From Bee
Martin proposed to me in Vienna. I was on a summer program and he was on holiday so he decided to make Vienna one of his stops. On the last day of my summer program I invited him to join me and my course mates for an after party following the closing ceremony of the program. Halfway through the closing ceremony he called to tell me he was feeling horribly ill and couldn't make it to the after party. He said I needed to come and get him to an emergency clinic as soon as possible. Right after the ceremony I said bye to my friends since I obviously wont make it to the after party, rushed in a cab and headed to pick him up for the hospital.
A million thoughts crossed my head on the ride to his apartment but none of it was getting proposed to. He kept calling while I was on the way and I assured him I was on my way and there was a bit of traffic. When I got to the door of his flat I could feel the heat there but I didn't think anything of it. I opened the door and it was very dark, there were about 300 candles lit all over the apartment with rose petals all over the room, a chair in the middle a box and a rose. I was in complete SHOCK!… I threw my purse on the floor and it took me a good few minutes to take it all in. He was sat there sweating!! Poor guy, I only saw him 2 hours before and he had transformed the place all by himself.
He told me to sit down and told me how much he loves me and wants to spend the rest of his life with me. Of course … I said YES!!!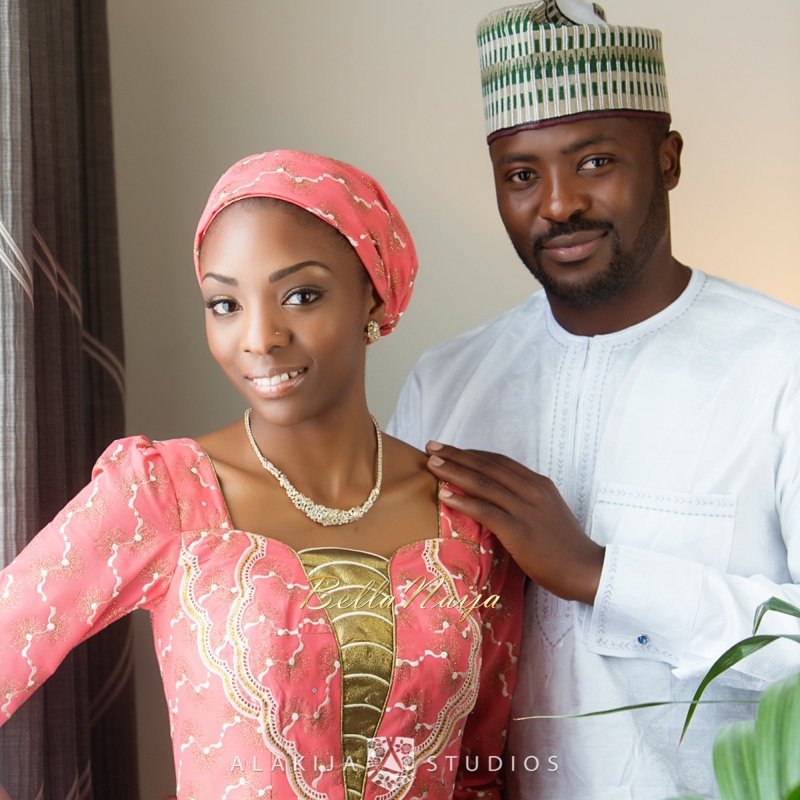 From Martin
Shortly after Bee and I met in 2003, she played a prank on me. She called me randomly one day saying that she was really ill and had been admitted into a hospital in Abuja. It was all fun and games, but I was determined to get her back.
In July 2012, Bee was on a summer program in Vienna, so I took leave off work in order to spend some time with her. It was a really good holiday. On the first weekend, we went to Paris. I was later to find out that her friends had suspected that I would propose to her there. Fortunately I didn't have any plans to do so. It was a very rainy weekend anyway, Bee had developed a flu and parts of the city were cordoned off due to the French national festival.
Back in Vienna, Bee would go off to attend classes during the day and I was left all by myself to scheme.
It was the last day of her program and there was a graduation ceremony to attend in the evening. We agreed to have me join them afterwards for a celebratory cocktail. Meanwhile, I had been back and forth with the jeweller and was informed that the ring had arrived in Vienna on that day so I went into the city centre to pick it up. Just as I did, I received a call from Bee asking me where I was and if we could meet up for lunch. Now, the ring came in a chunky box and my attempt at concealing it in my pocket would definitely have spiked her curiosity. I jumped on an earlier suggestion of hers that I get an umbrella instead of walking about back hunched and hands deep in my pockets whenever it rained. I do not like carrying them so I had been stalling on the idea. On this day however, it was going to be my decoy. I bought a compact one from a corner shop, threw the jeweller's box in a plastic bag together with the umbrella and tied the top into a knot. I had no sooner finished doing this when she turned up and asked: "what did you buy?", I gave a very curt answer: "an umbrella". To prevent her from seeing the outline of two objects in a bag in my hand I asked if she could keep it in hers. You see, Bee likes to carry bags so big one could fit anything in them so this was no problem.
Once we got back to my place she tossed my carrier bag at me and made her way out again. And so, taking a page from her book, I called her to say that I wasn't feeling too well. I called her again a couple of hours later after most of the work had been done to explain that things had gotten worse and that I needed her to come back and take me to the hospital, possibly for food poisoning. I put on my best sick voice.
The reality was that I was sitting on a sofa in the sweltering heat and tending to over 300 very stubborn flickering candles that kept going off.
I called her for the third time and this time she said: "I am in the lift". I sat on the sofa and waited for her to come in. I was half expecting her to be mad at me.
She freaked out when she walked in. Her phone and keys dropped to the floor and she seemed stunned. She leaned back against the door shut behind her. I walked up to her and said:
"I got you". Double entendre.
I led her to a chair and I did the obligatory: down on one knee, incomprehensible profession of sentiments and placing the ring on her finger.
We went back for the cocktail after all. It ended up being be a very good engagement party.
~ Pre-Wedding Cocktail by Jesse Ochulor Signature Studio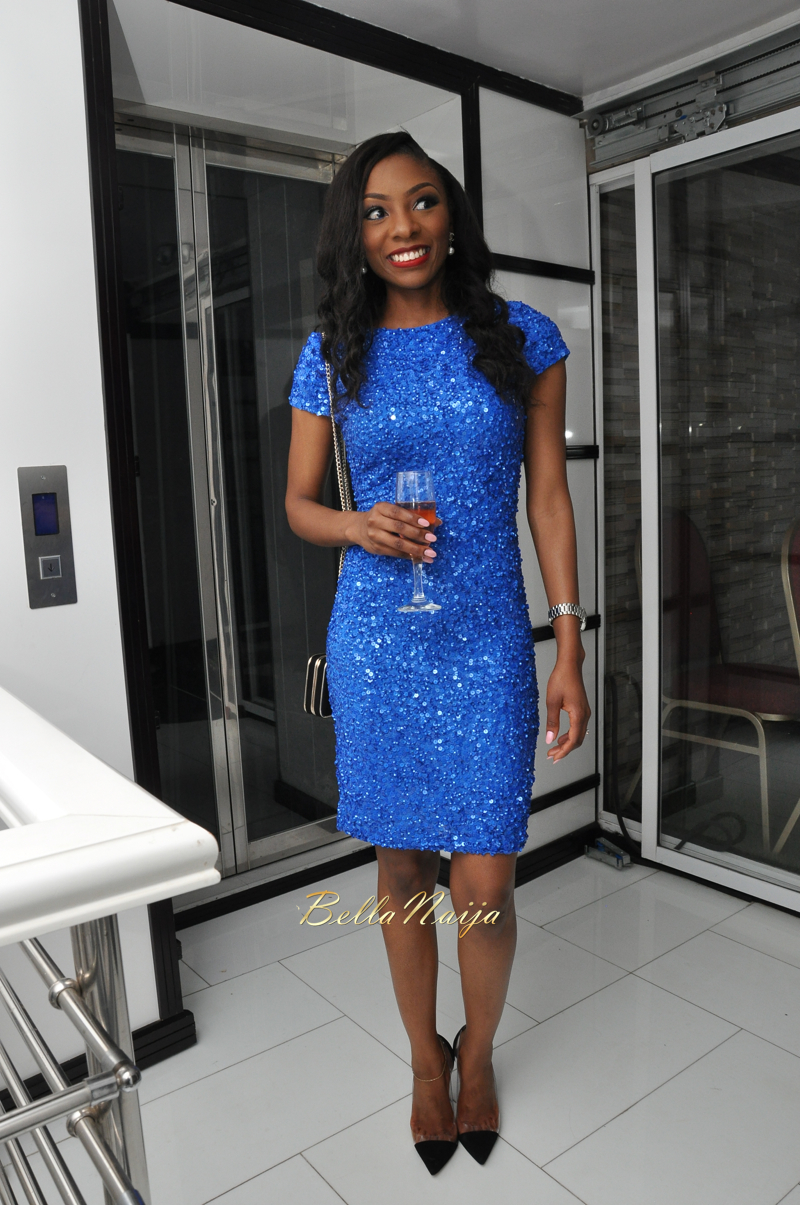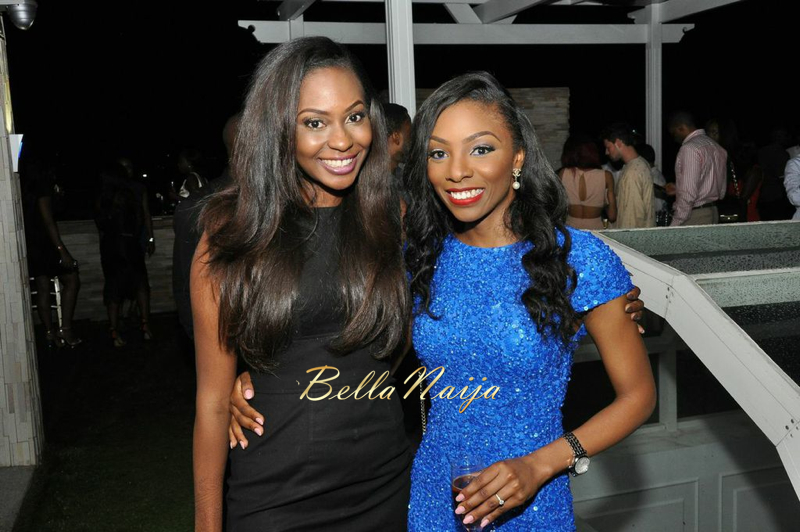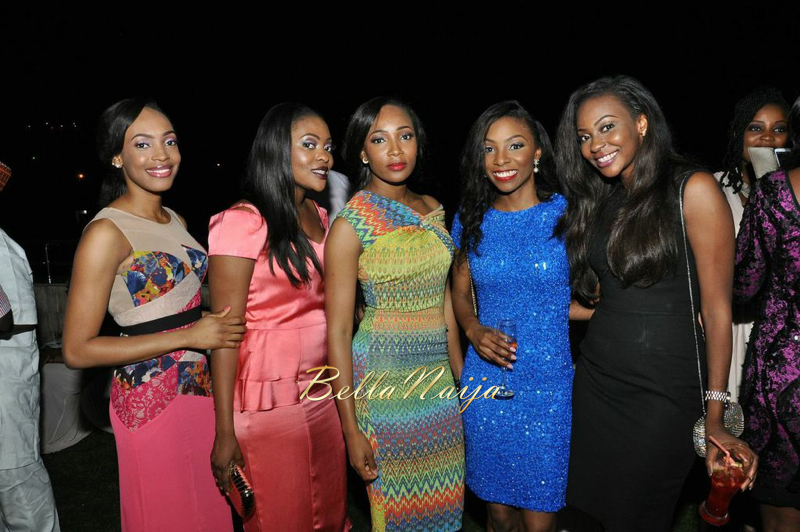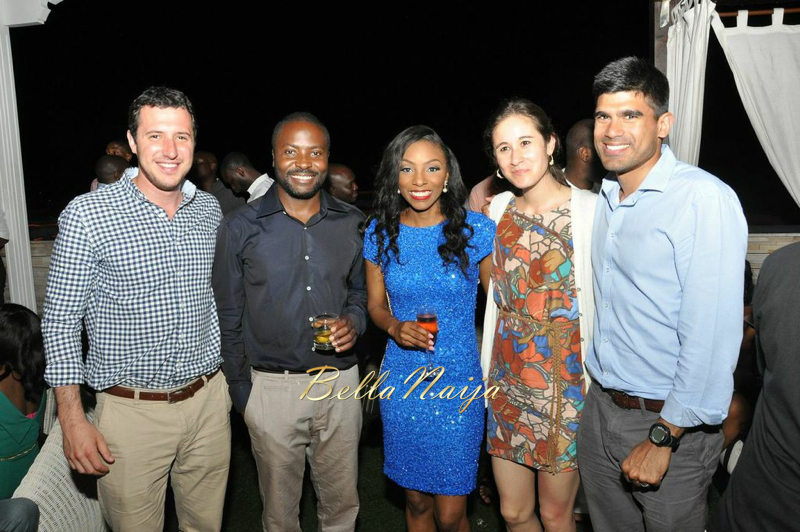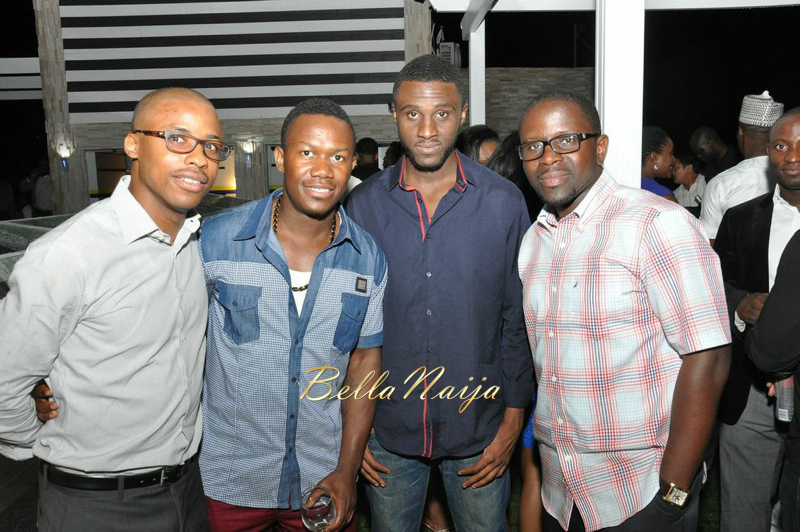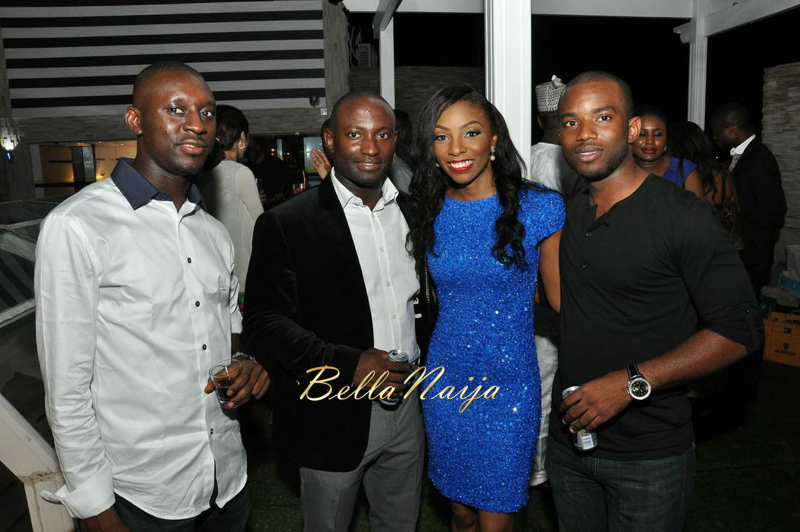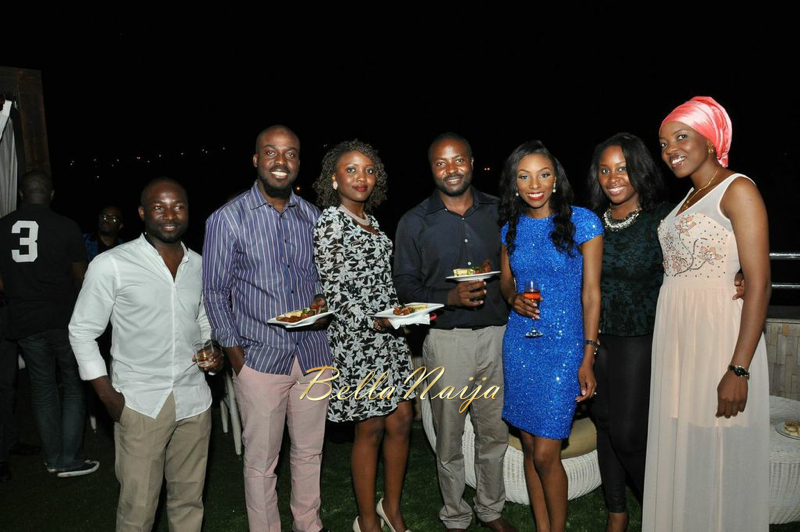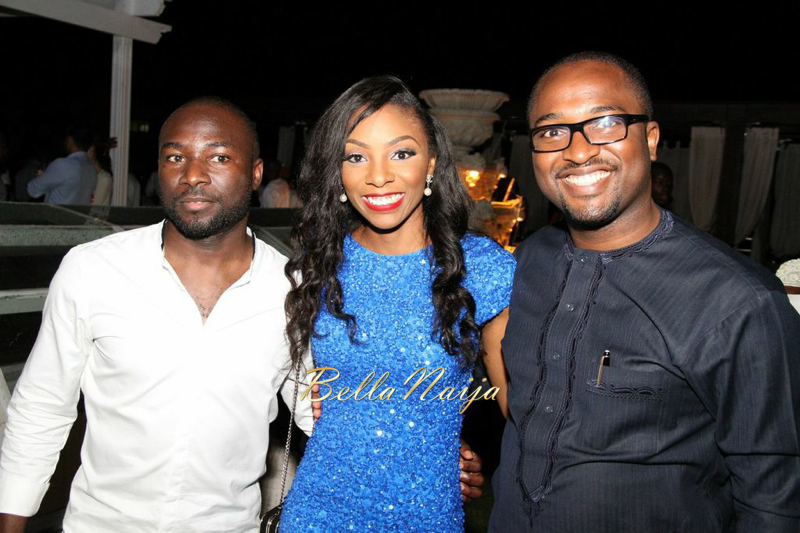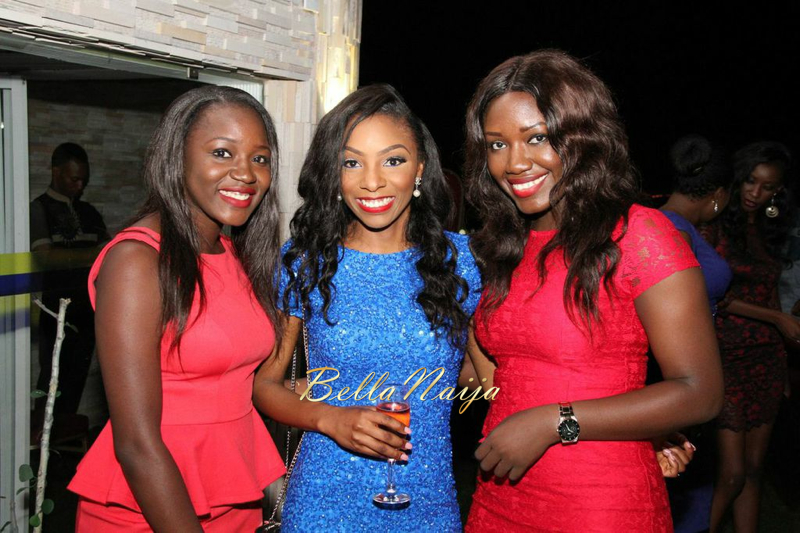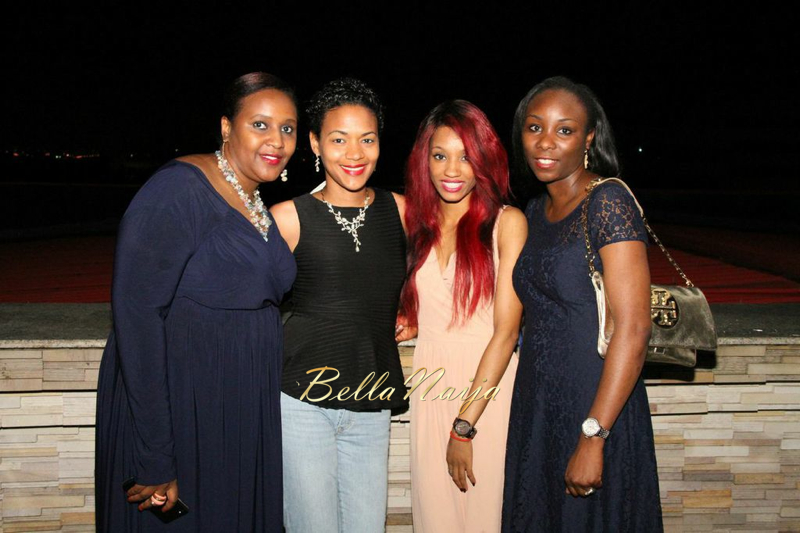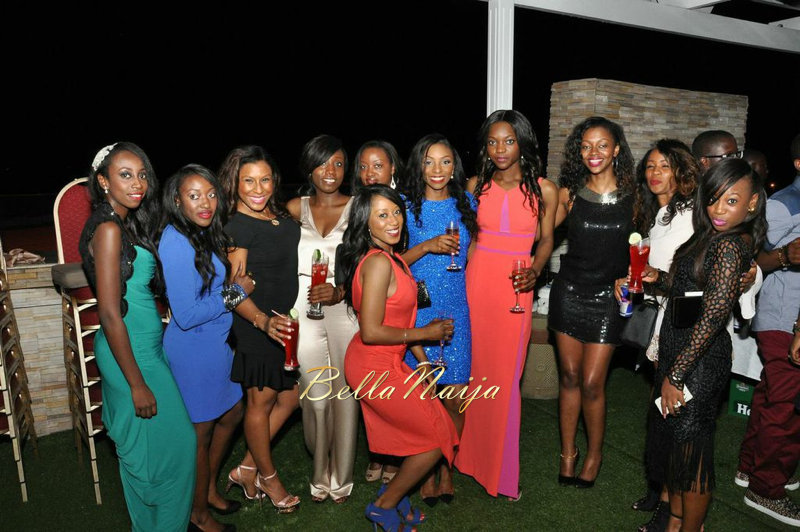 Wedding Photos by Alakija Studios
"For the white wedding we wanted to have dreamy and heavenly atmosphere and accentuated with a very bold statement piece. We achieved this by using soft colours for the decor as well as an elevated dance floor and low hanging statement chandelier. Our vision was very well executed by our attentive wedding planner/decorator Ayiri of Oaken Events."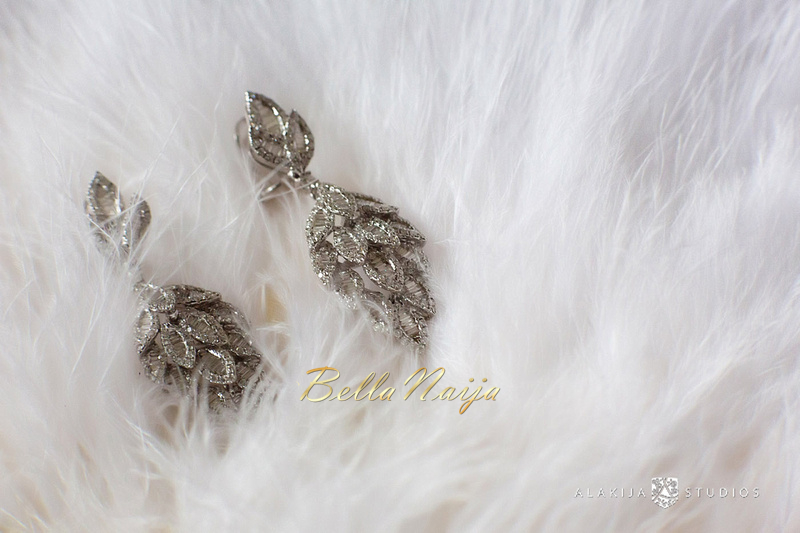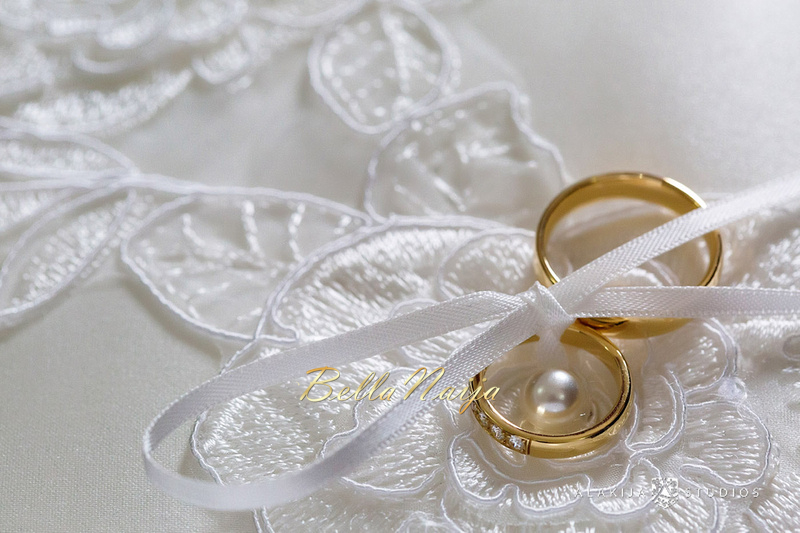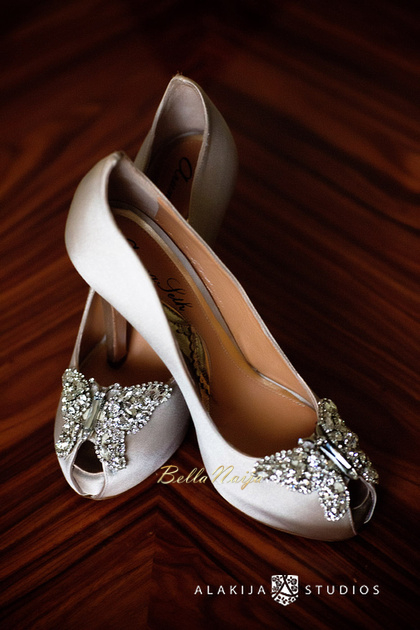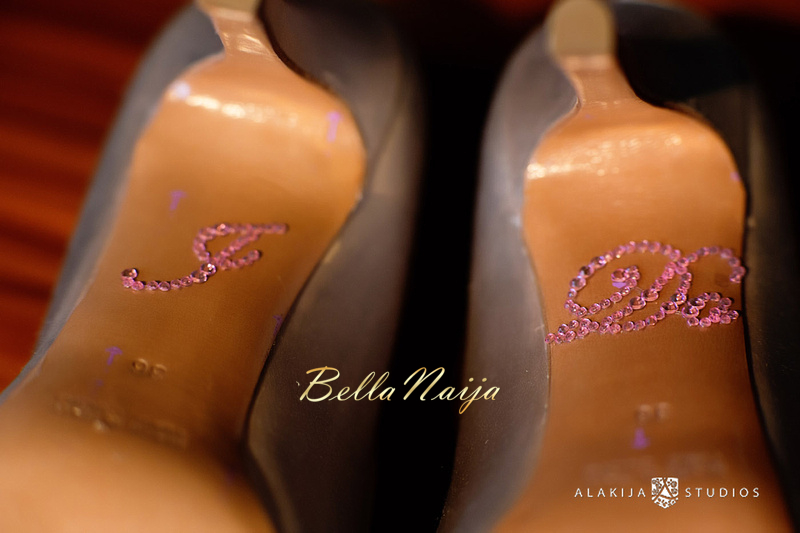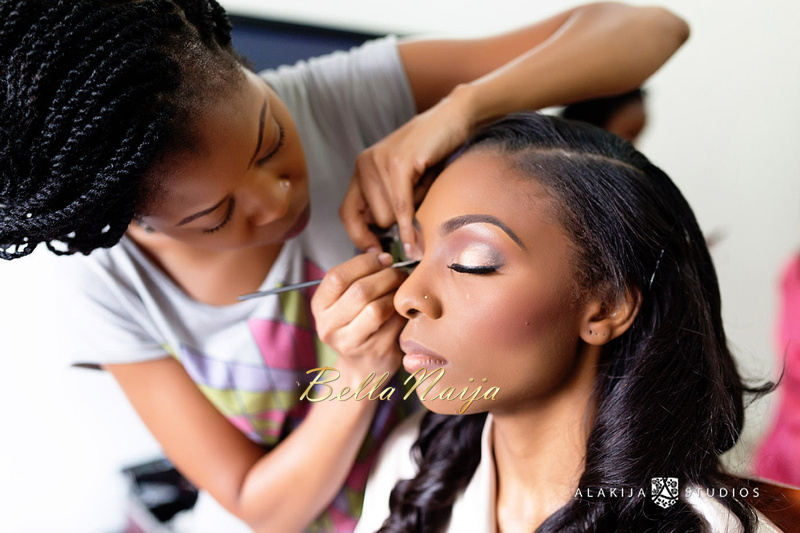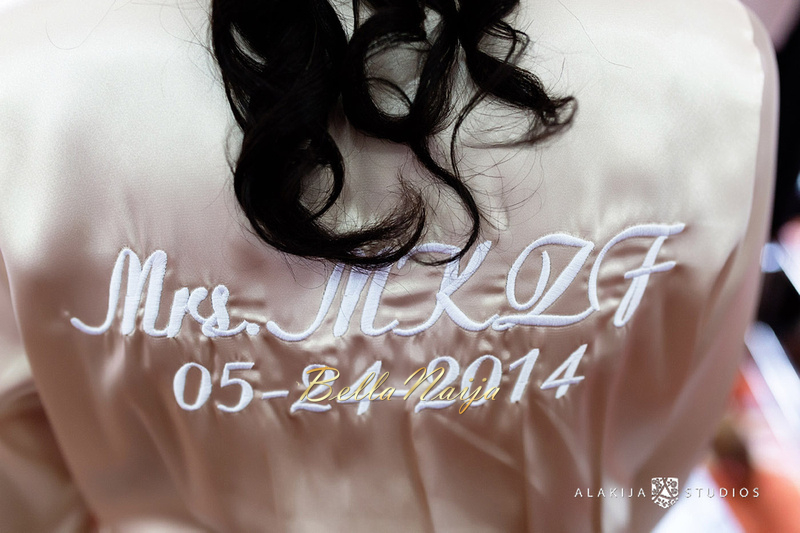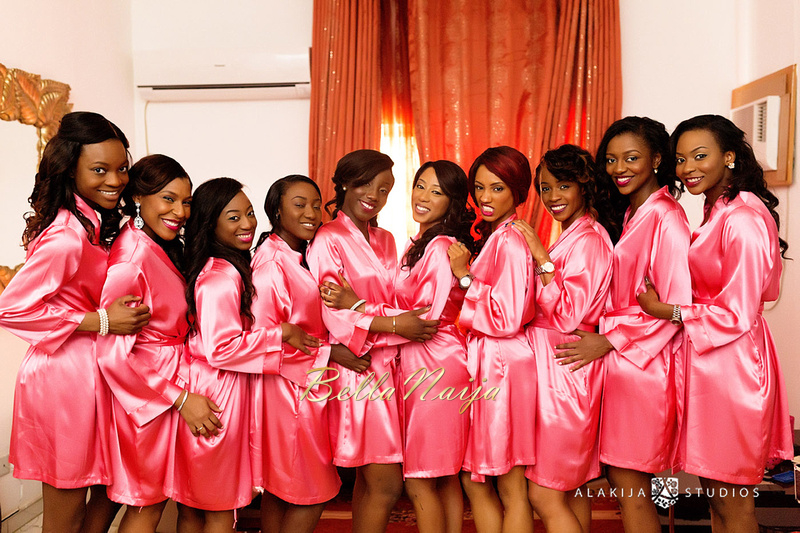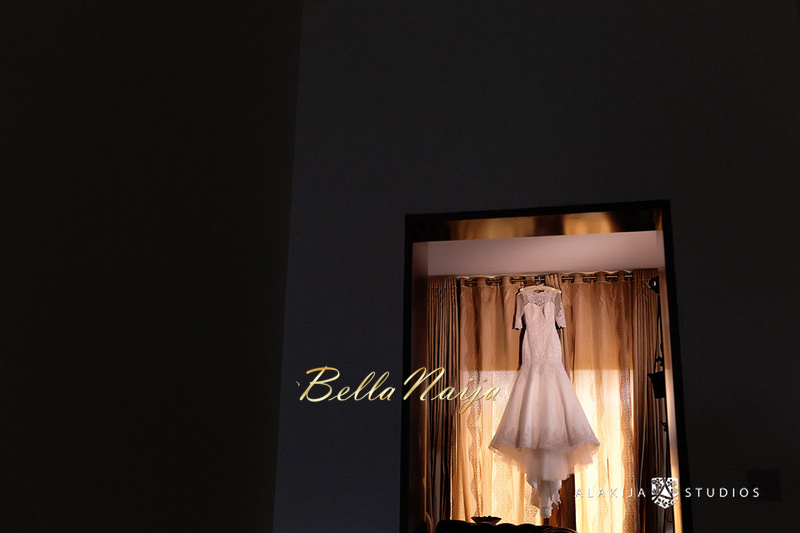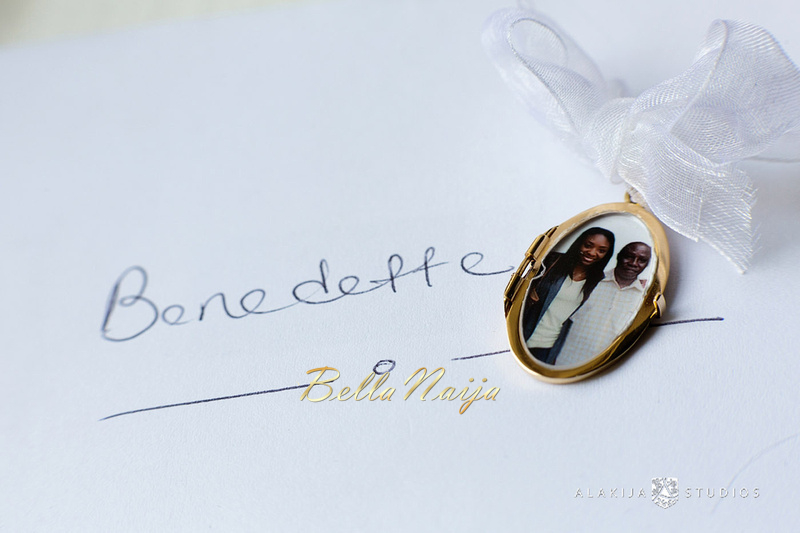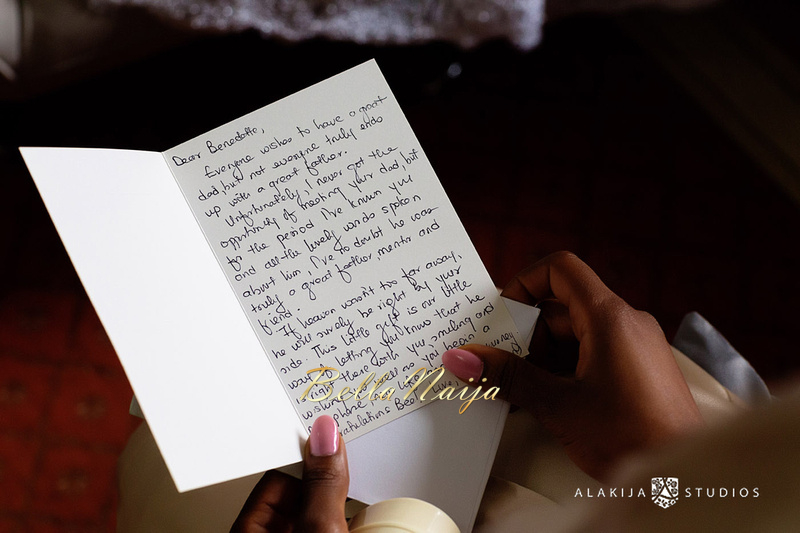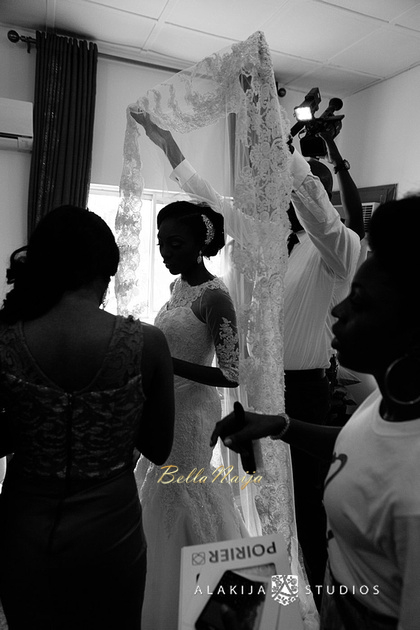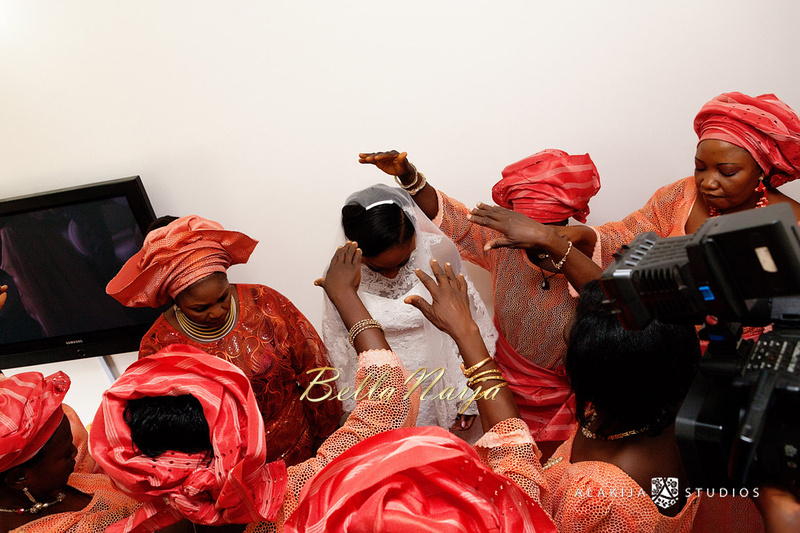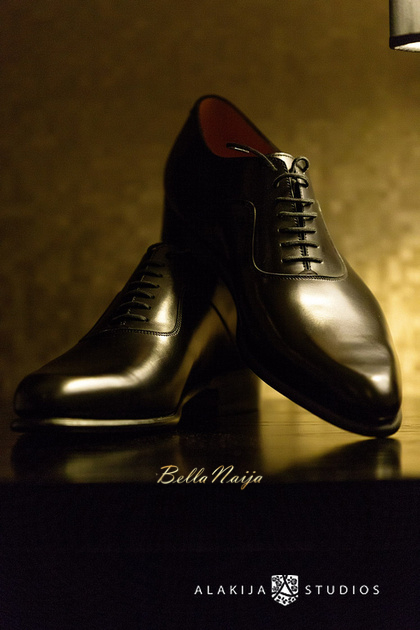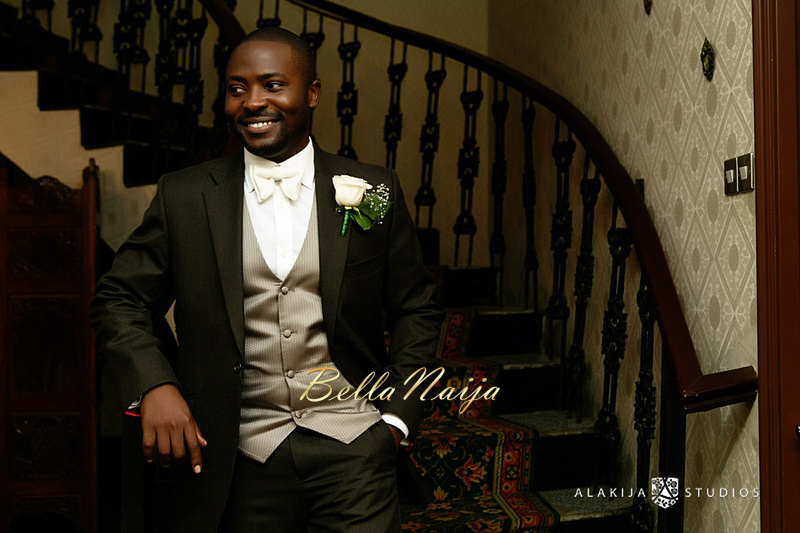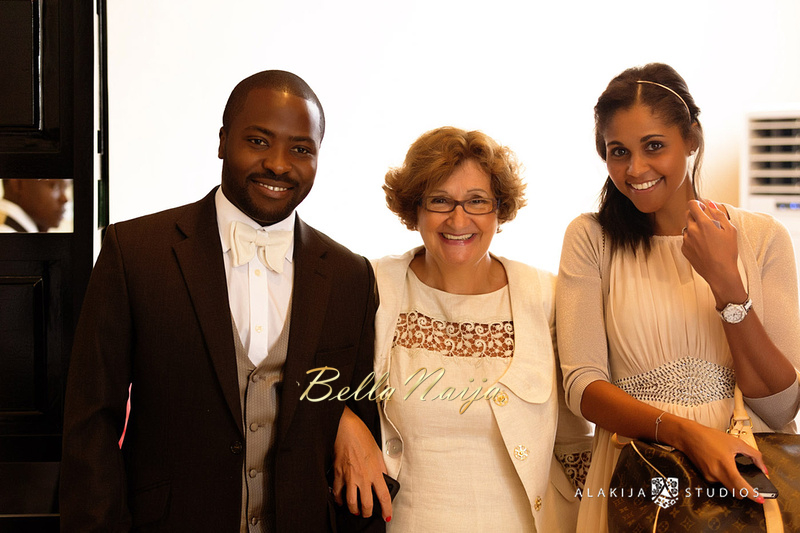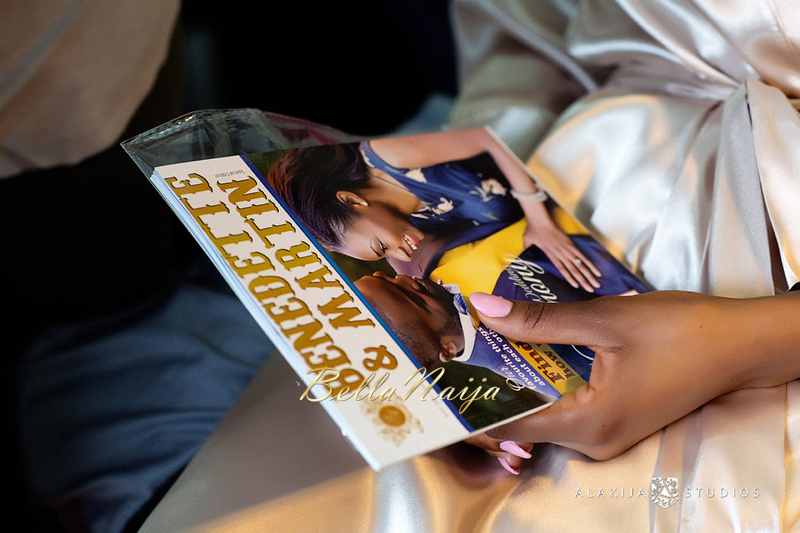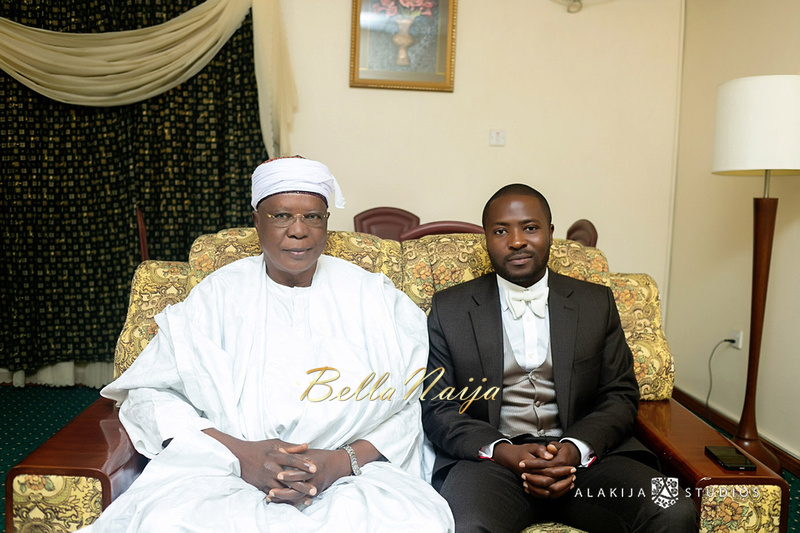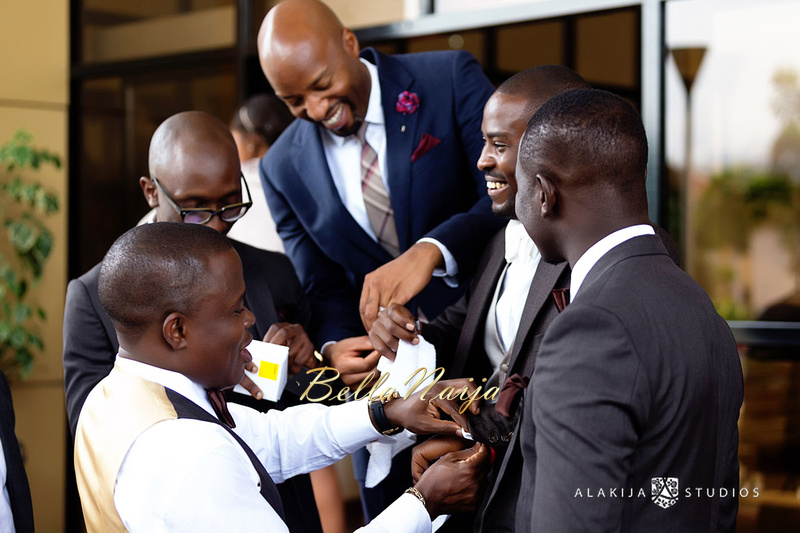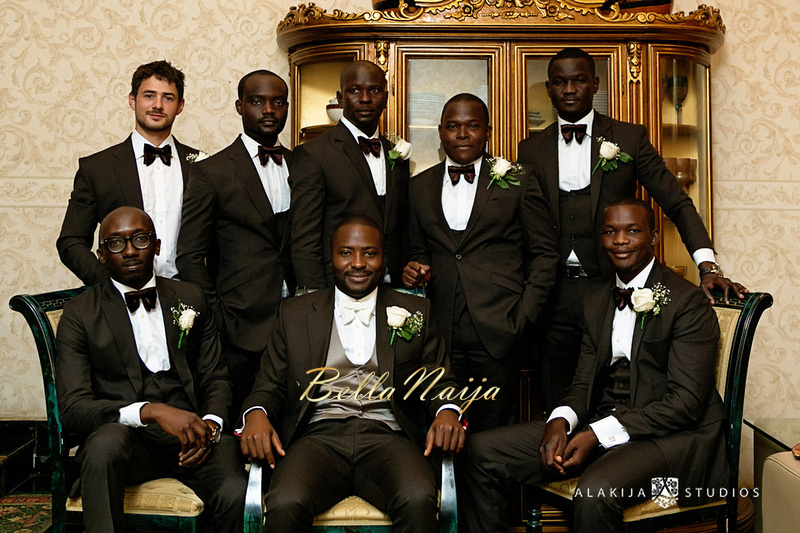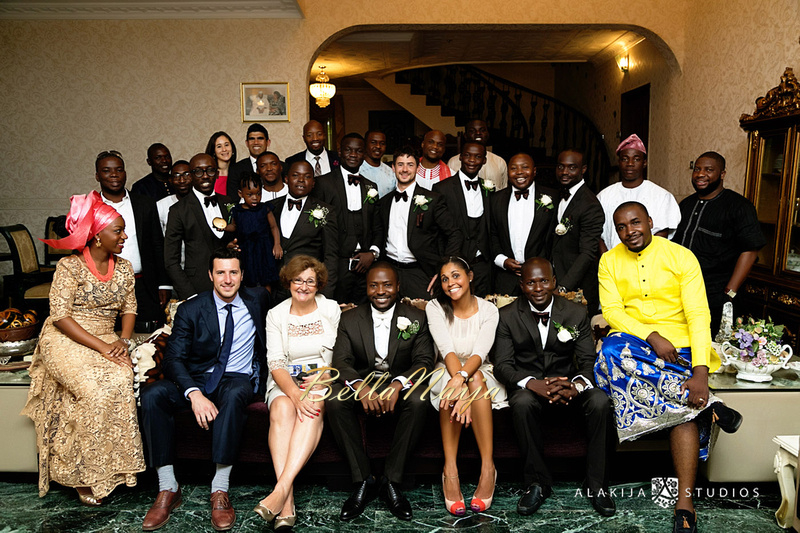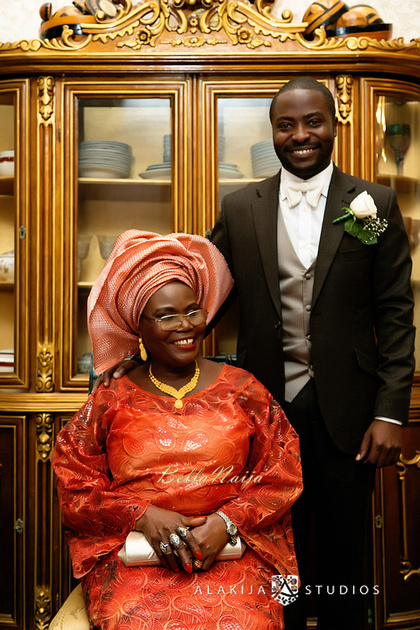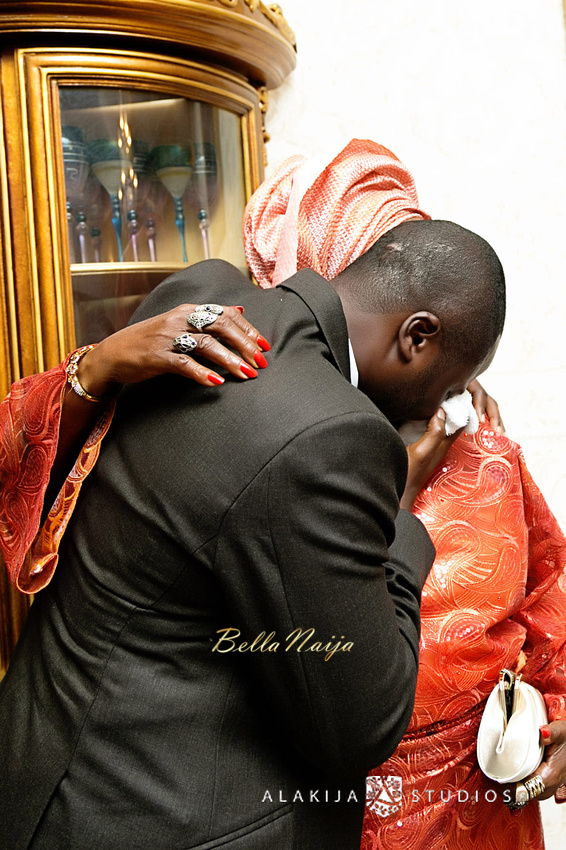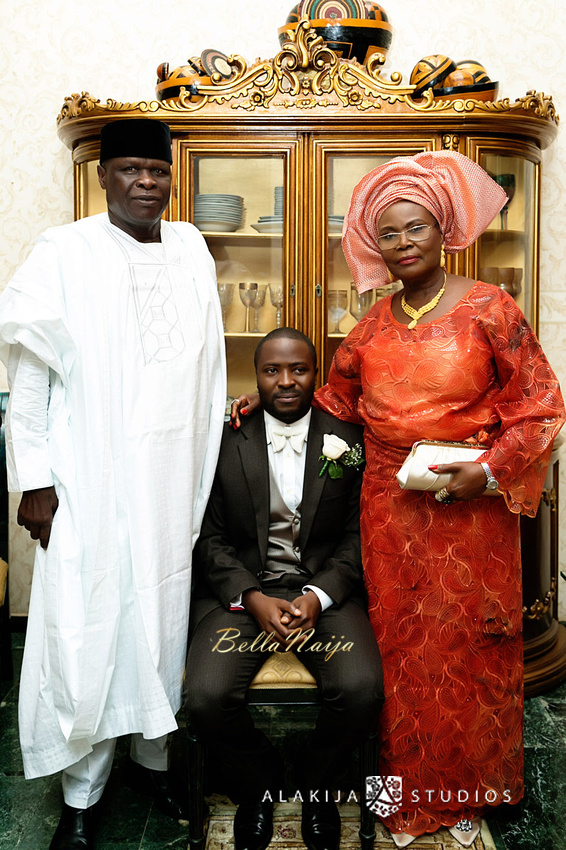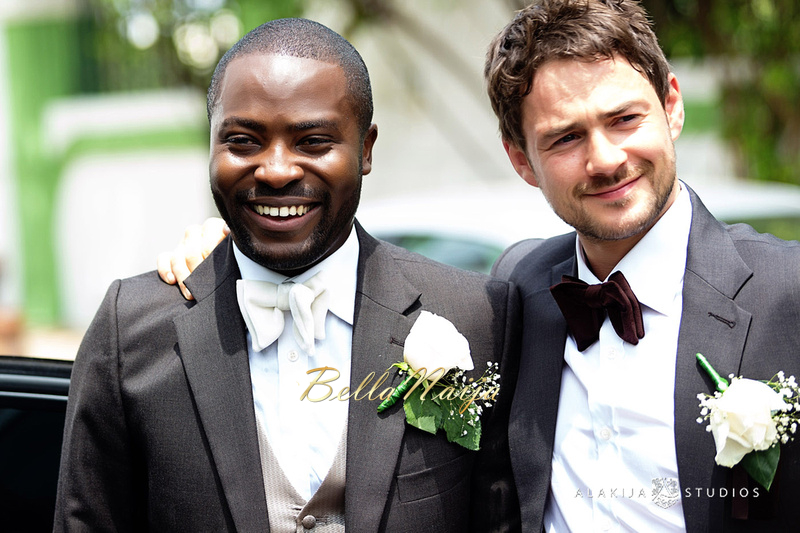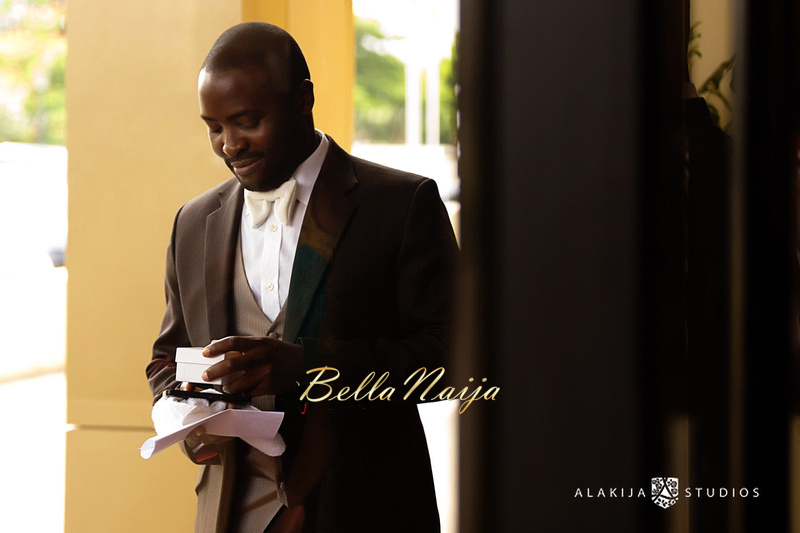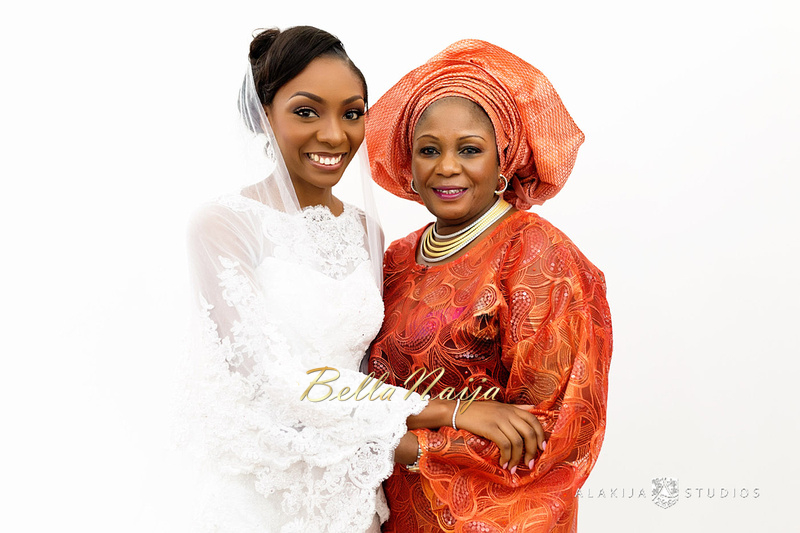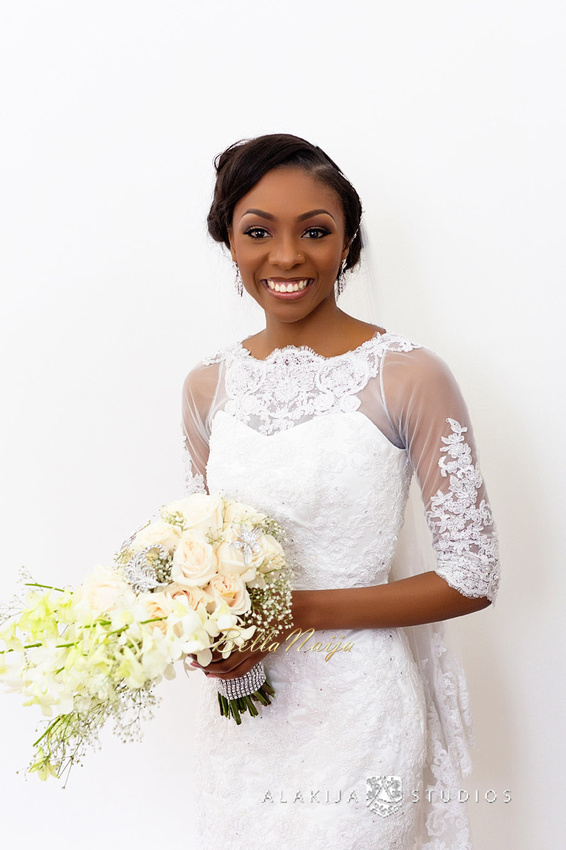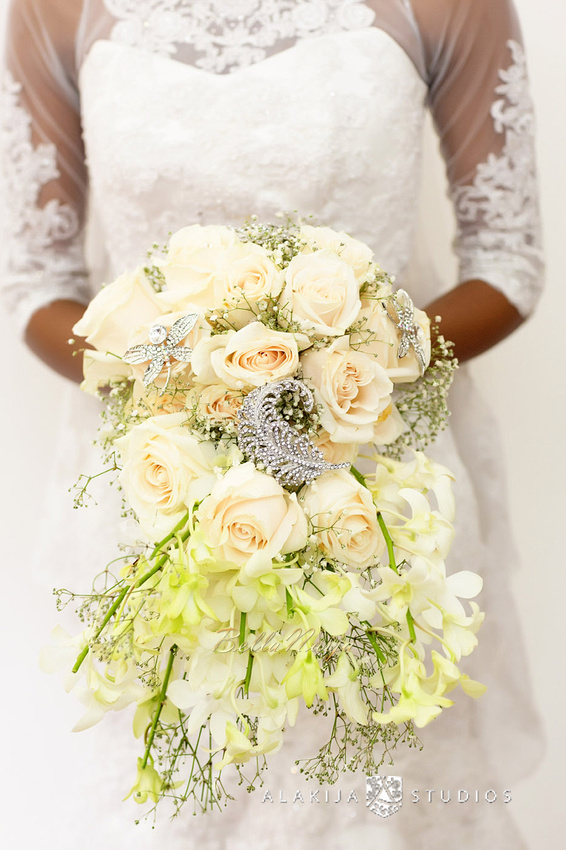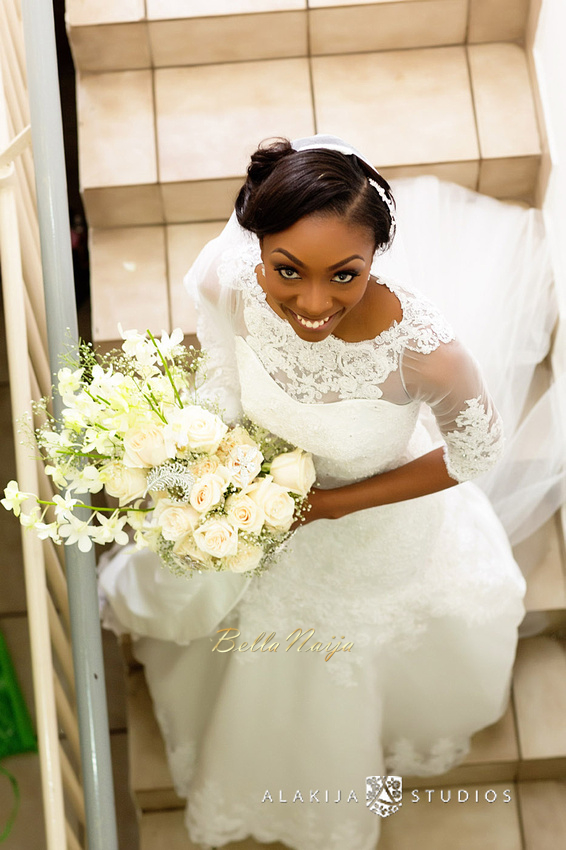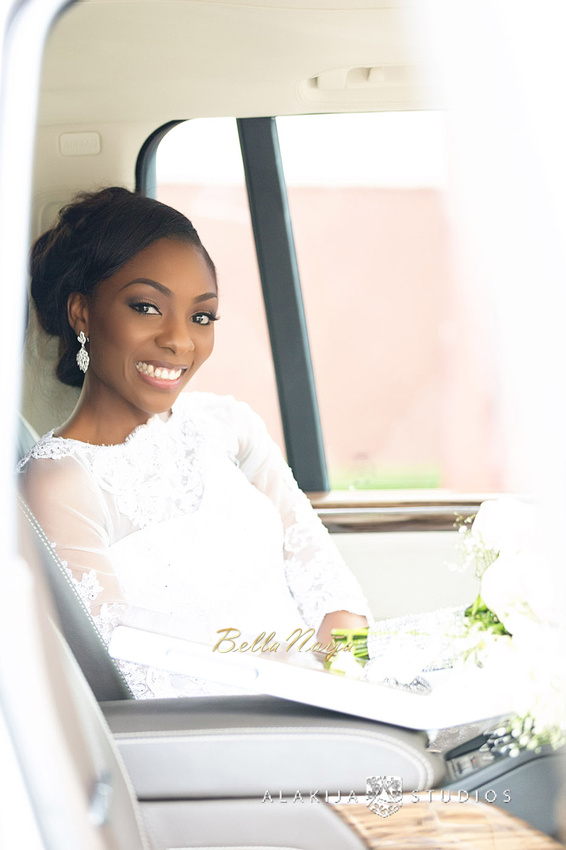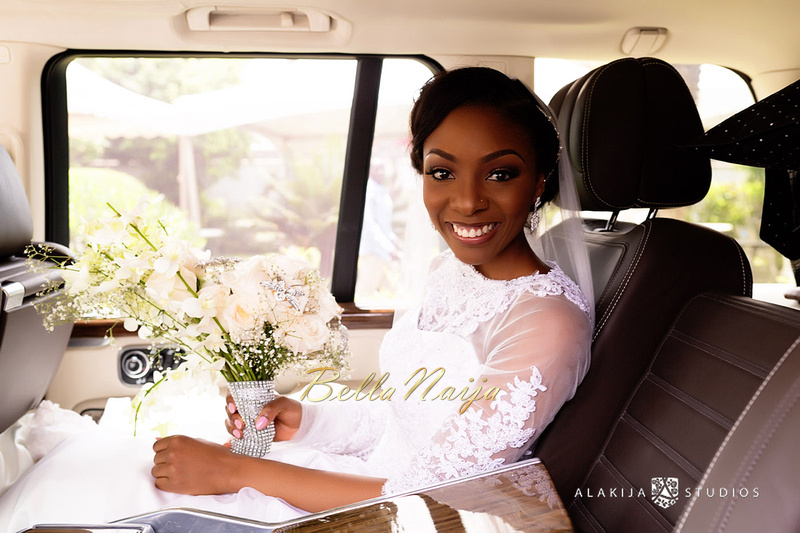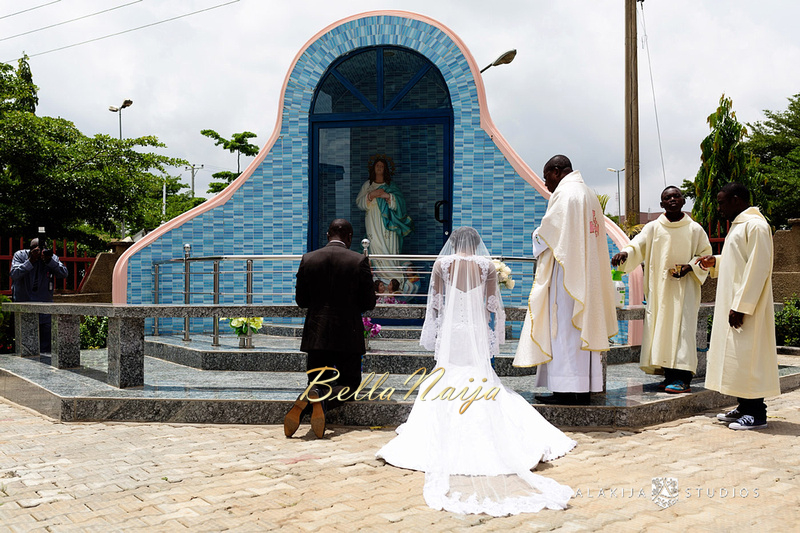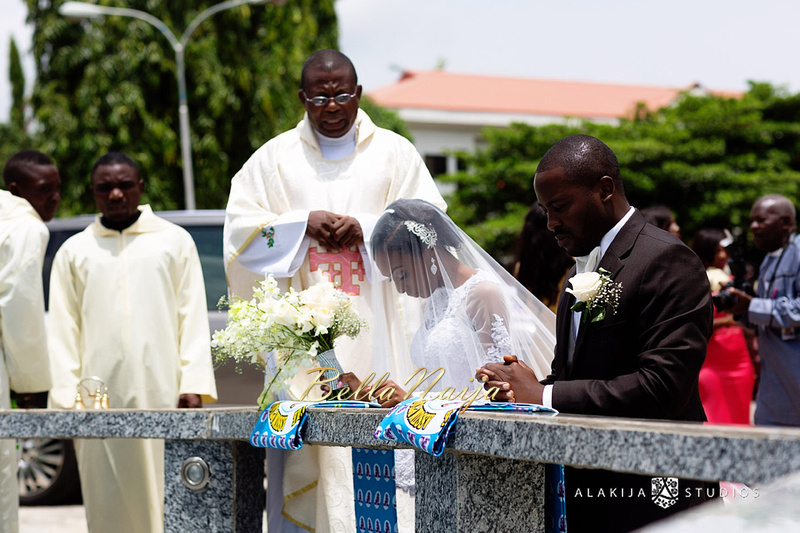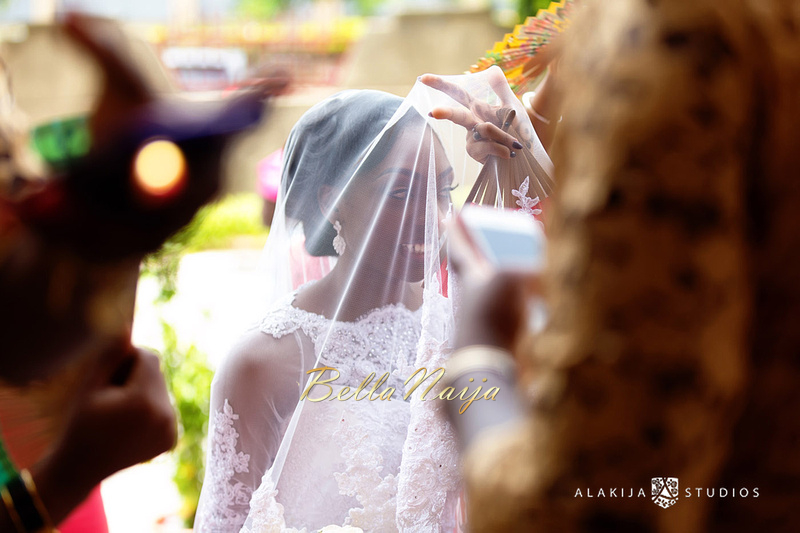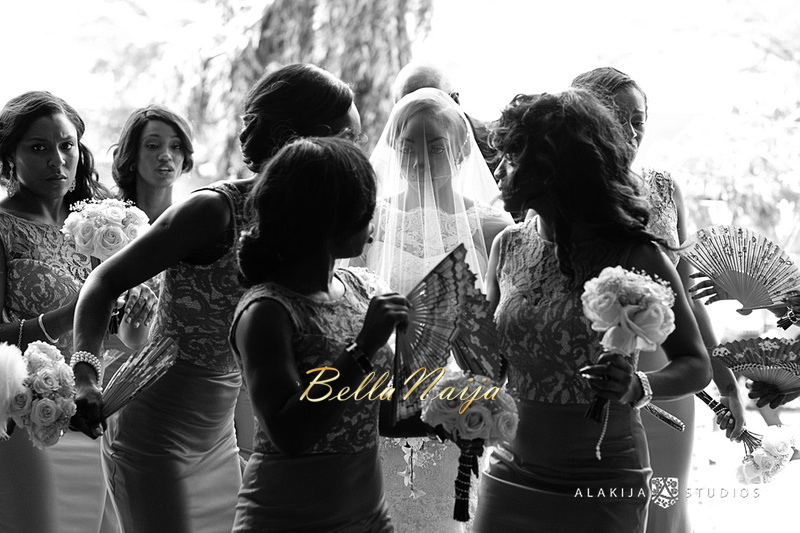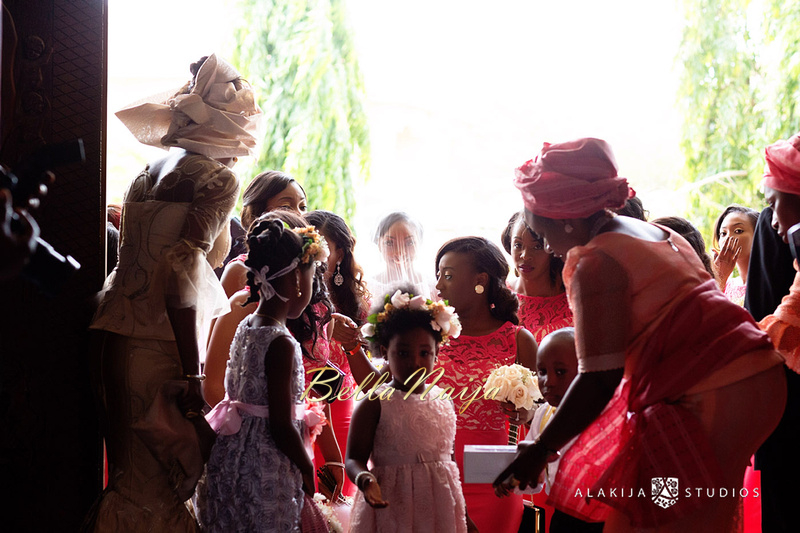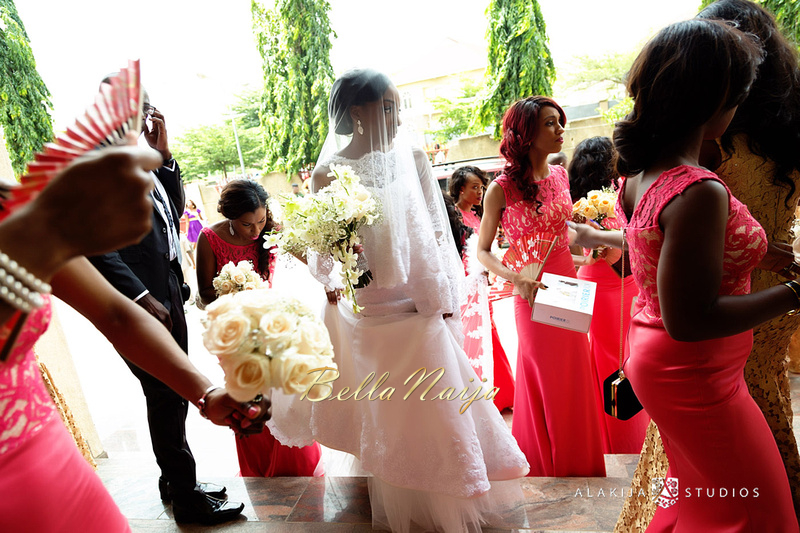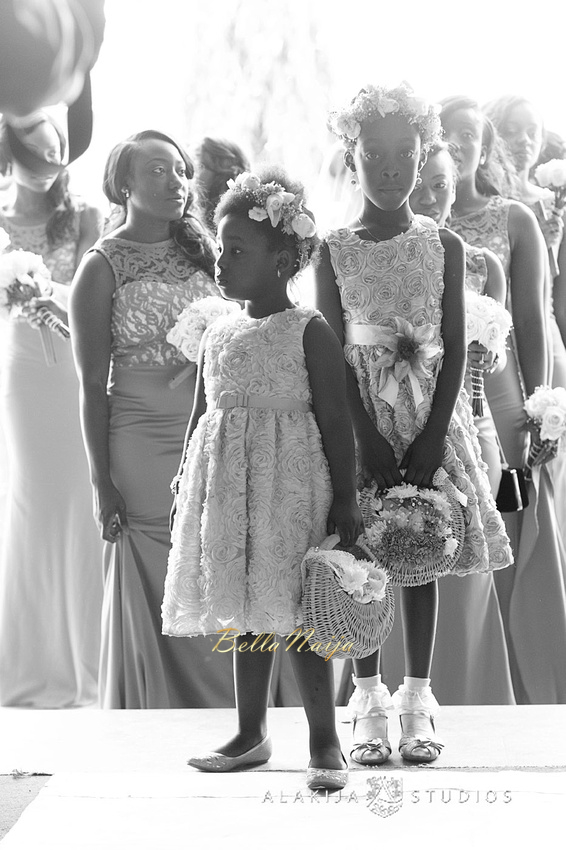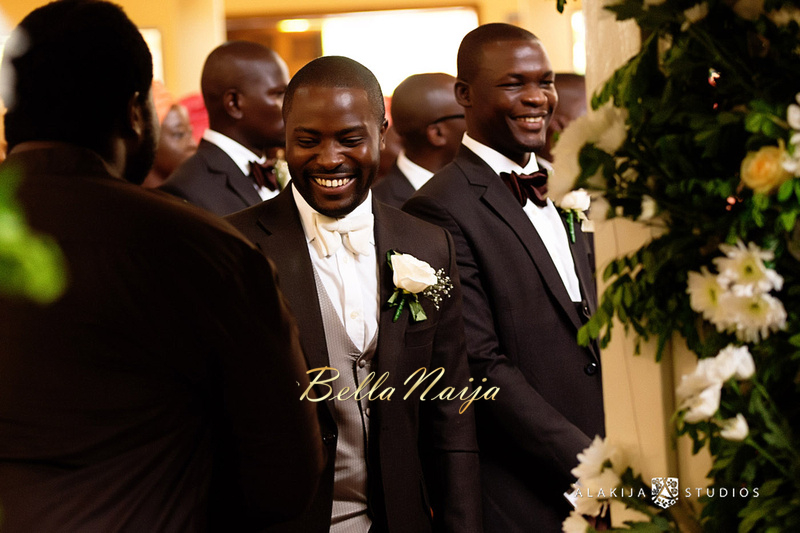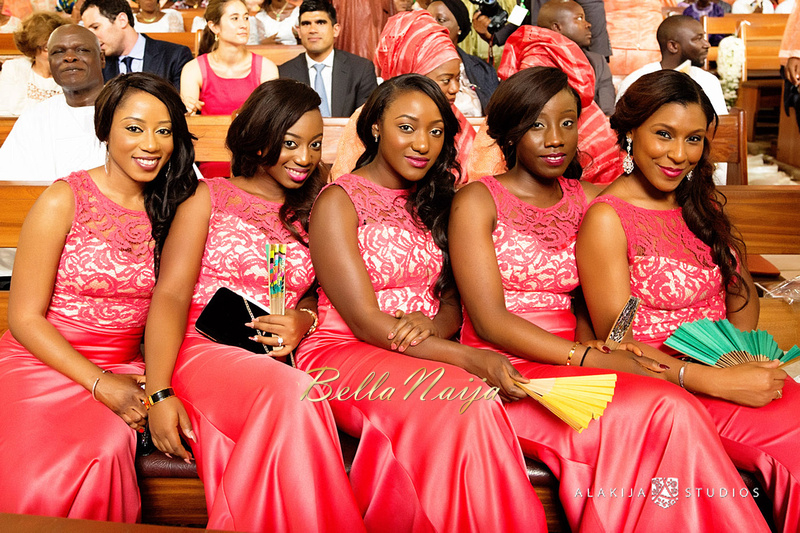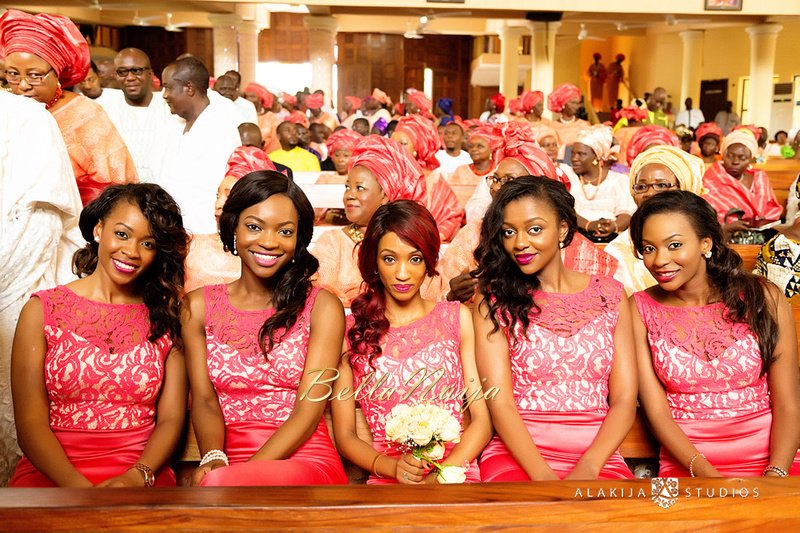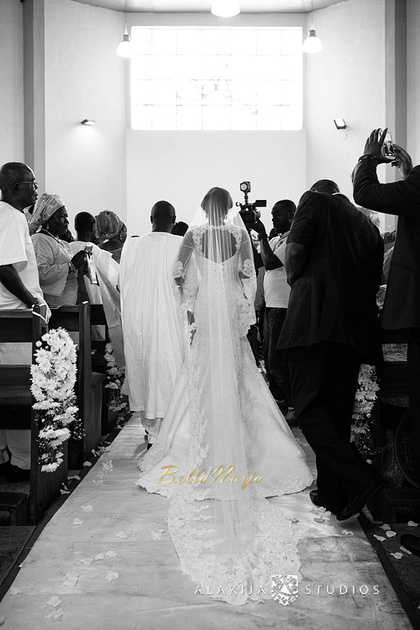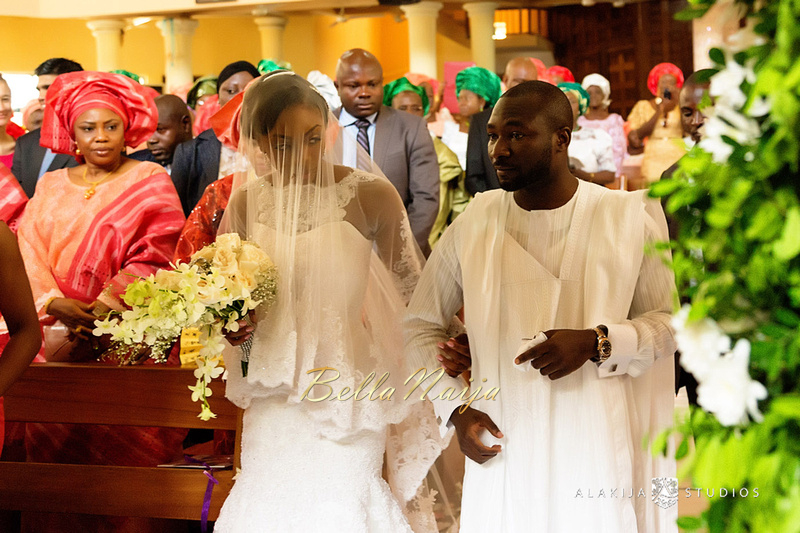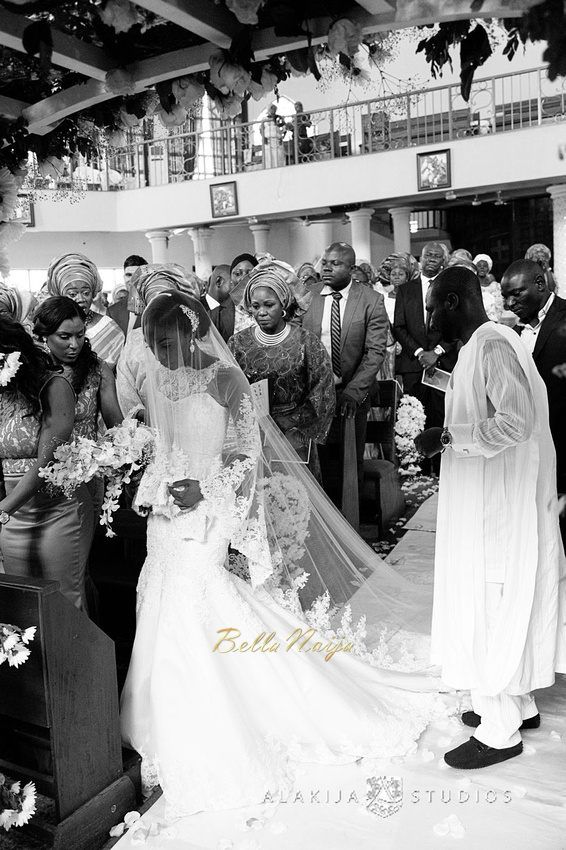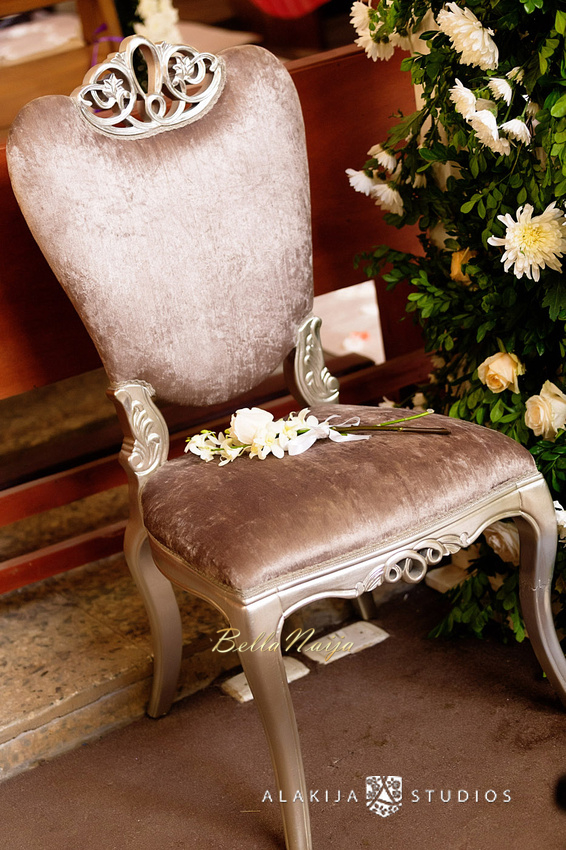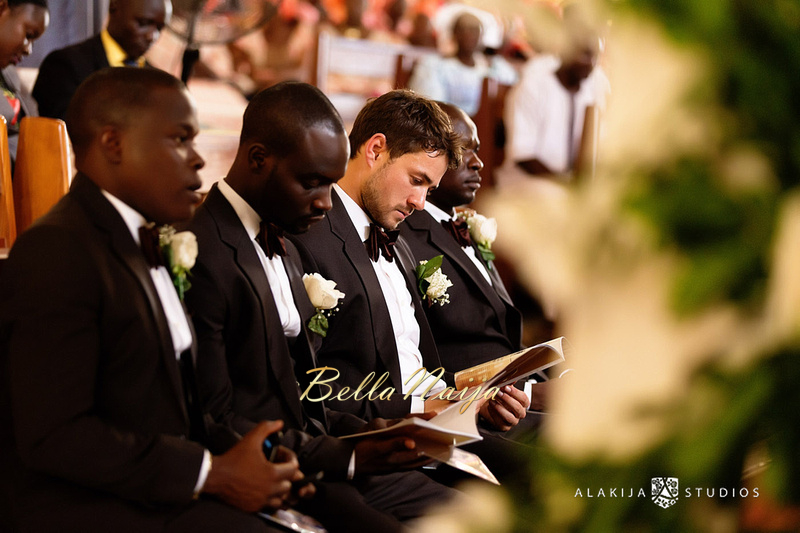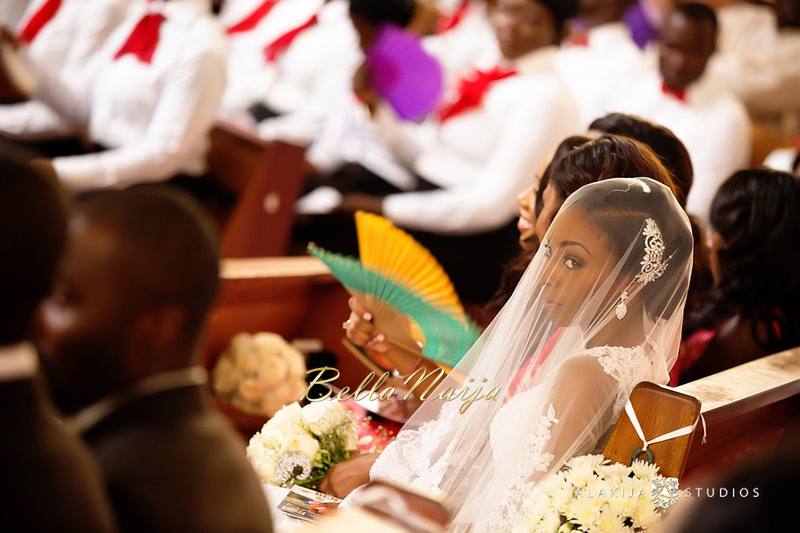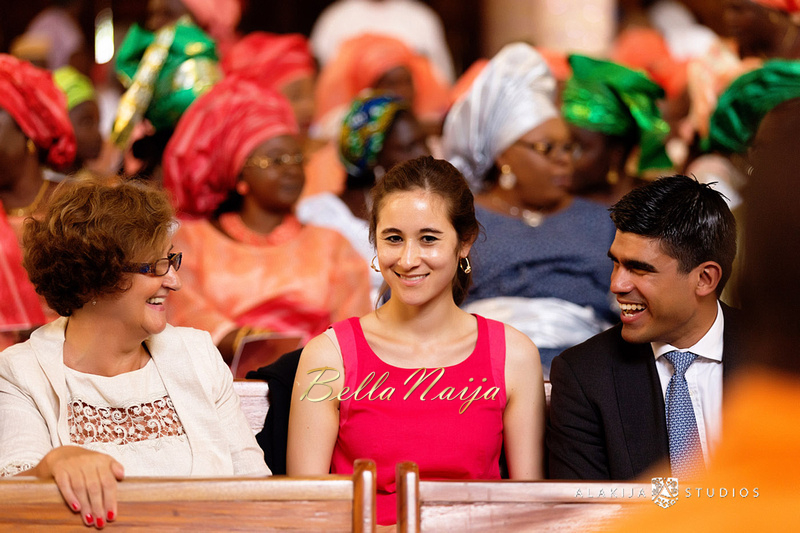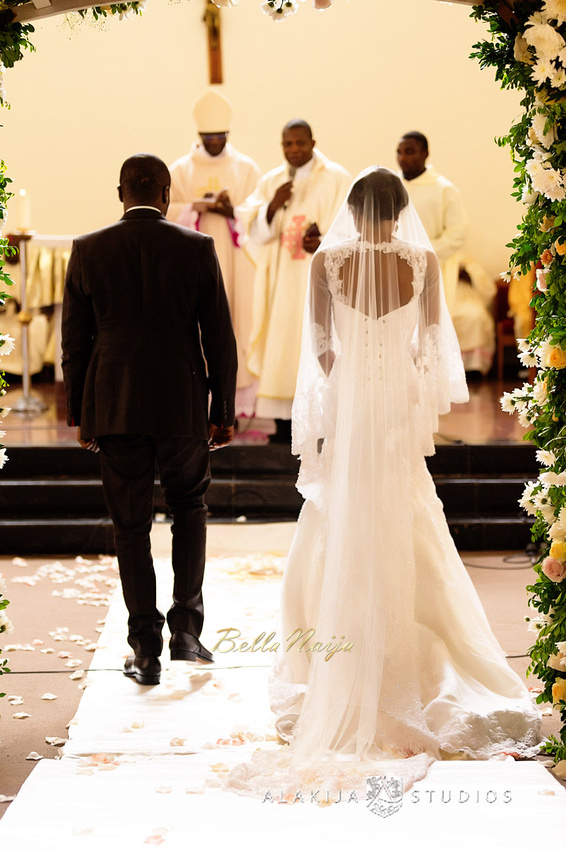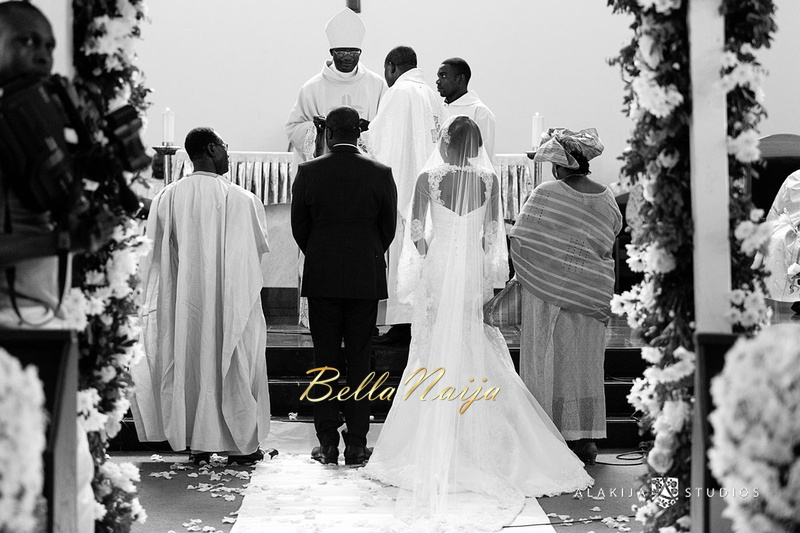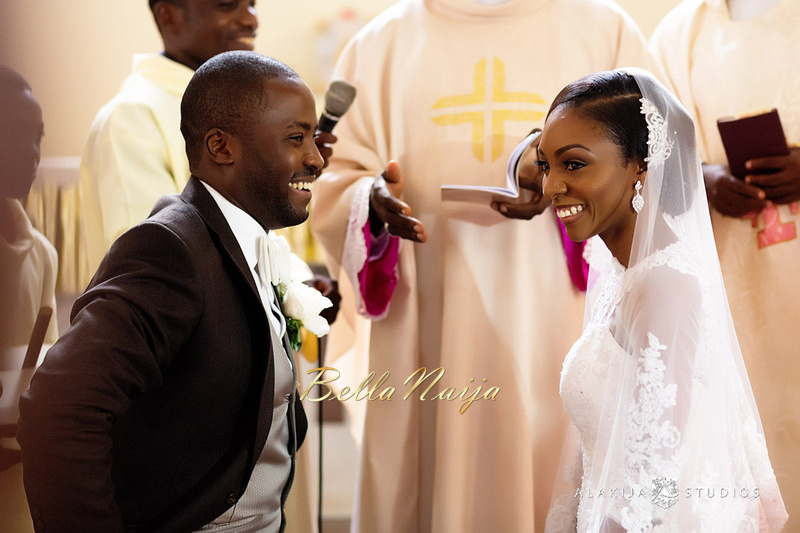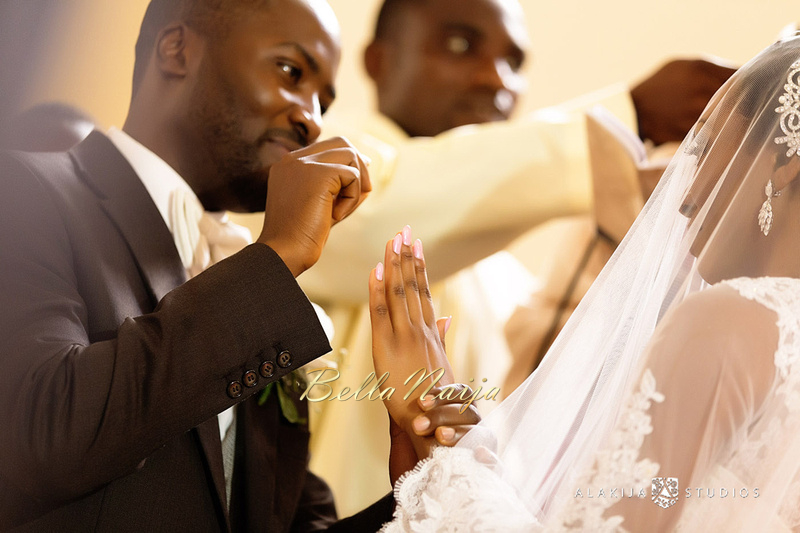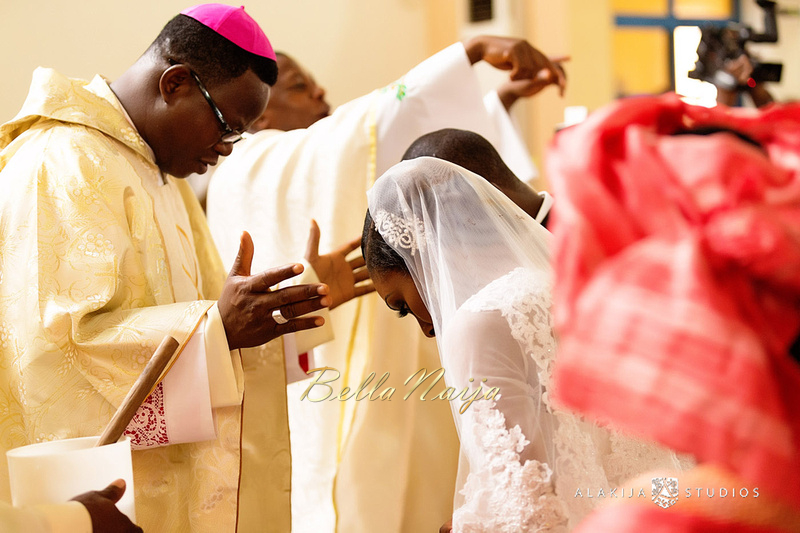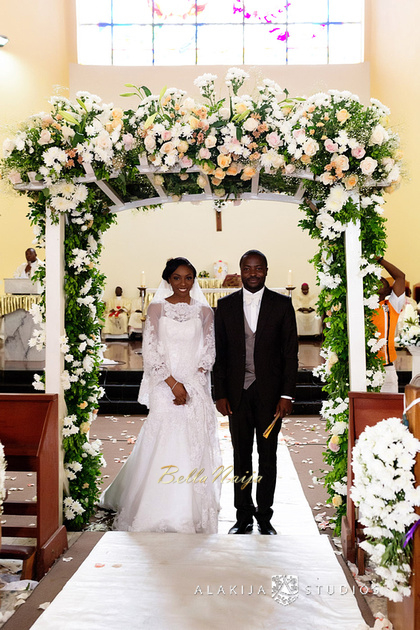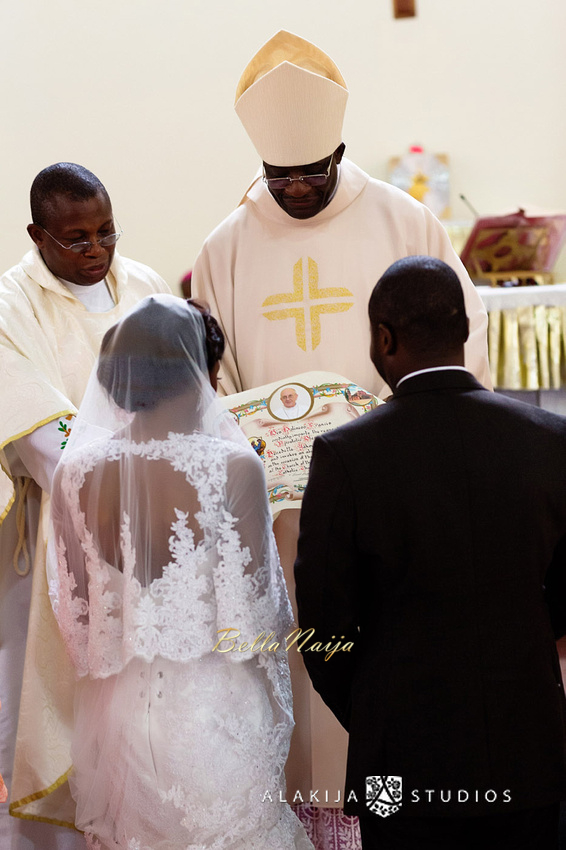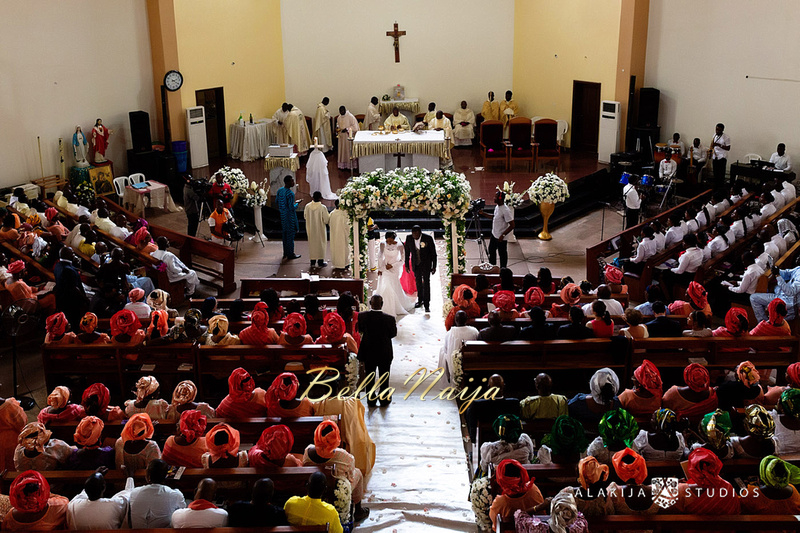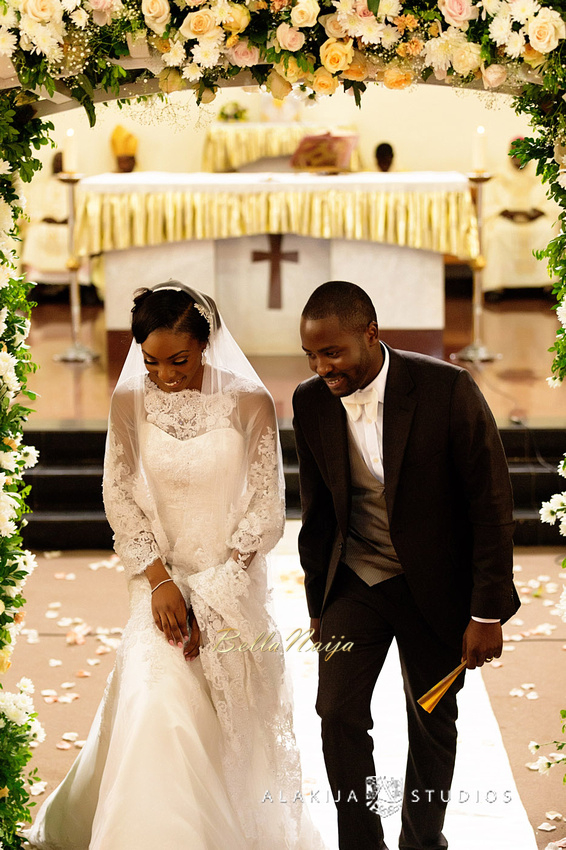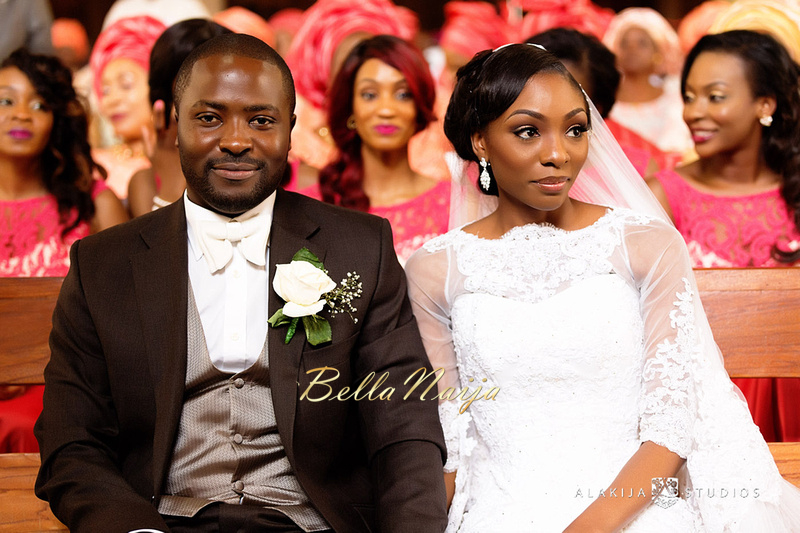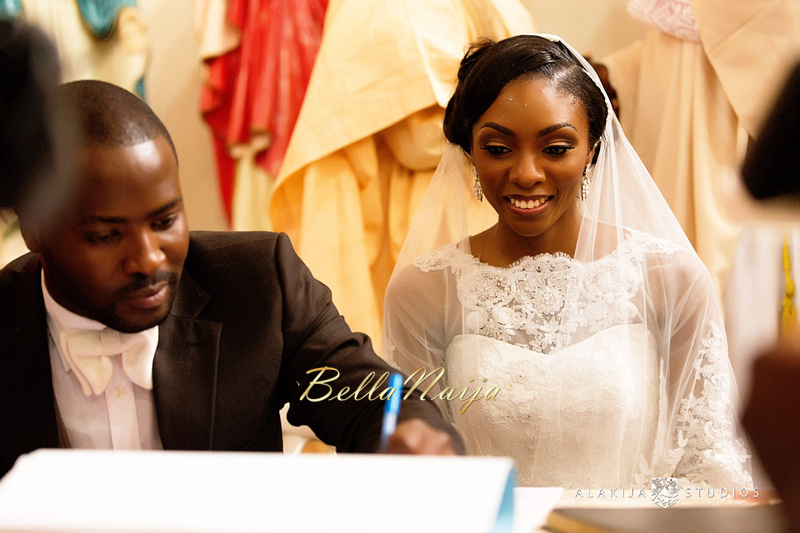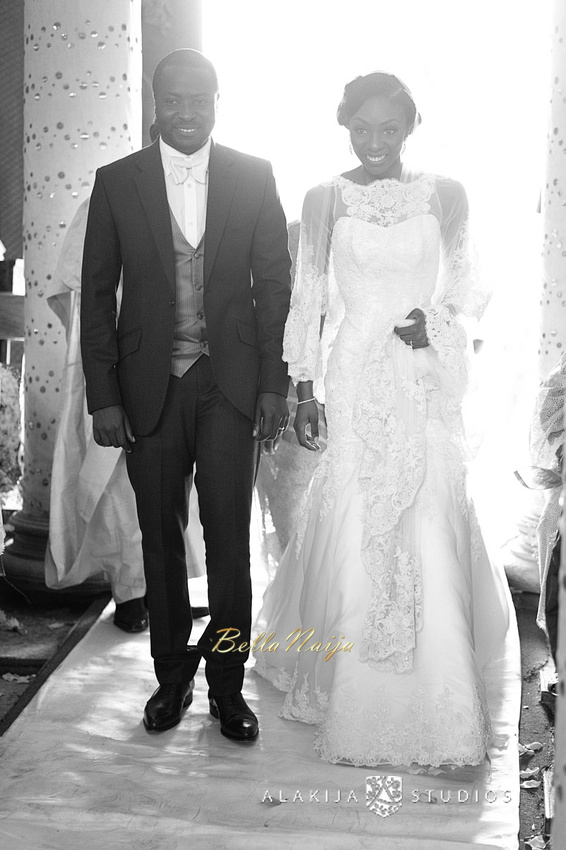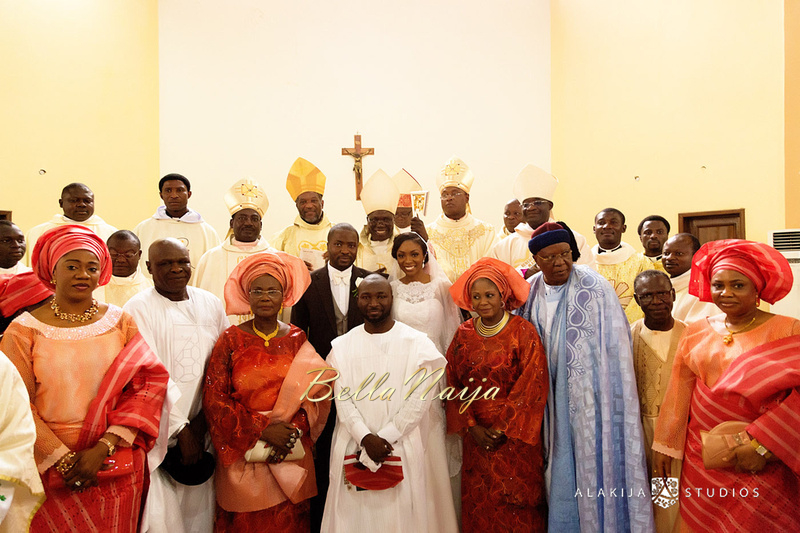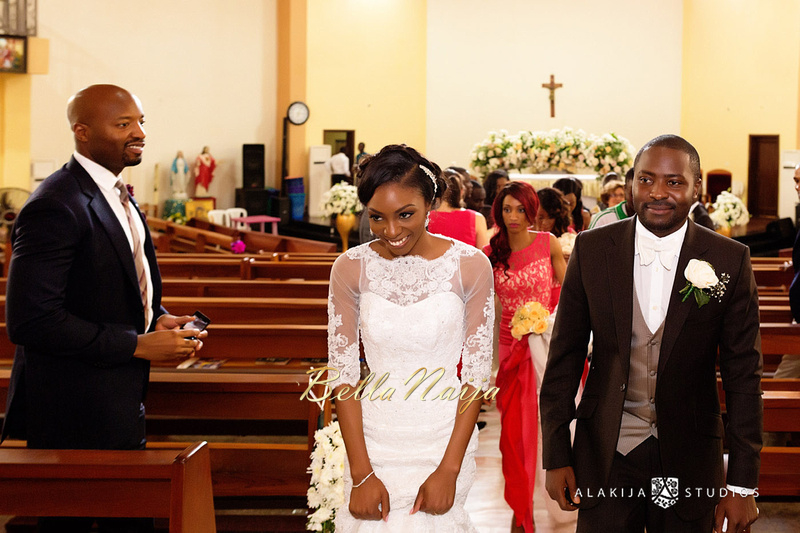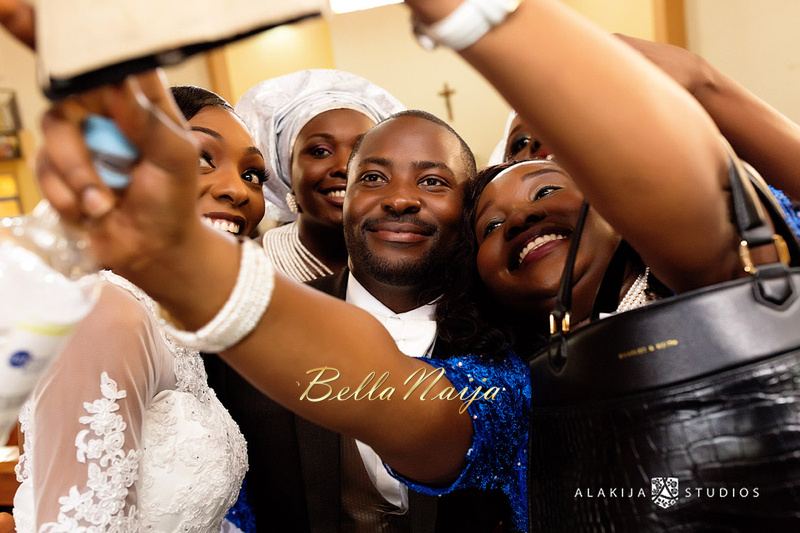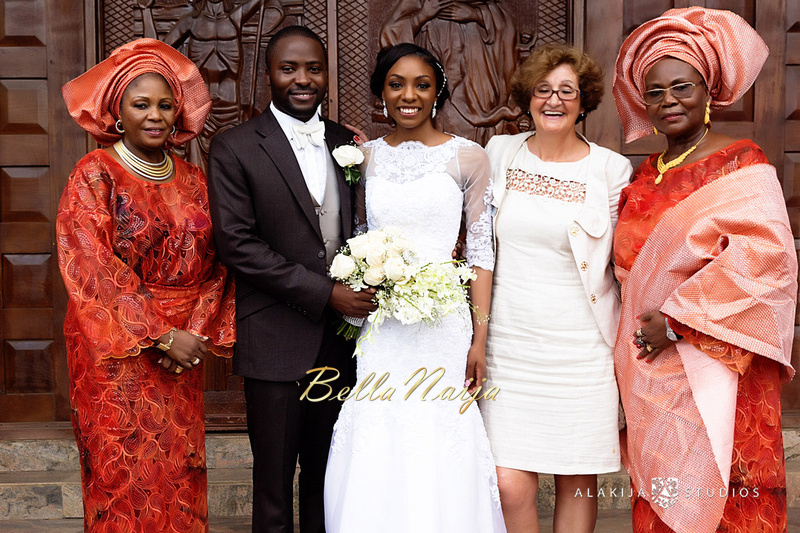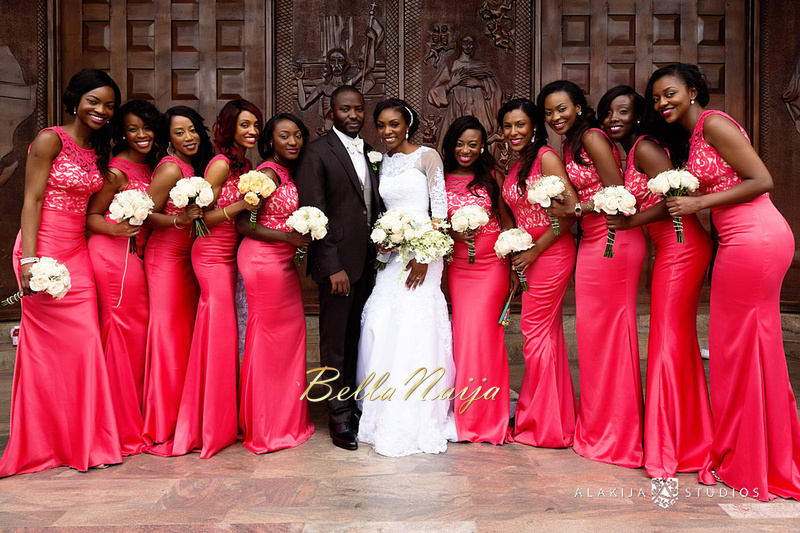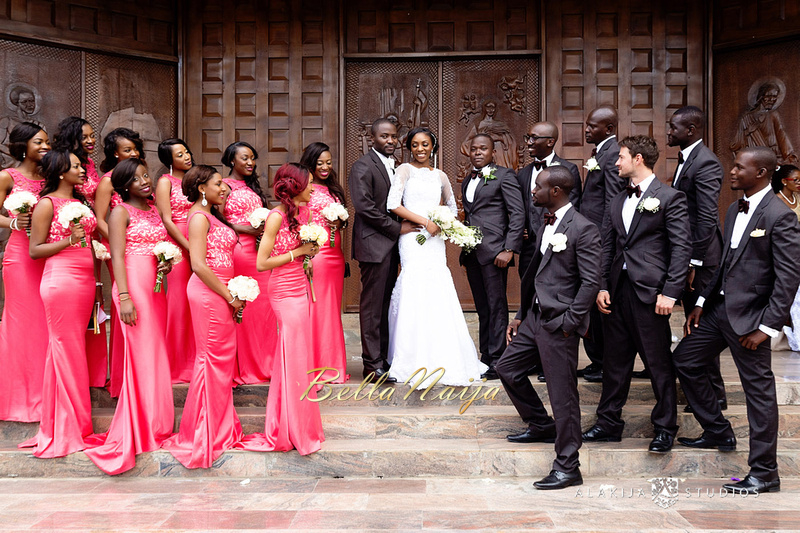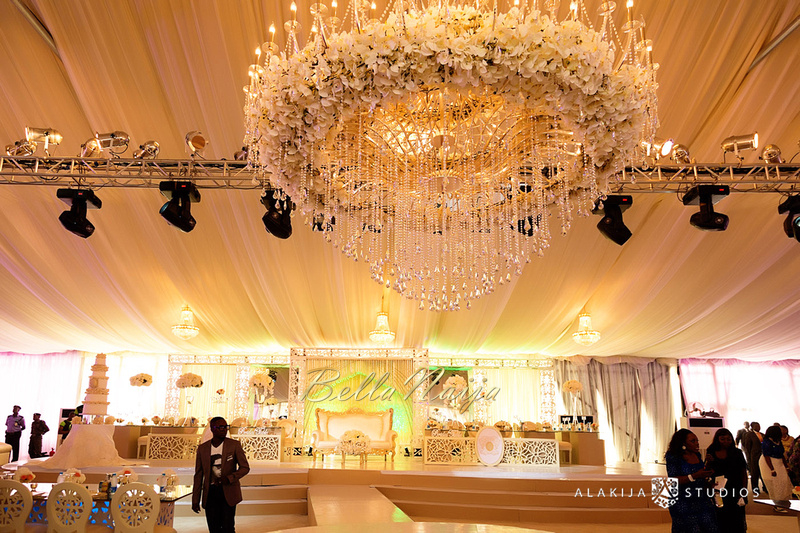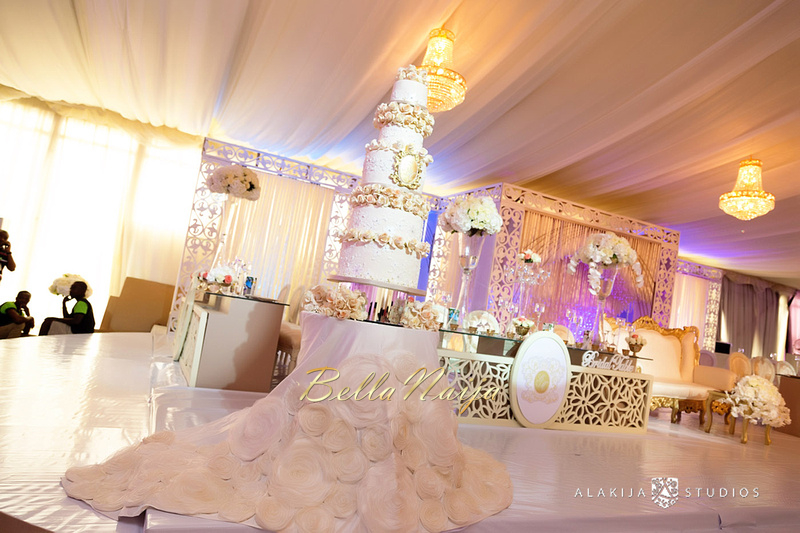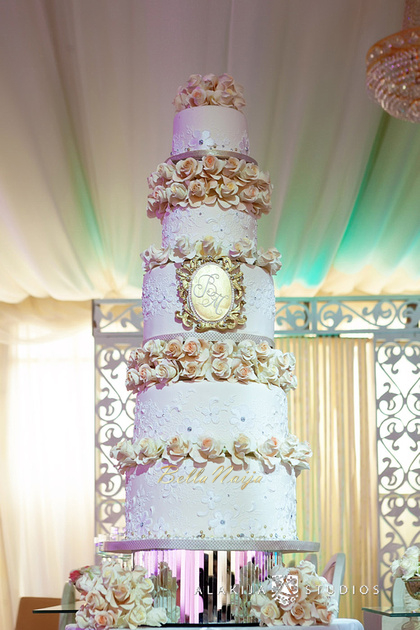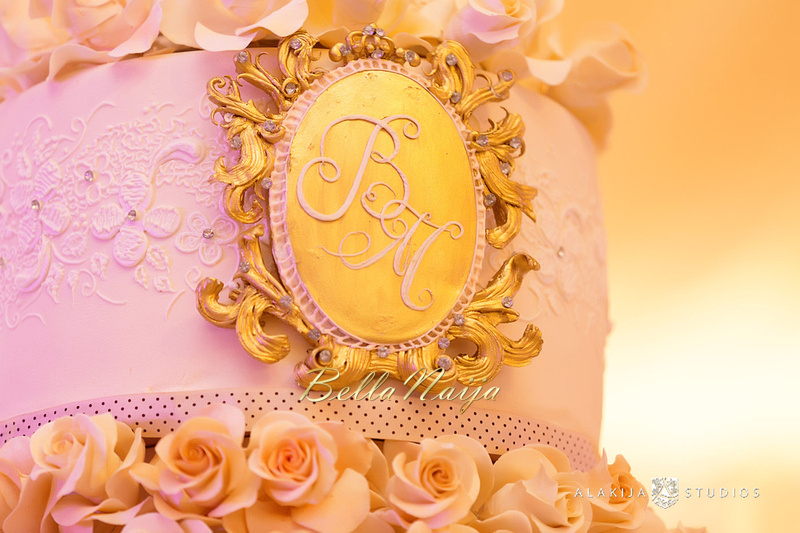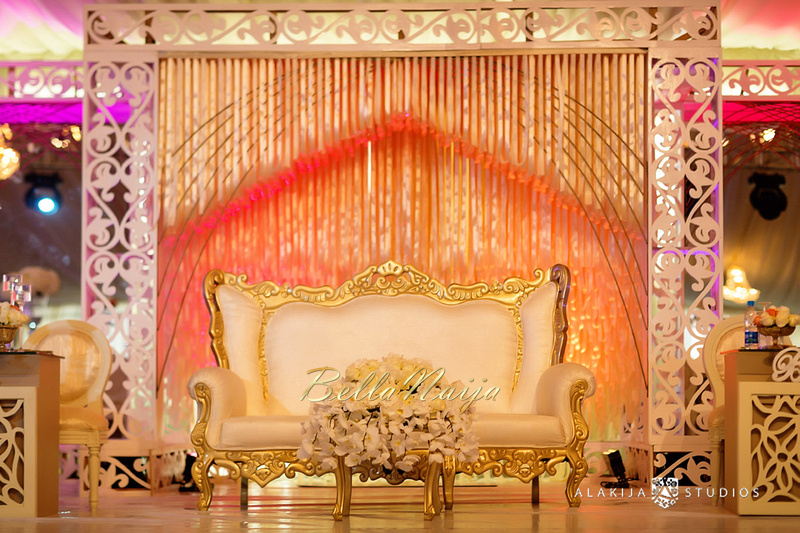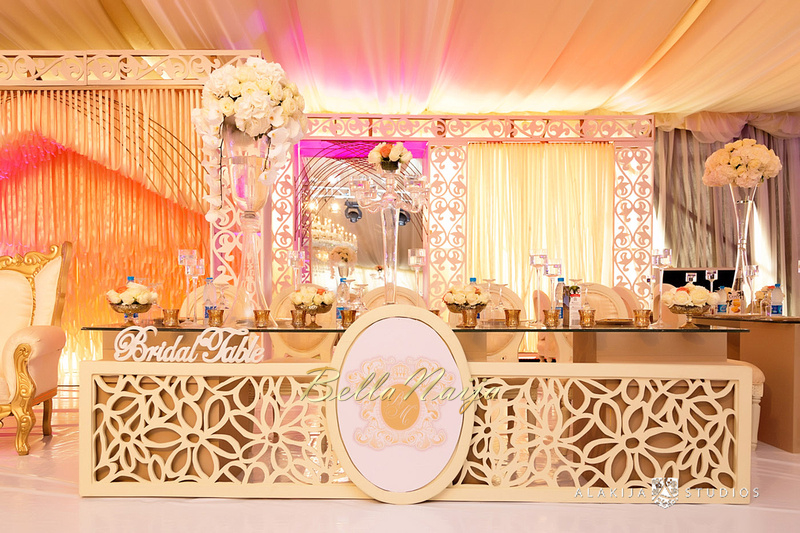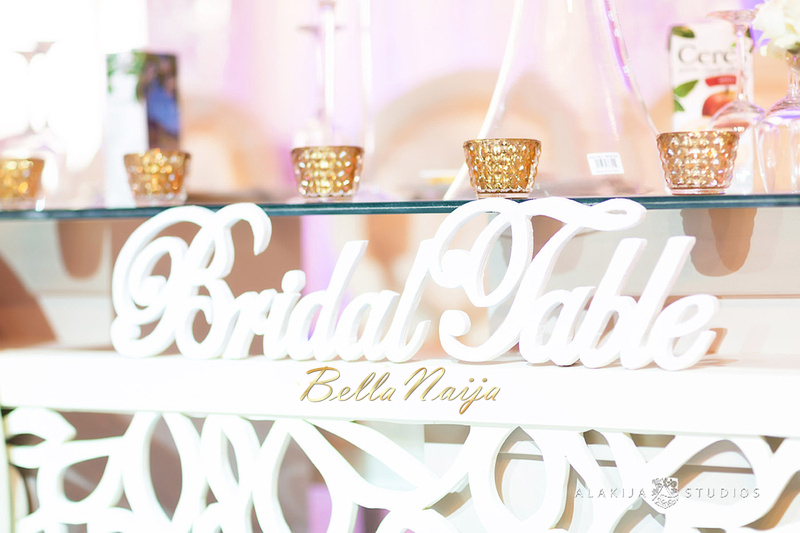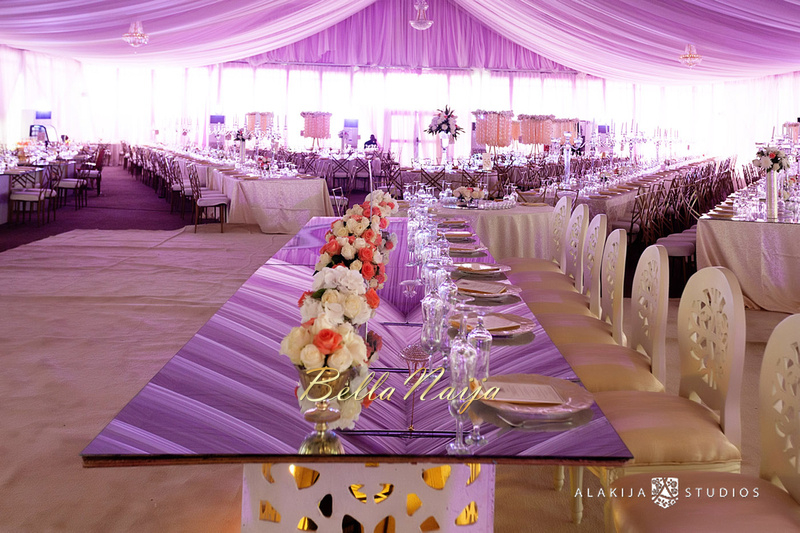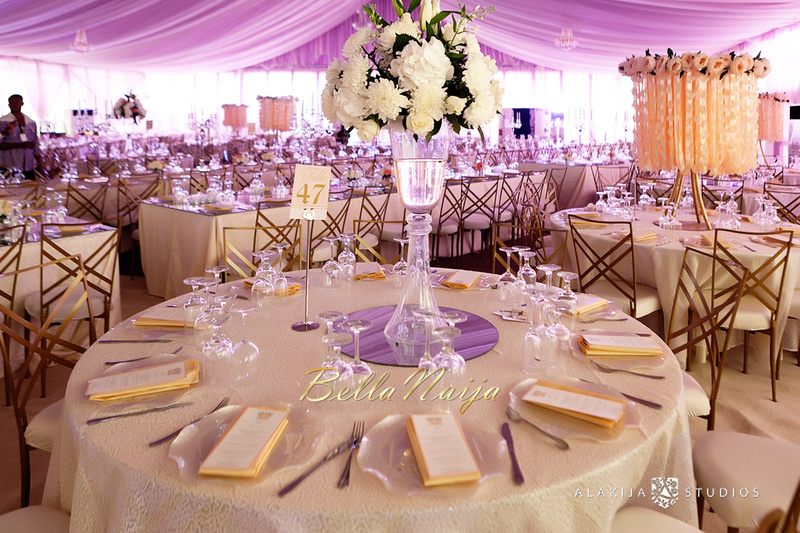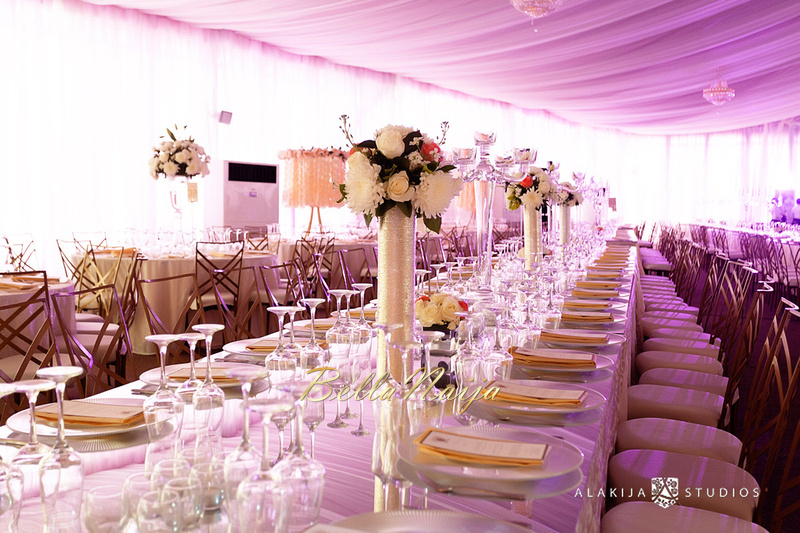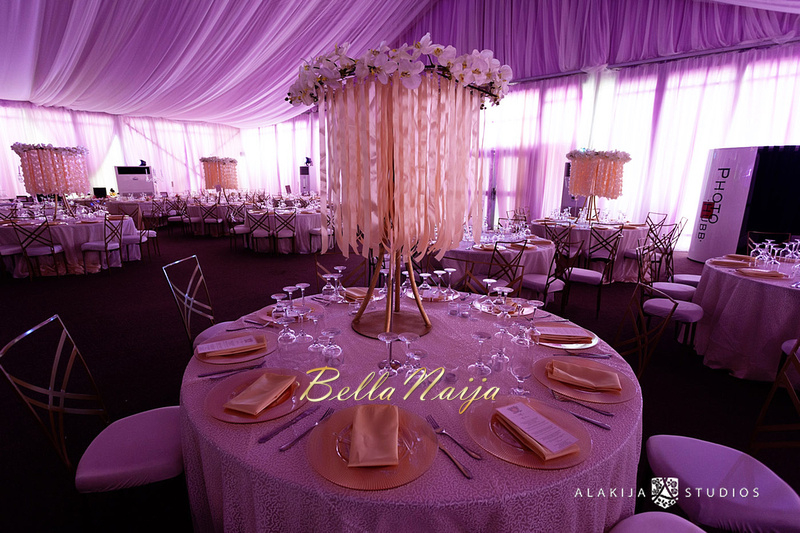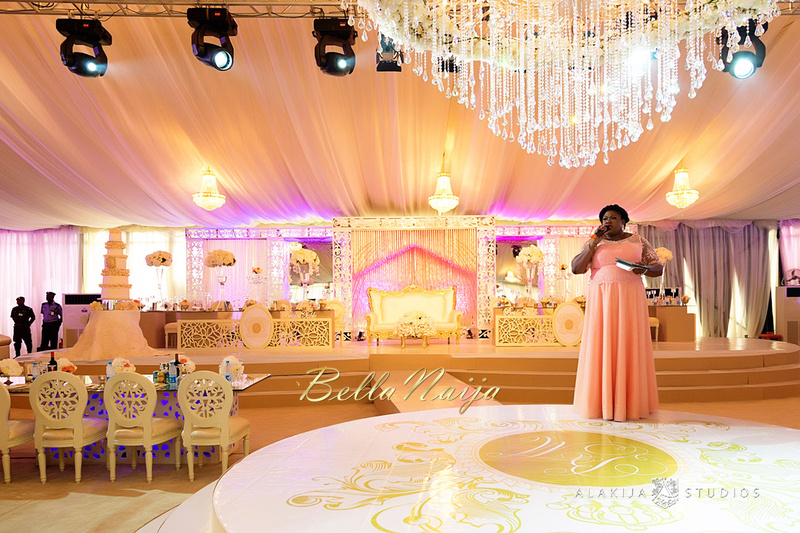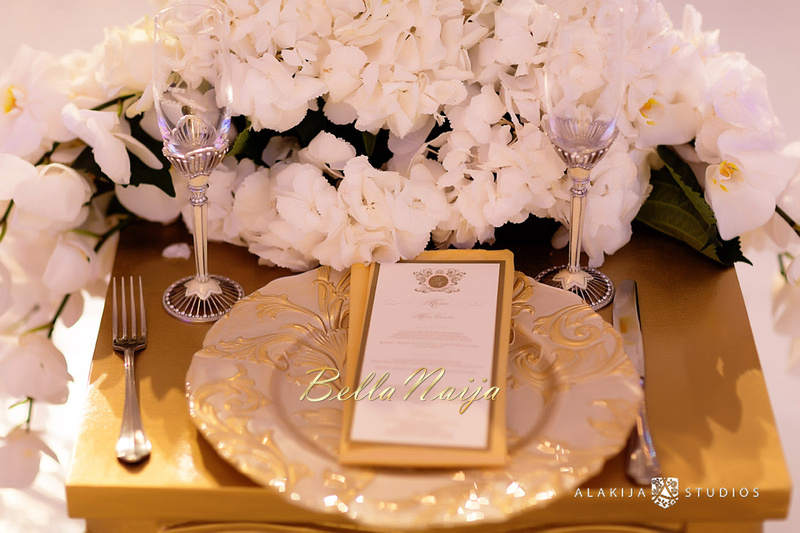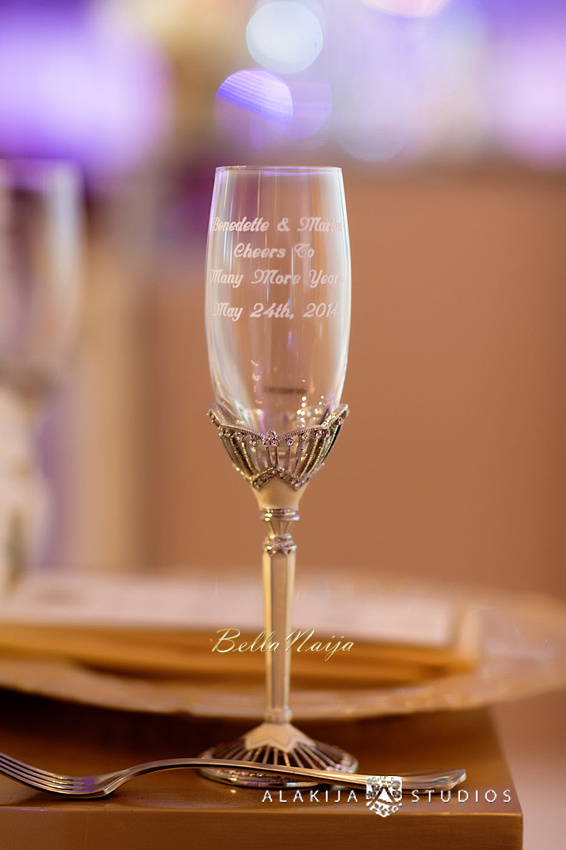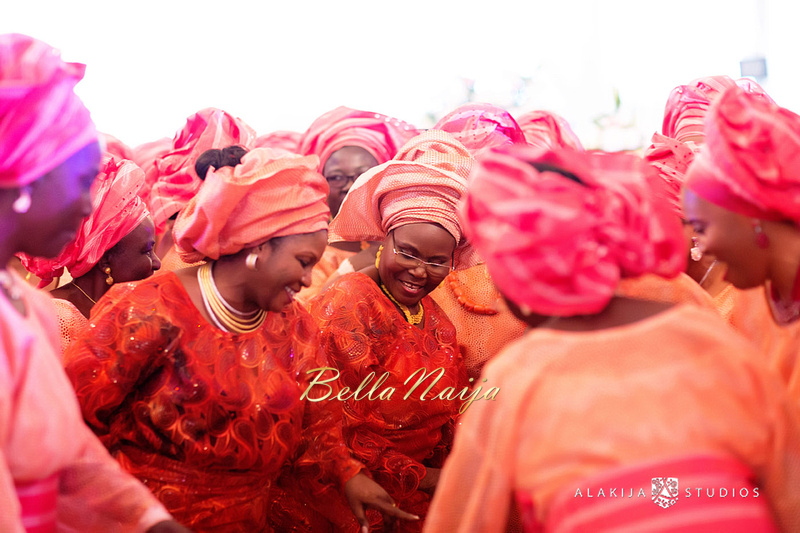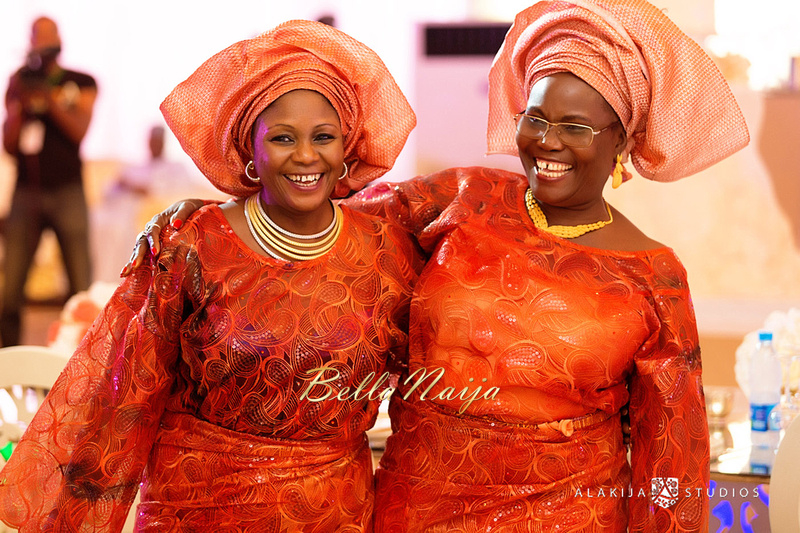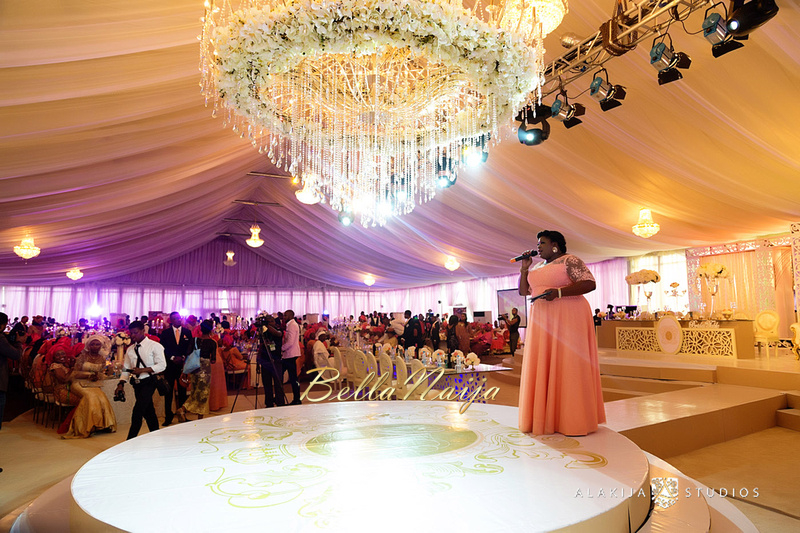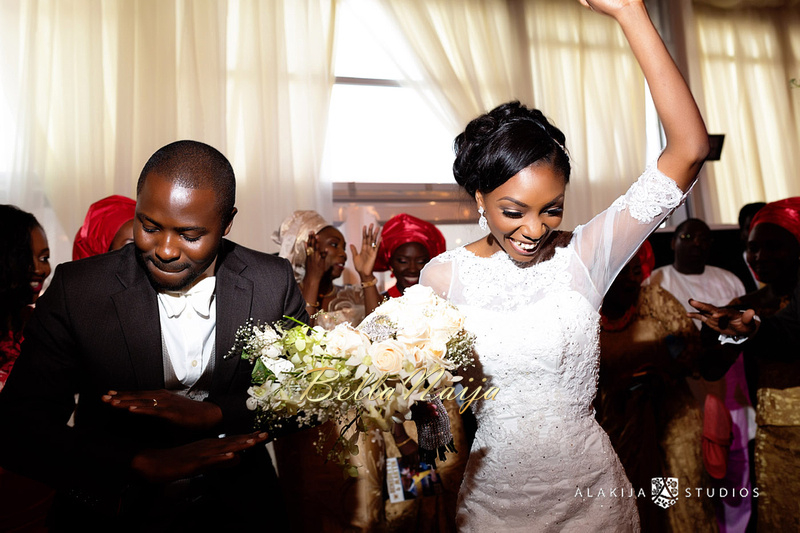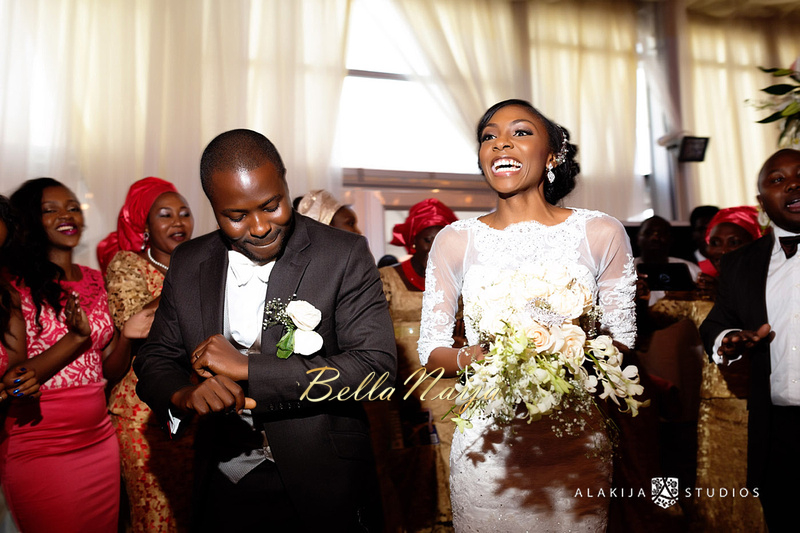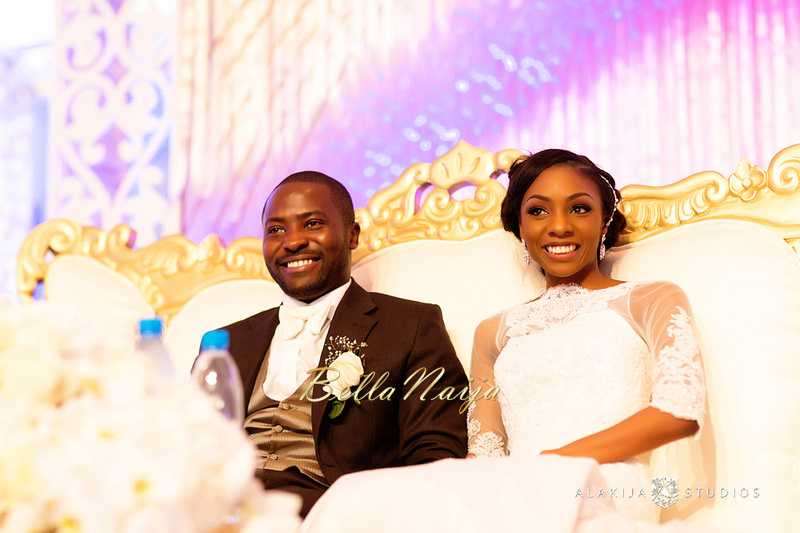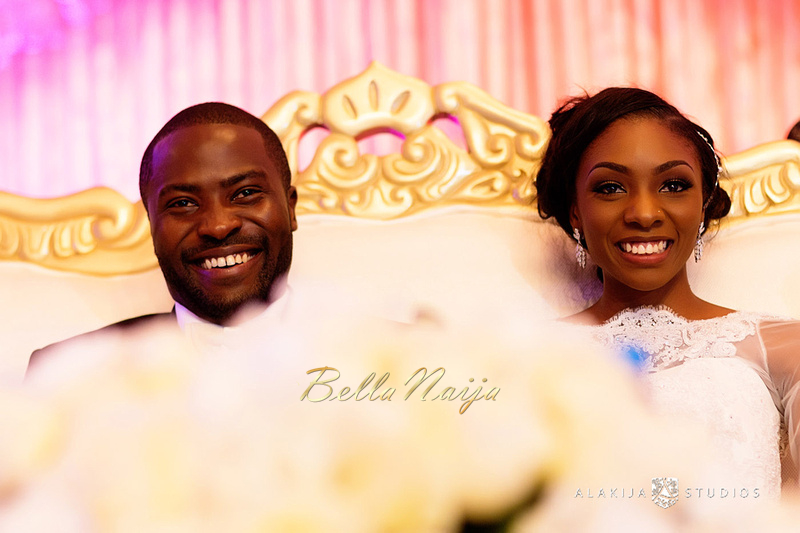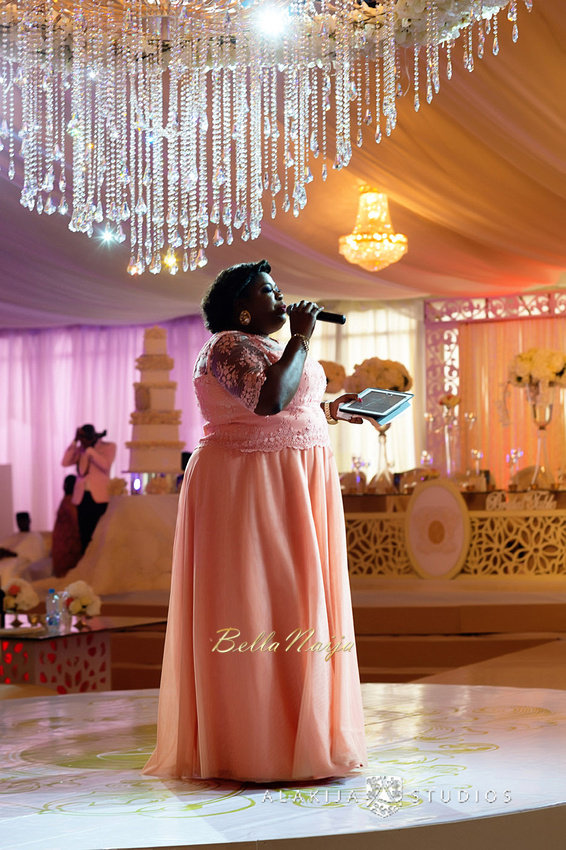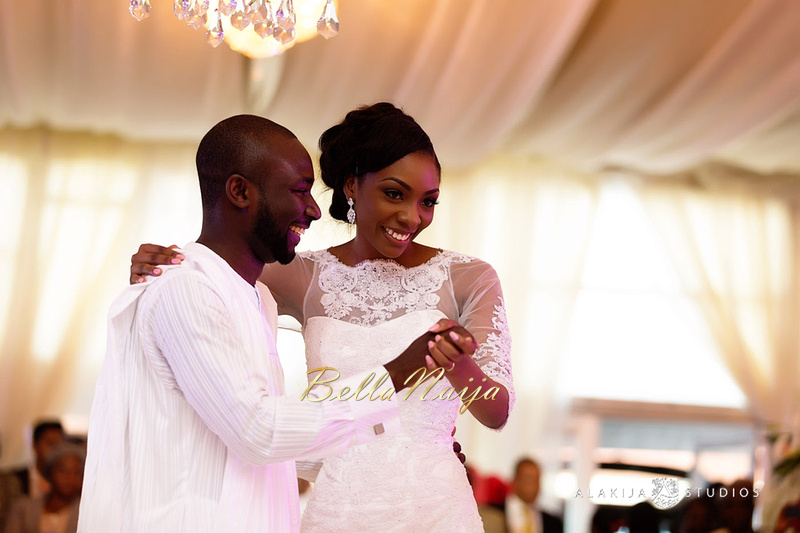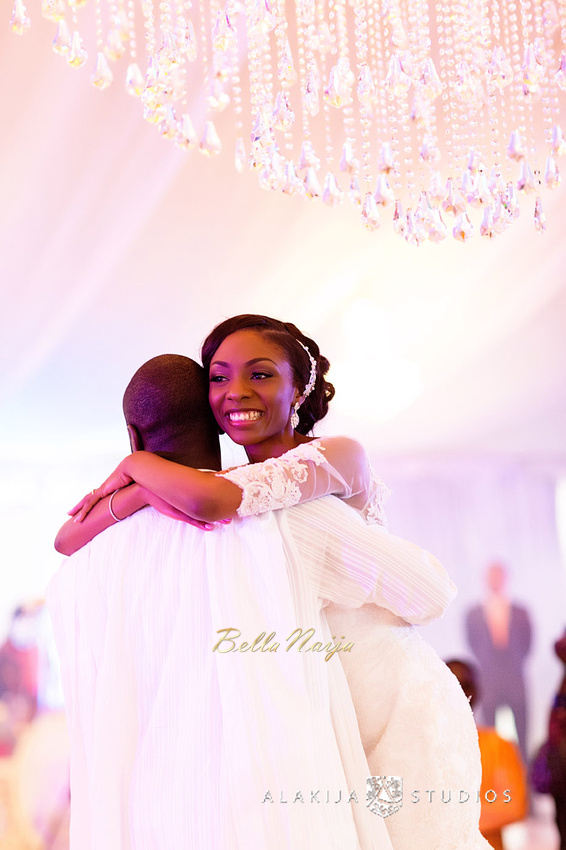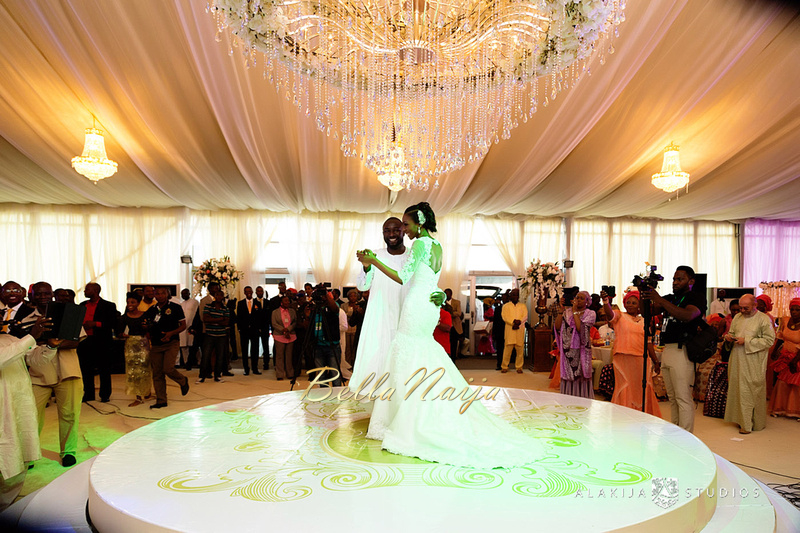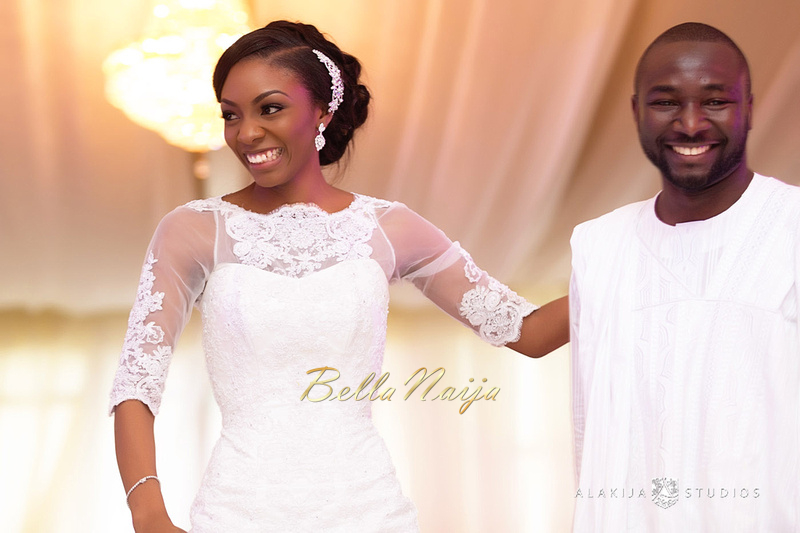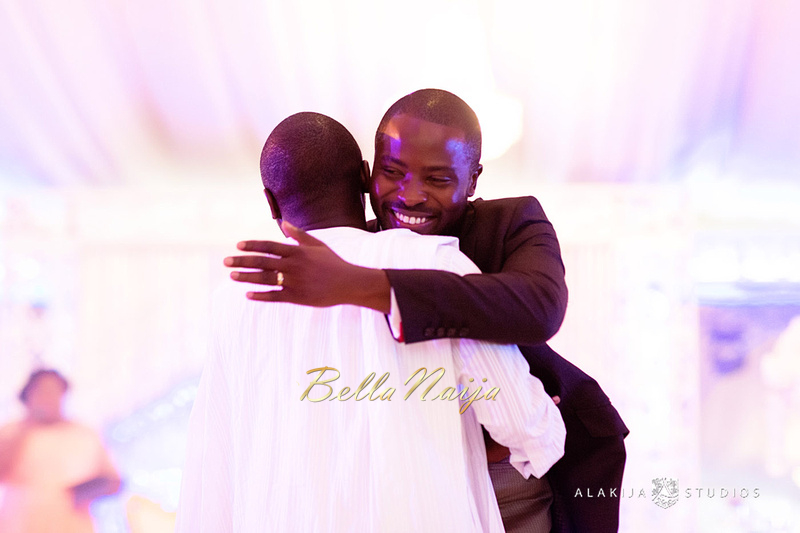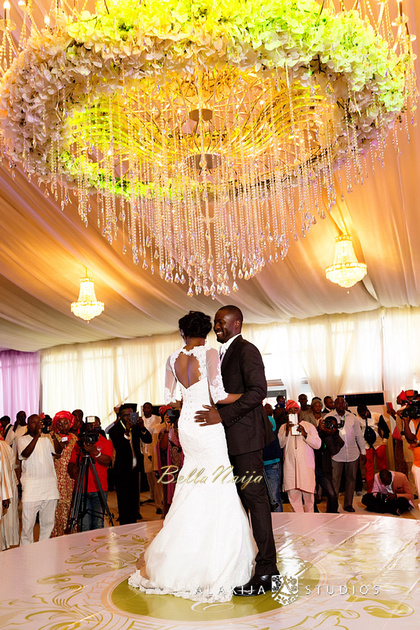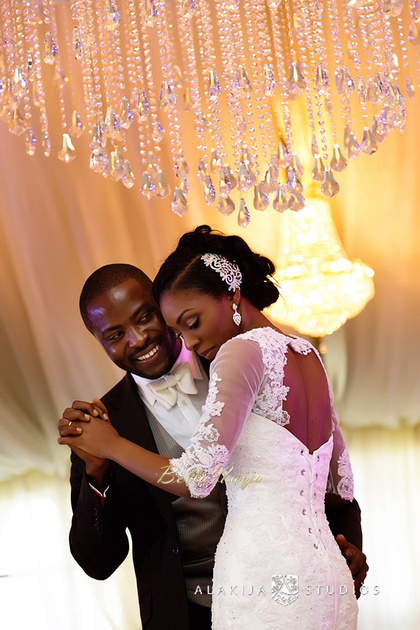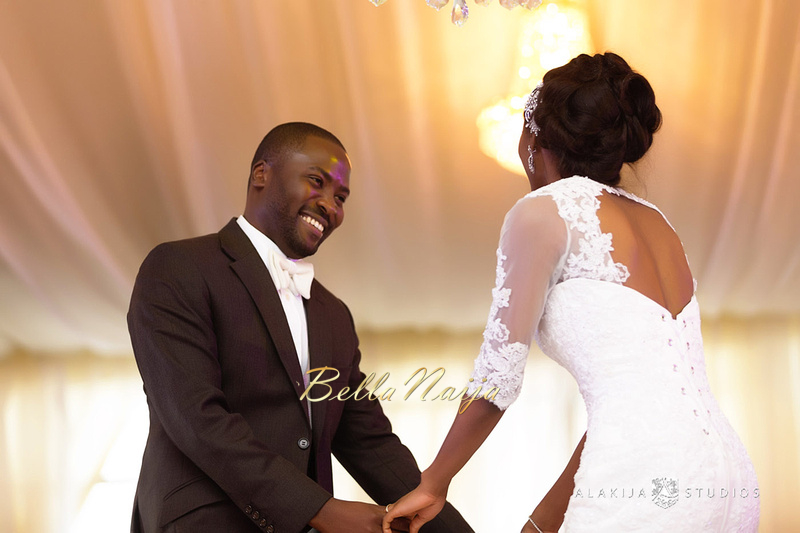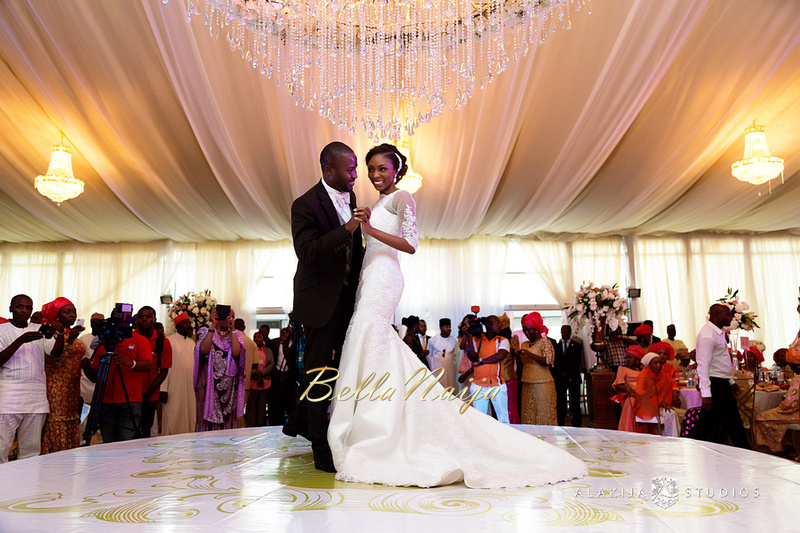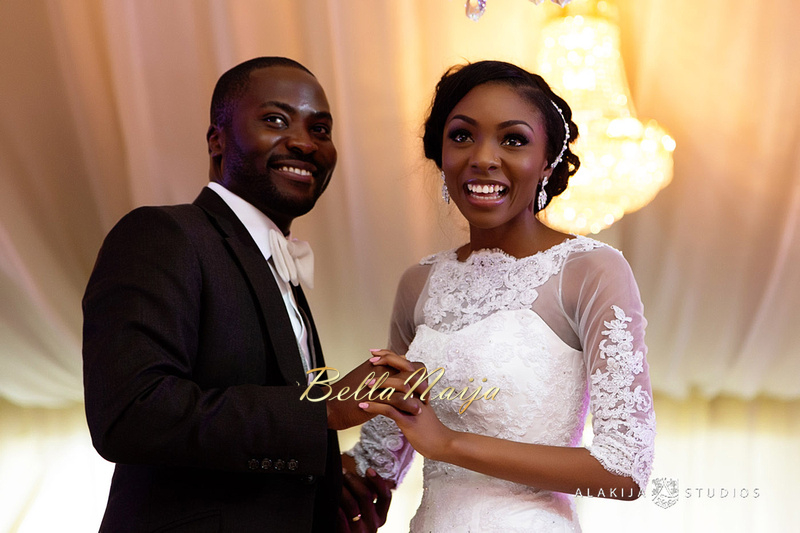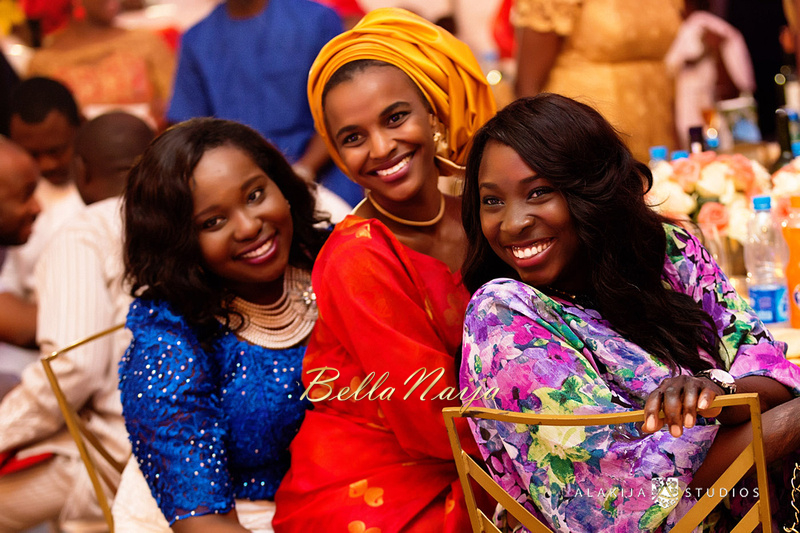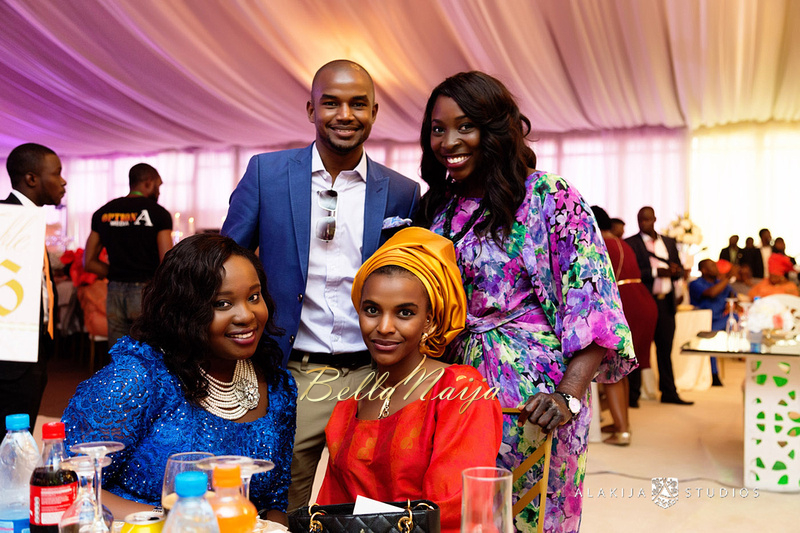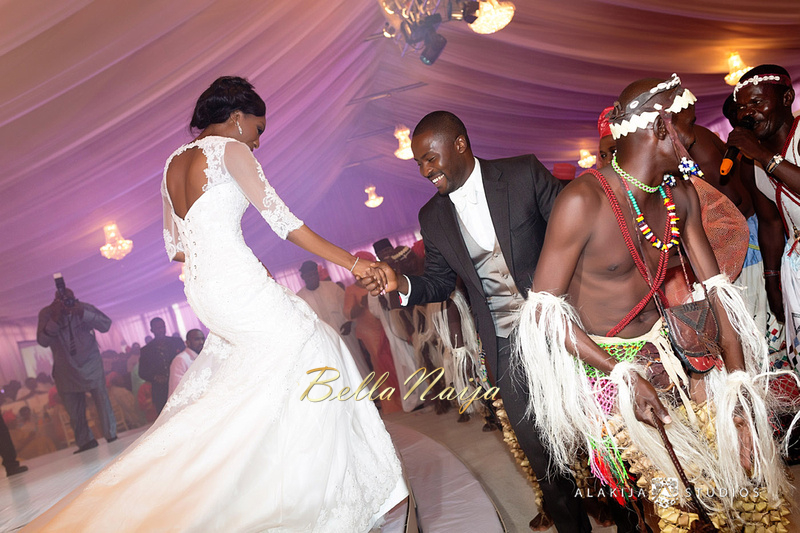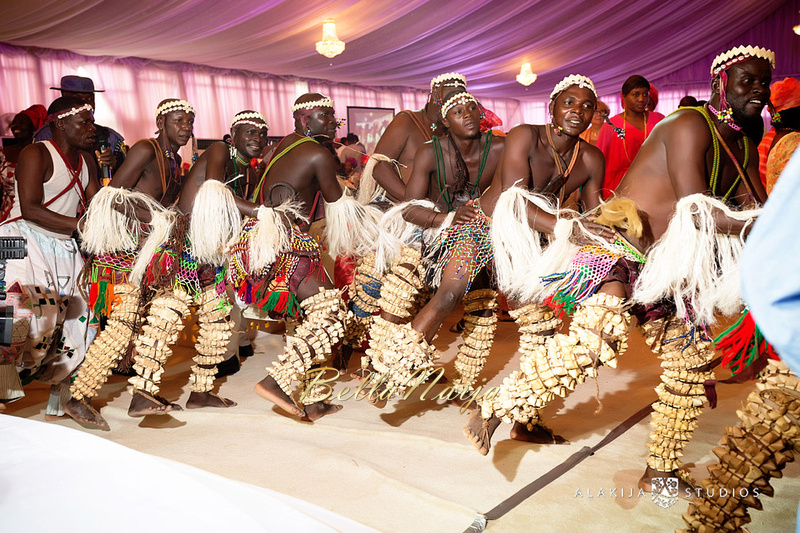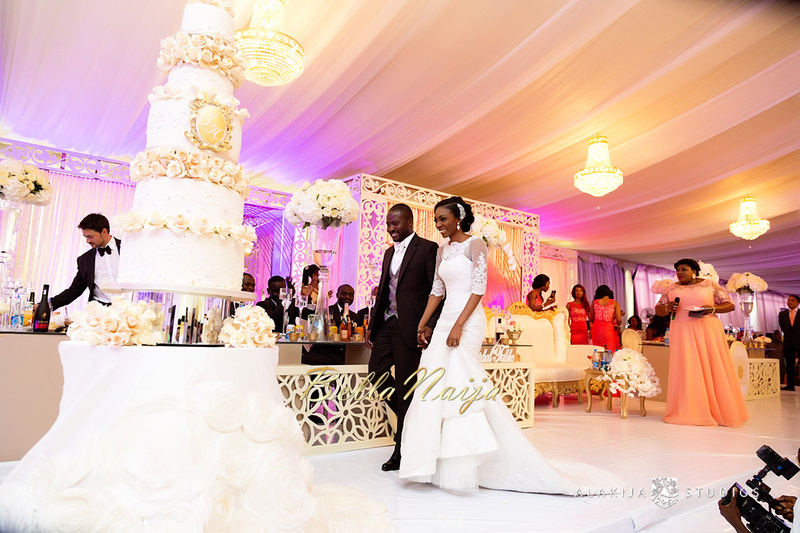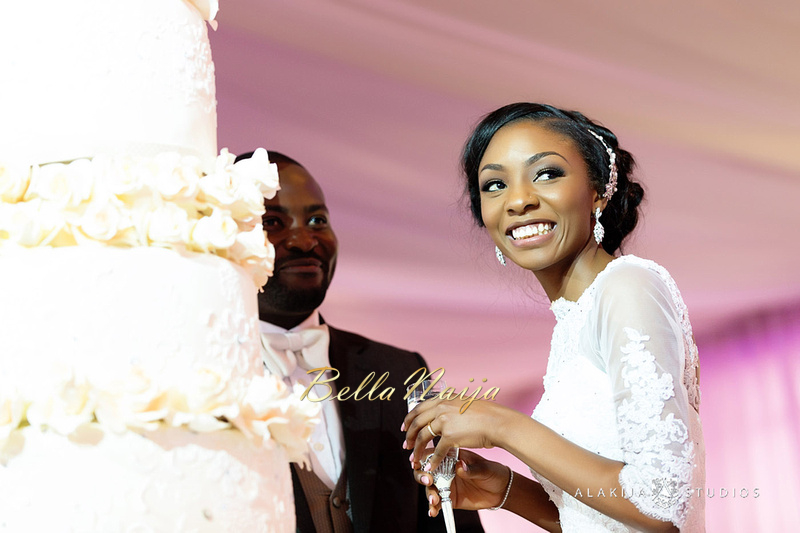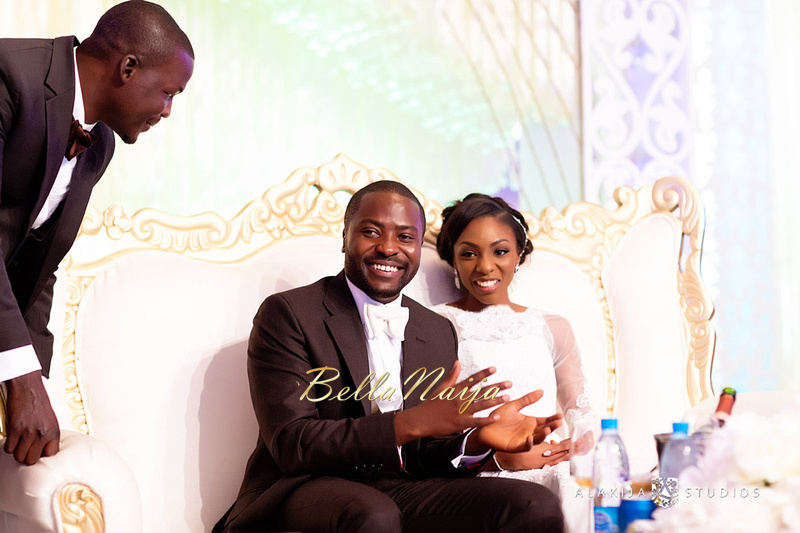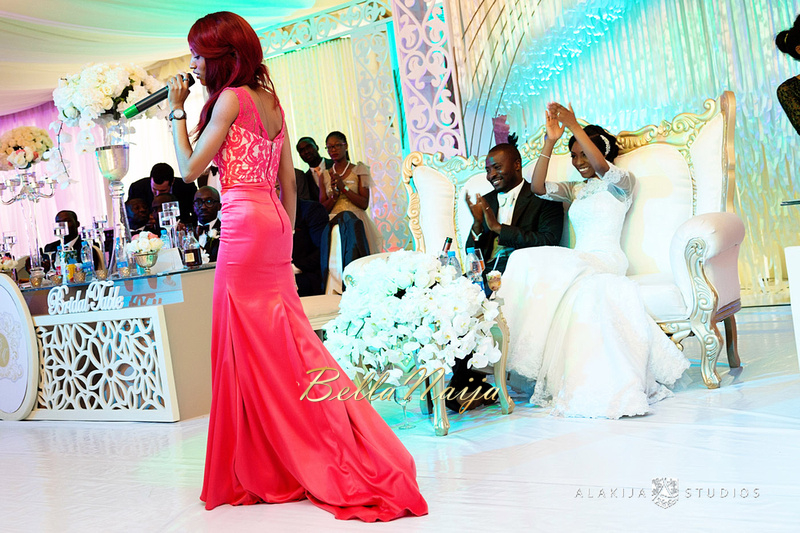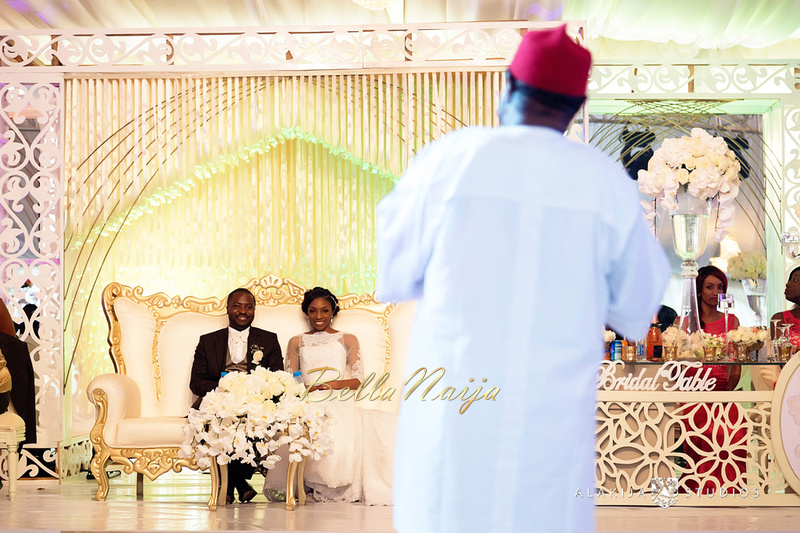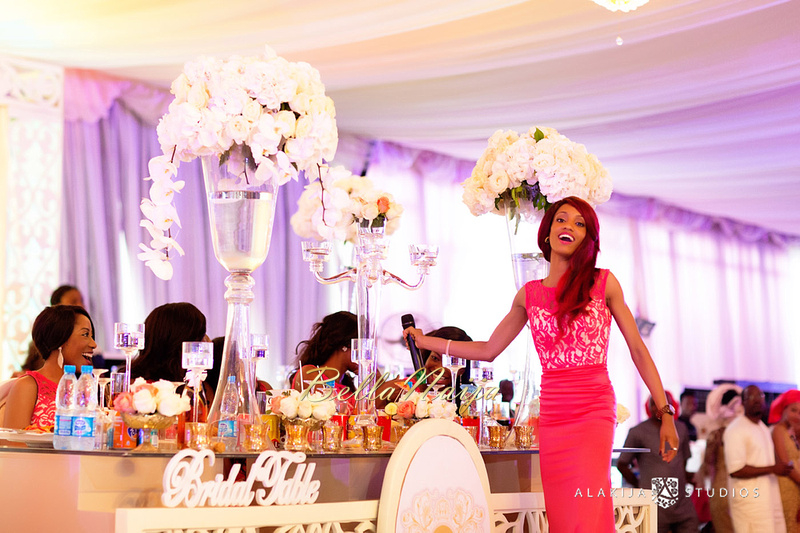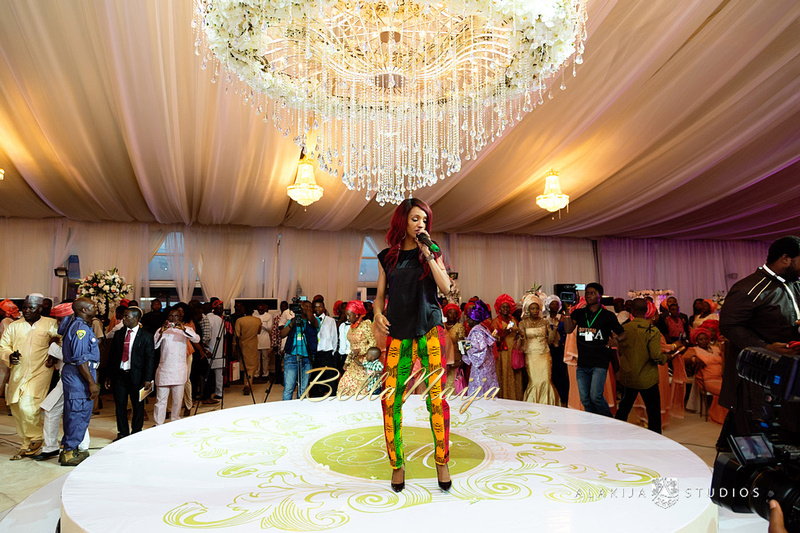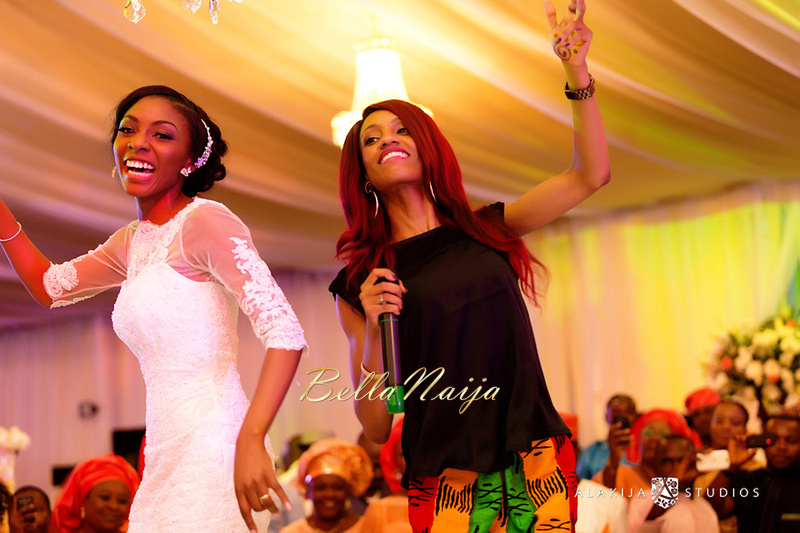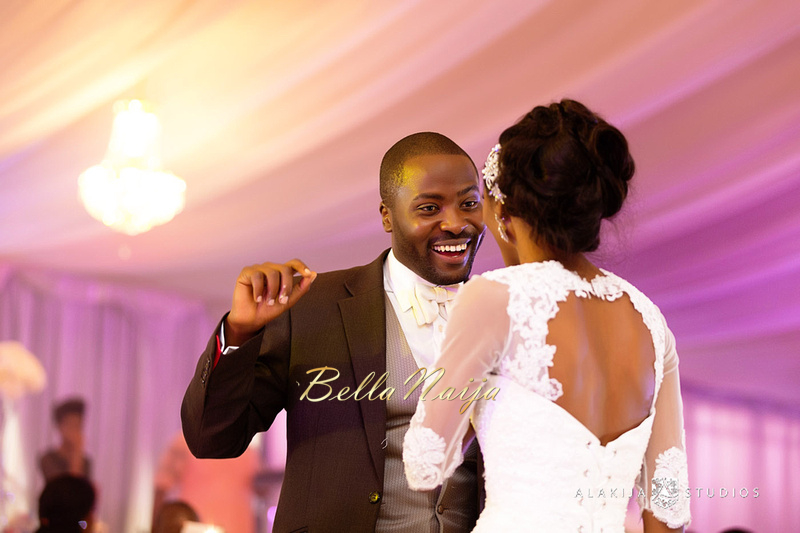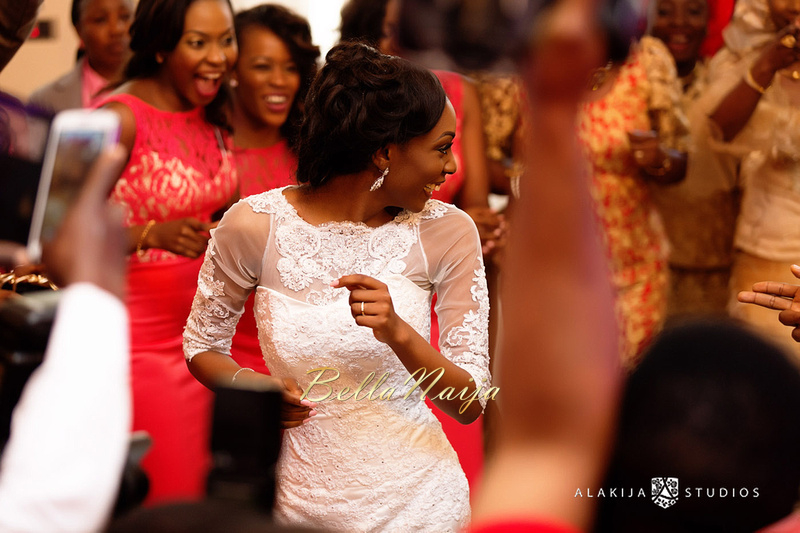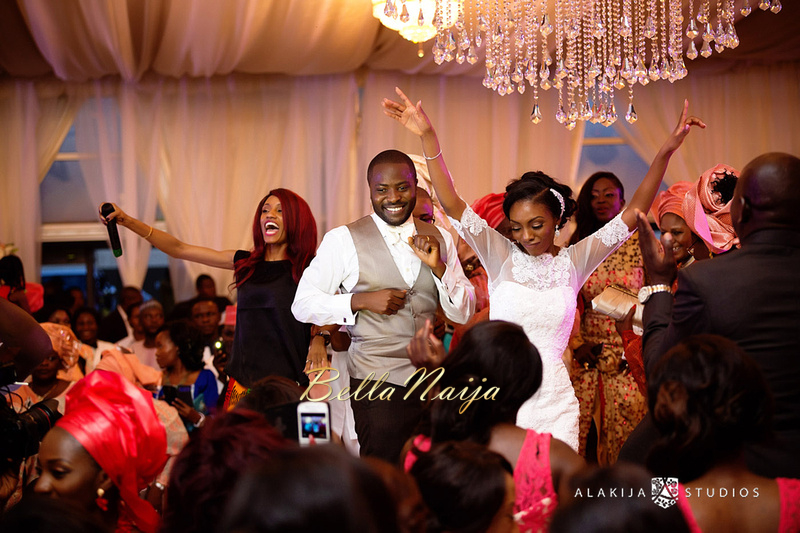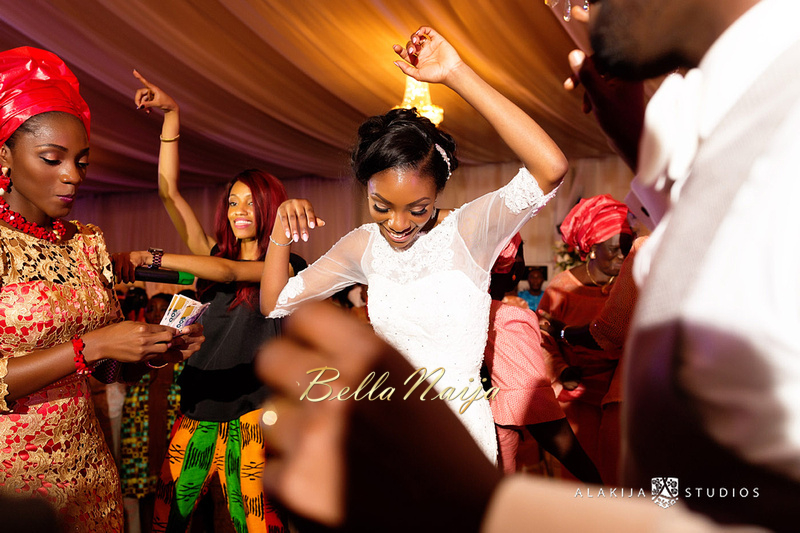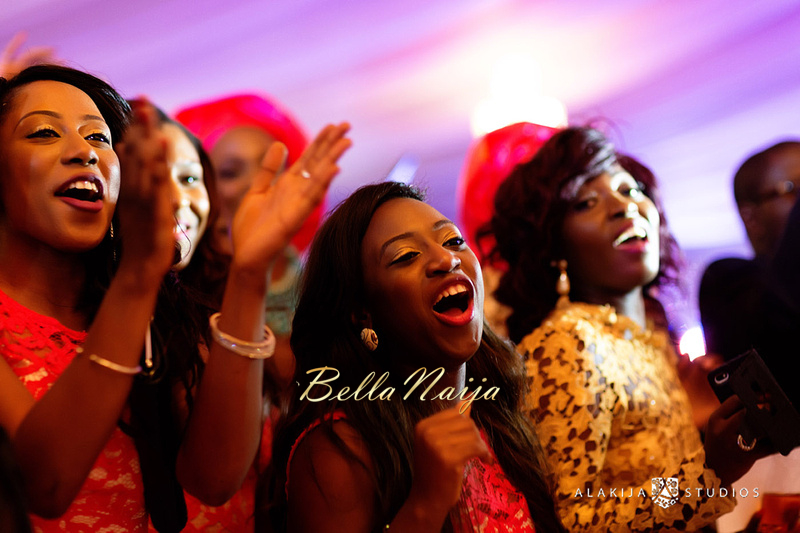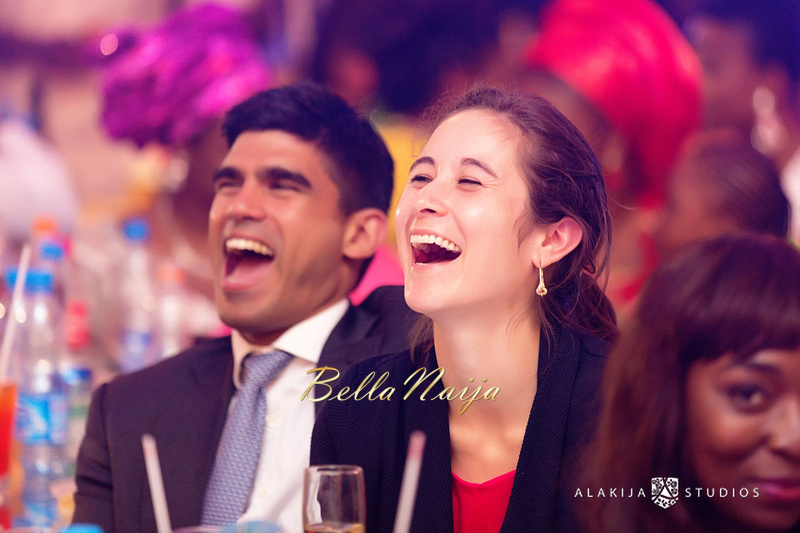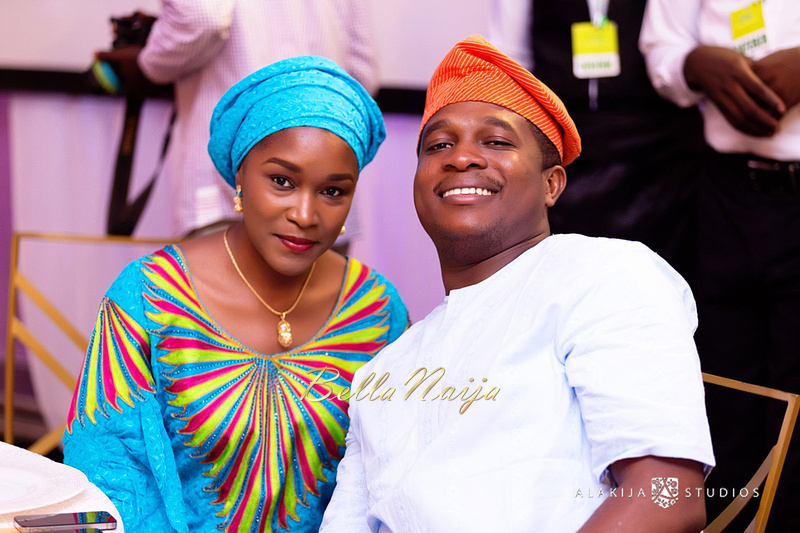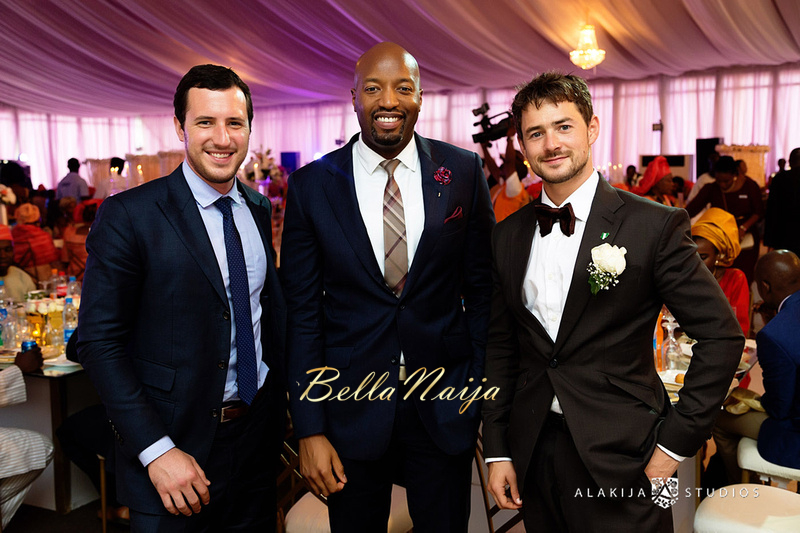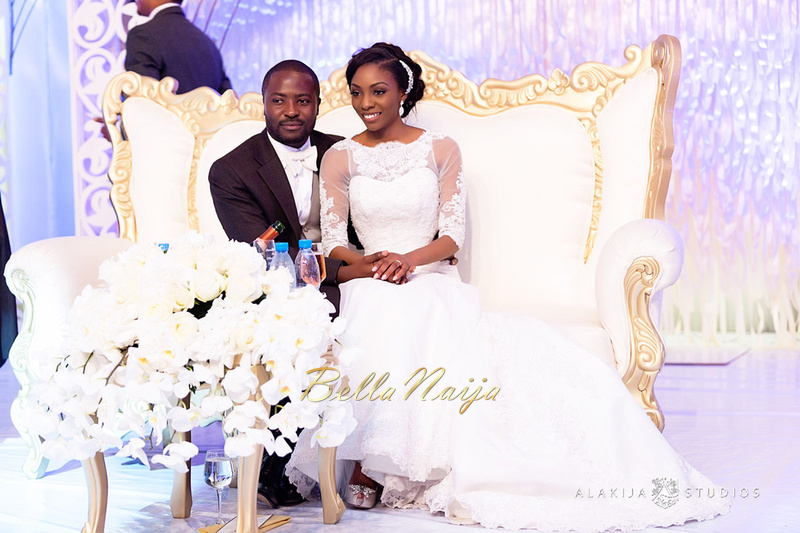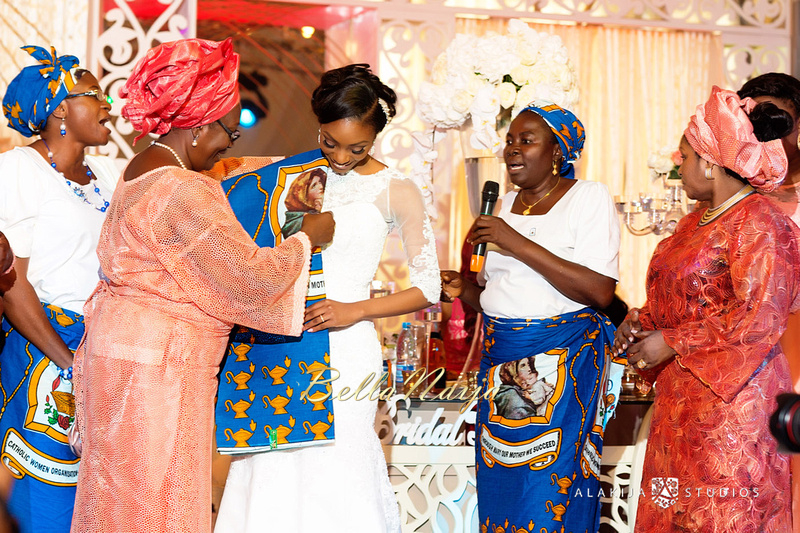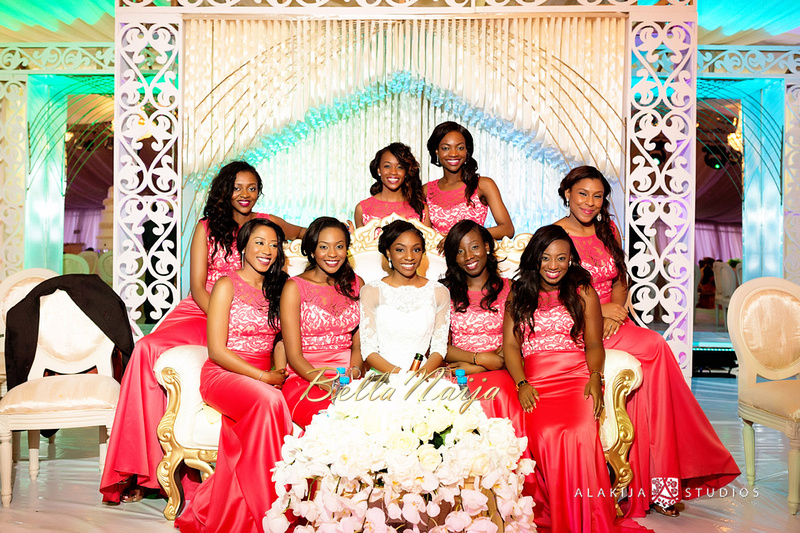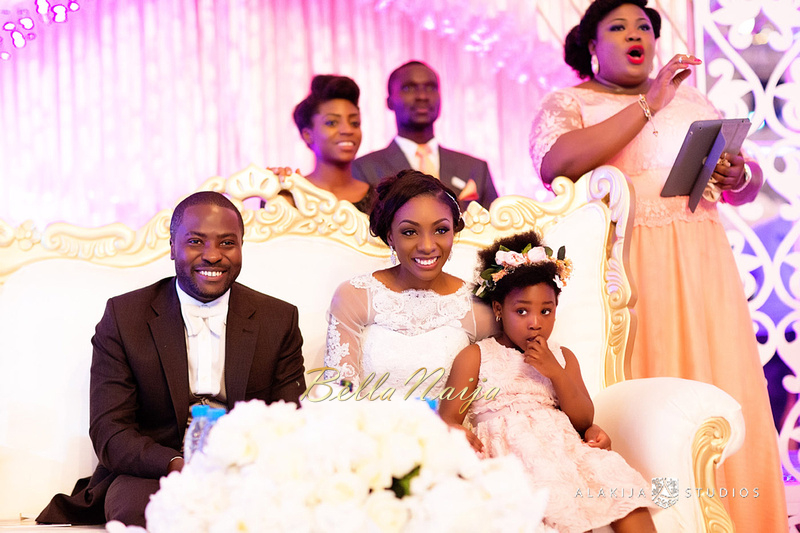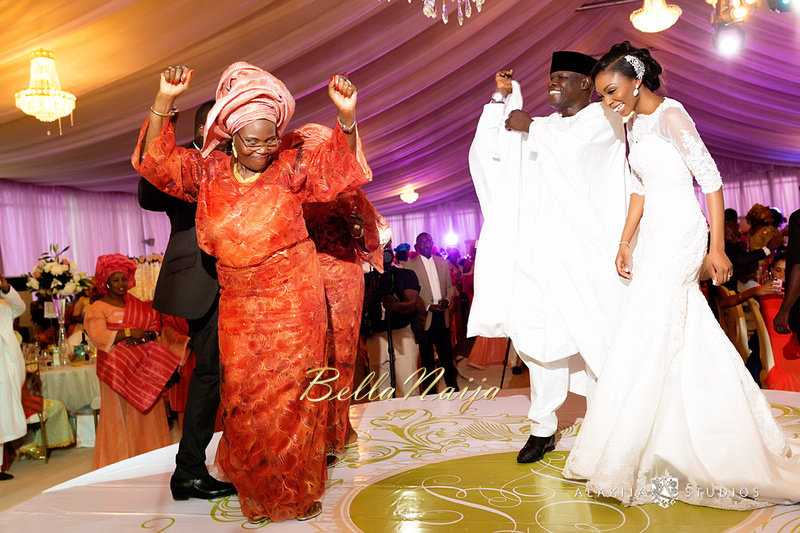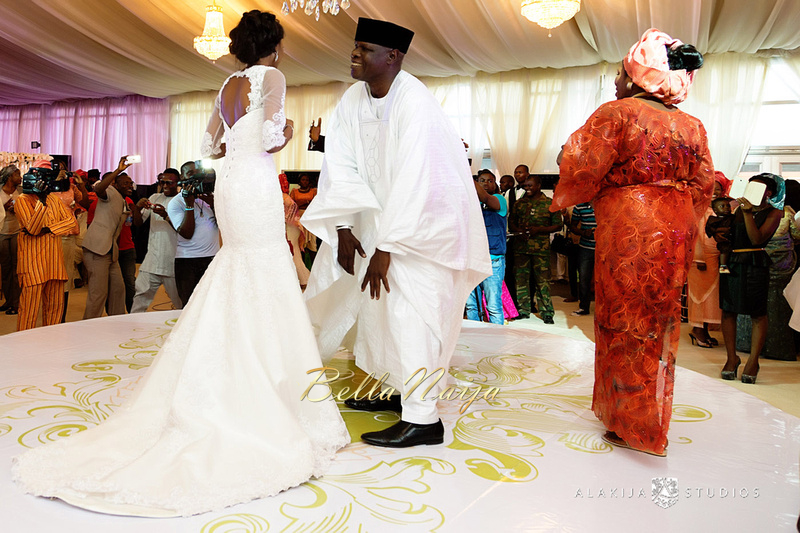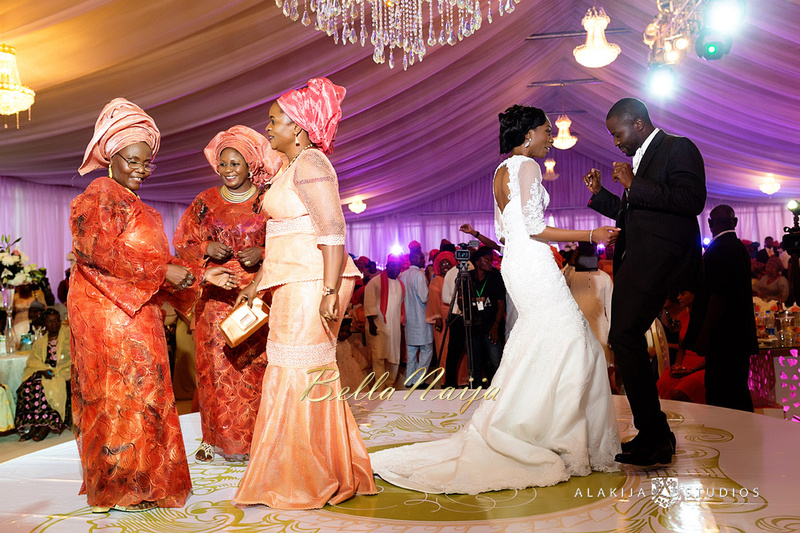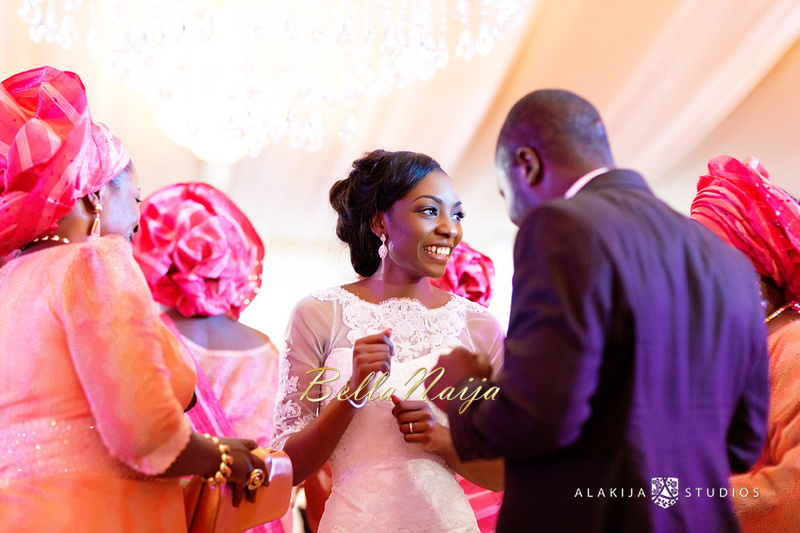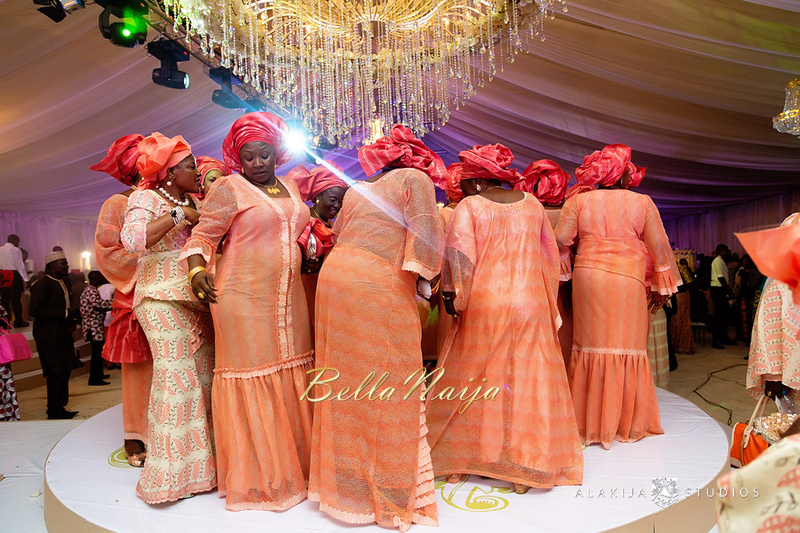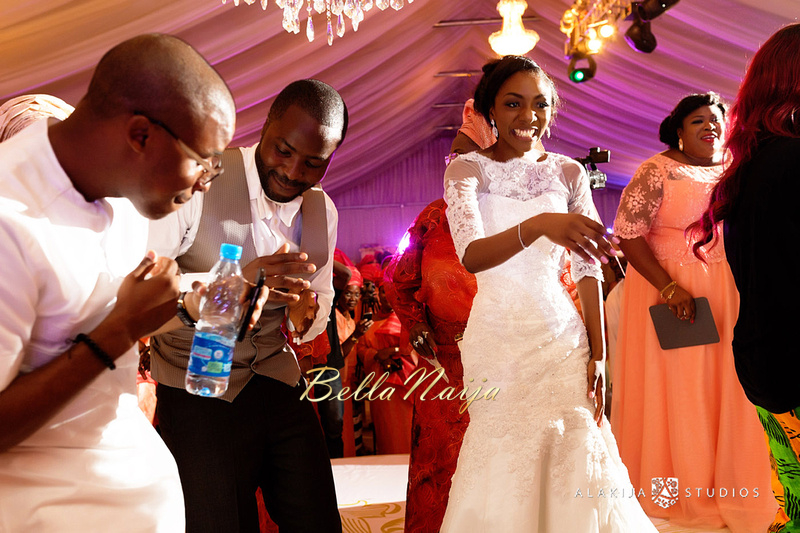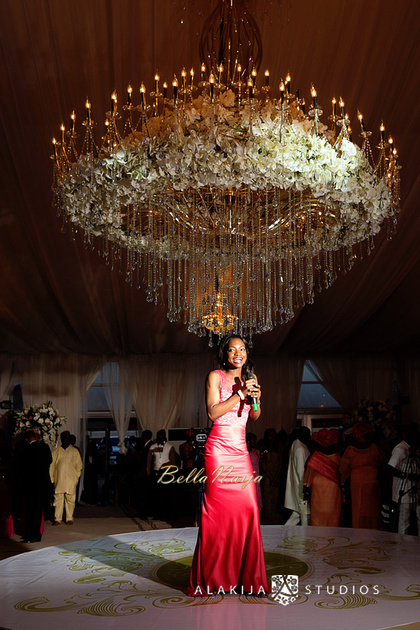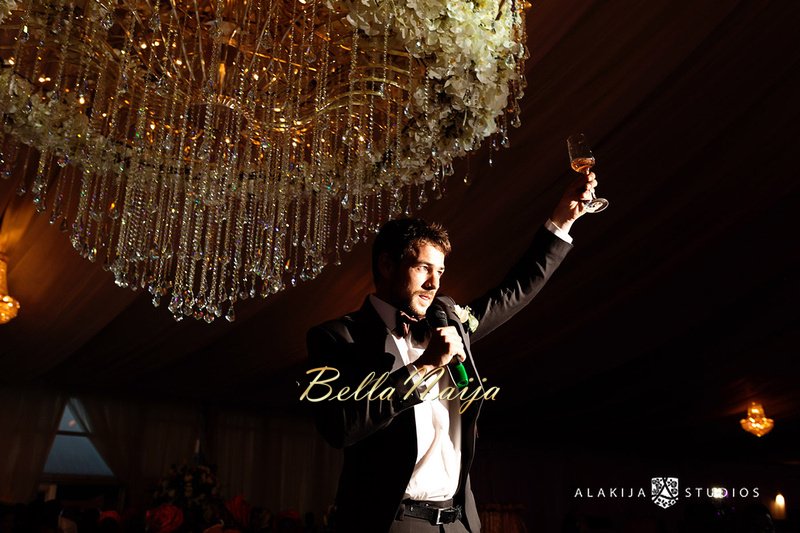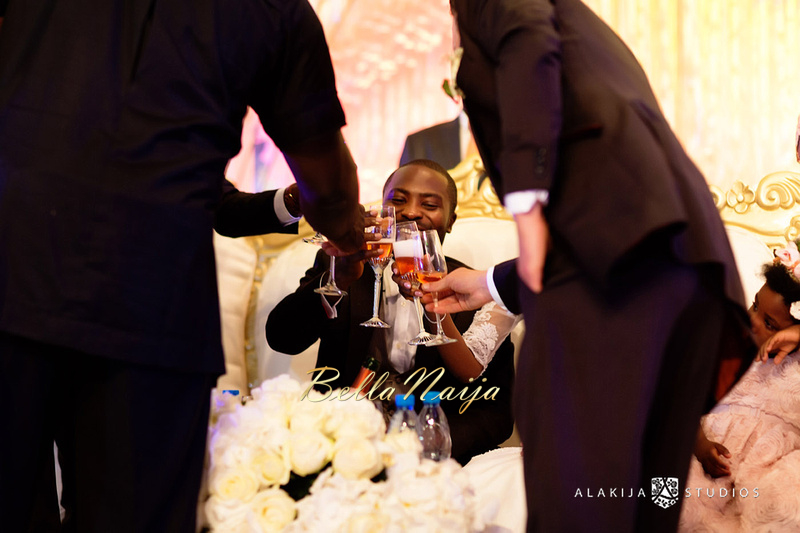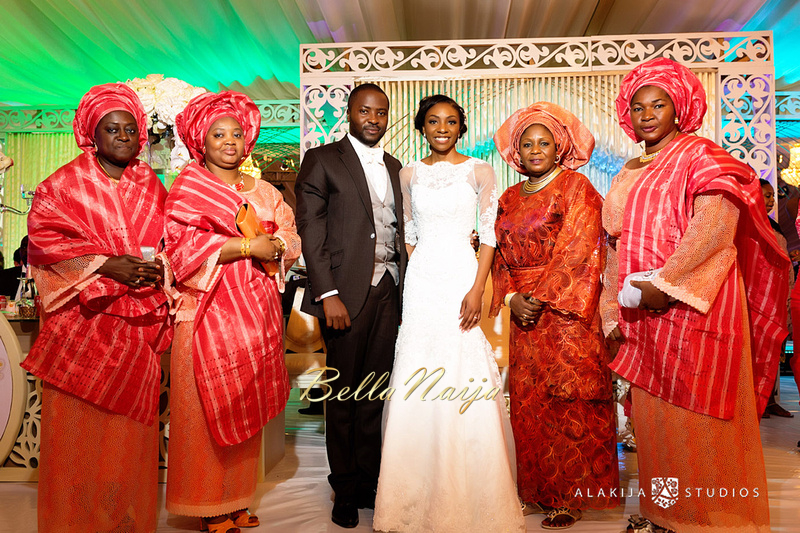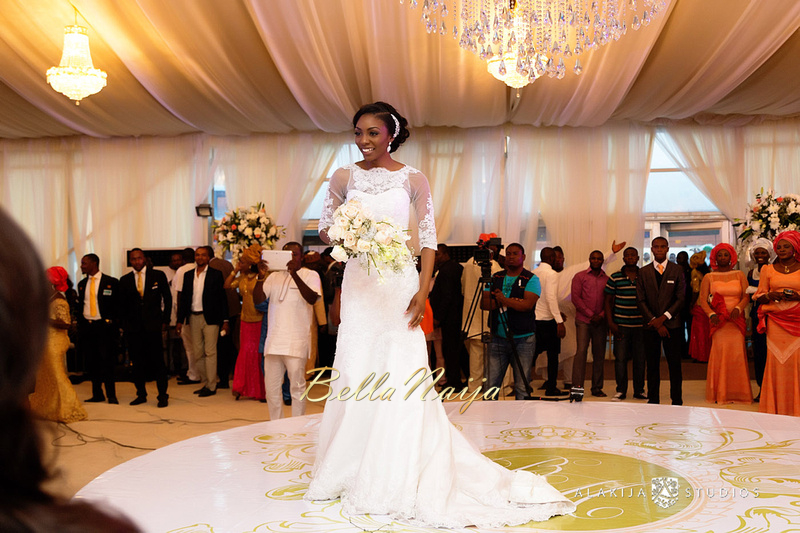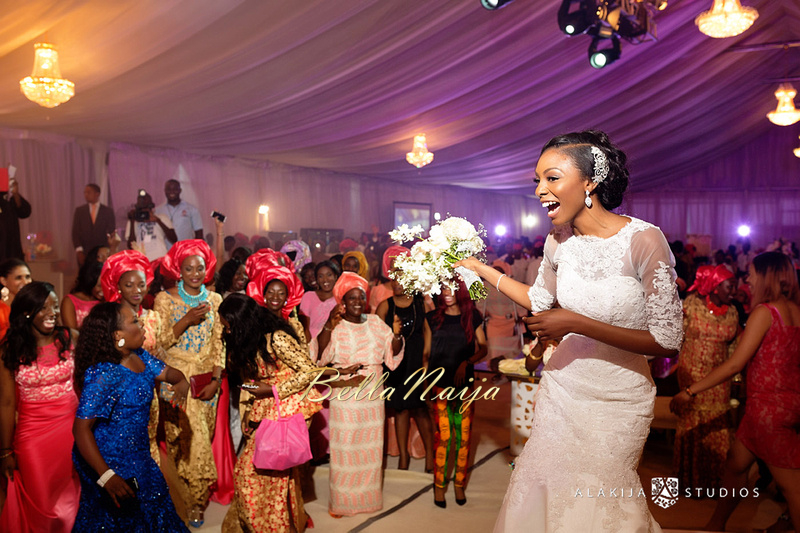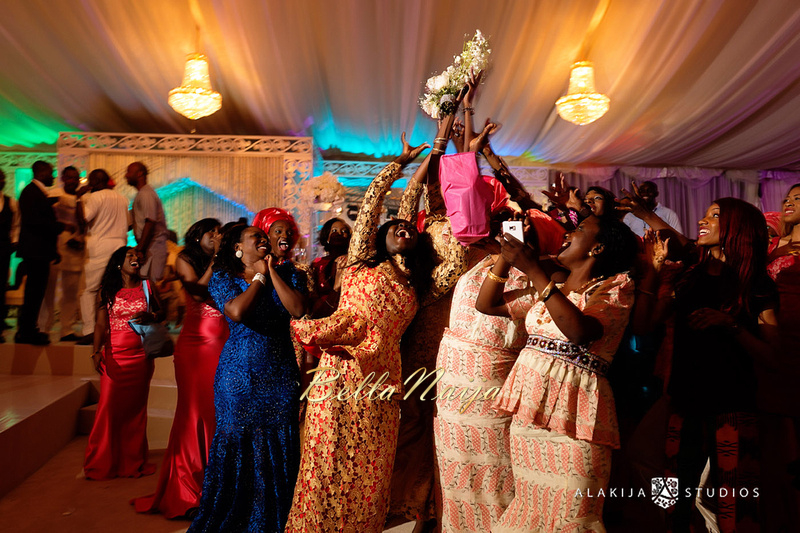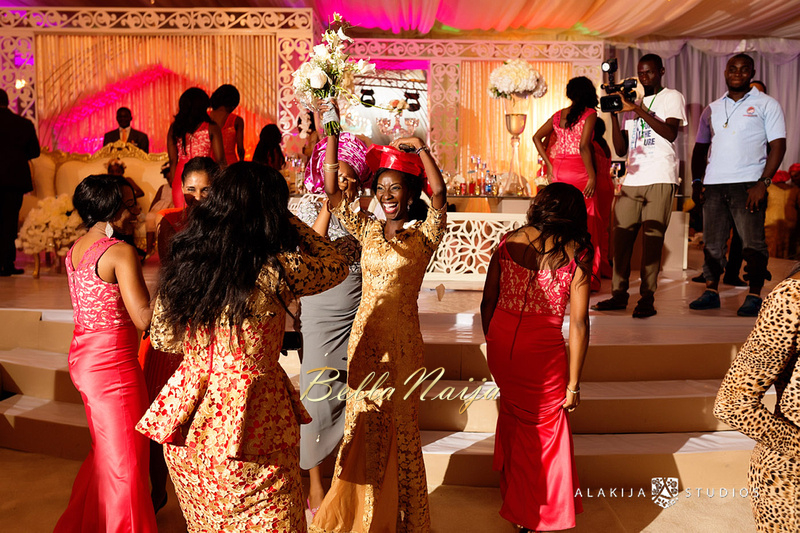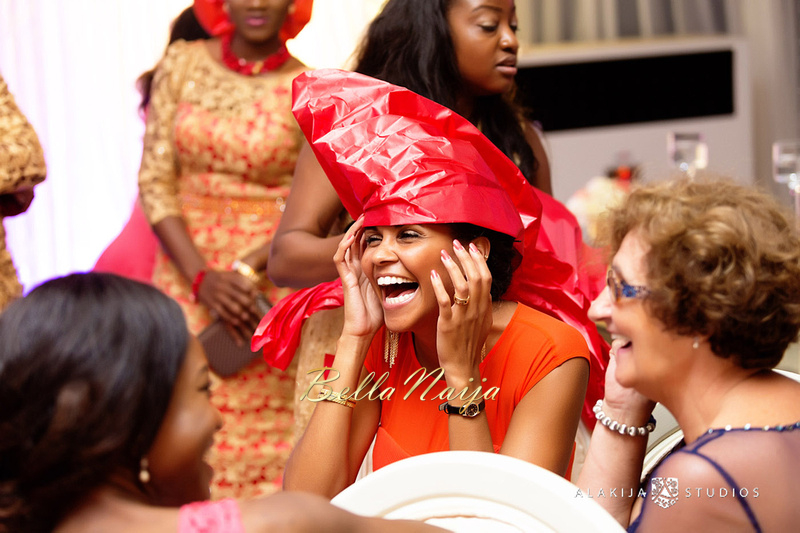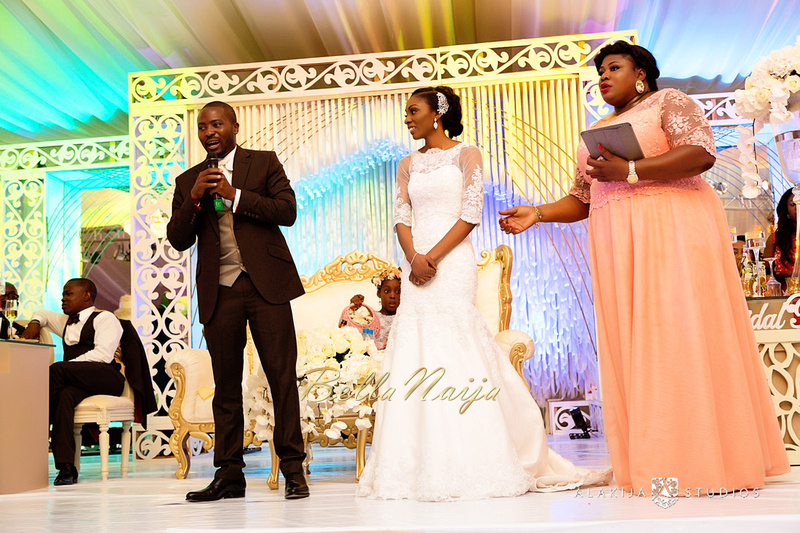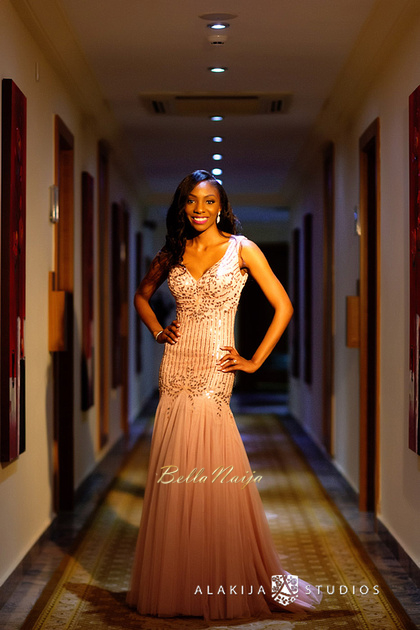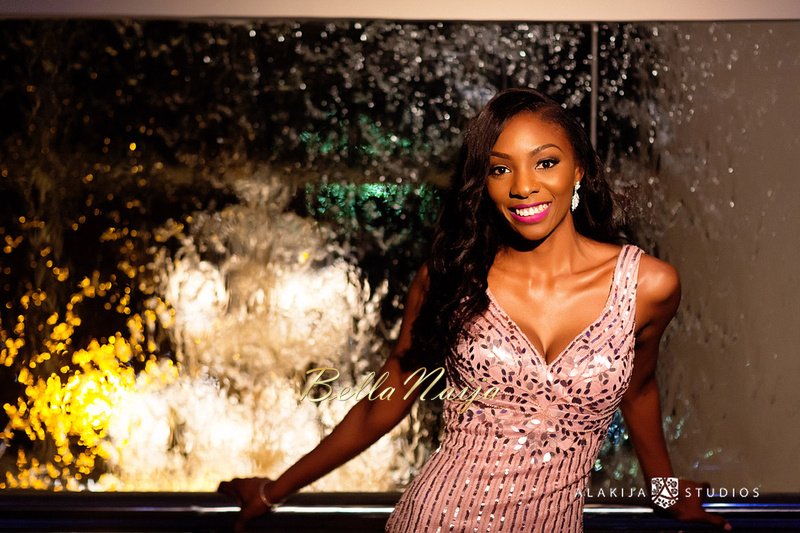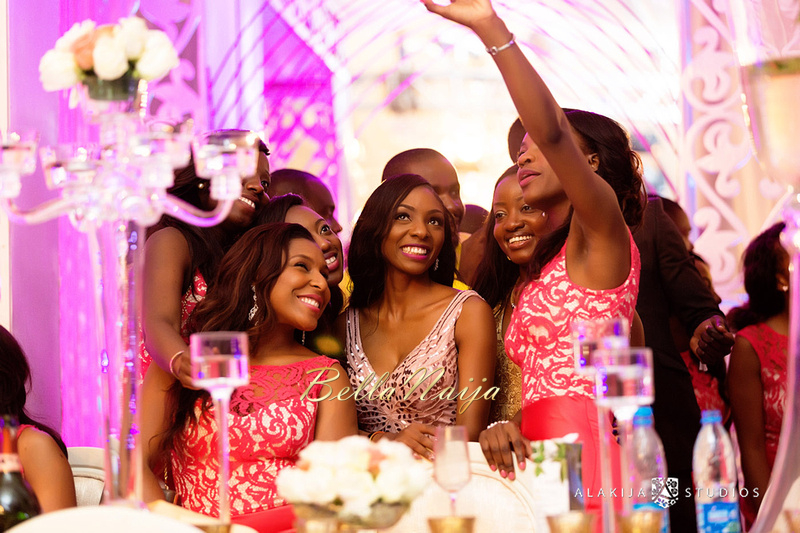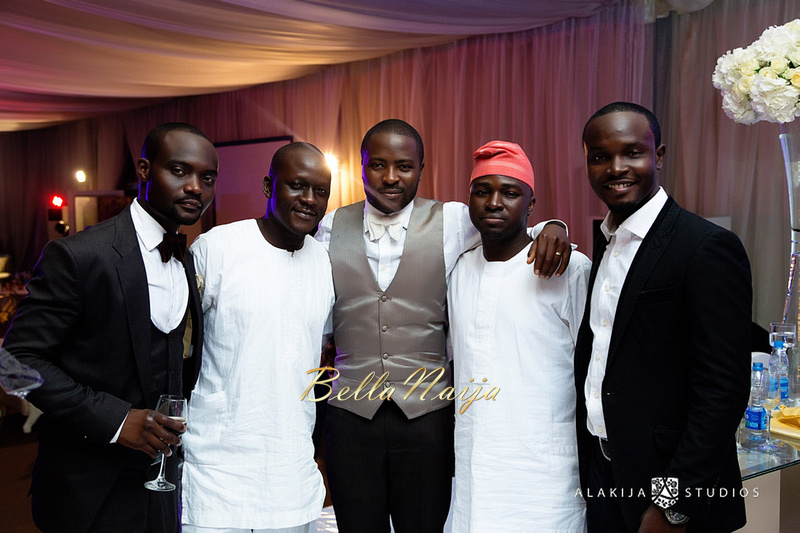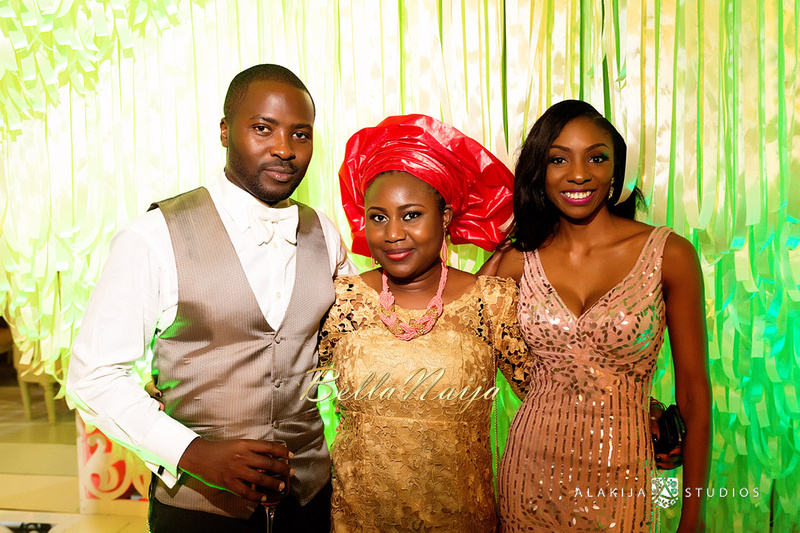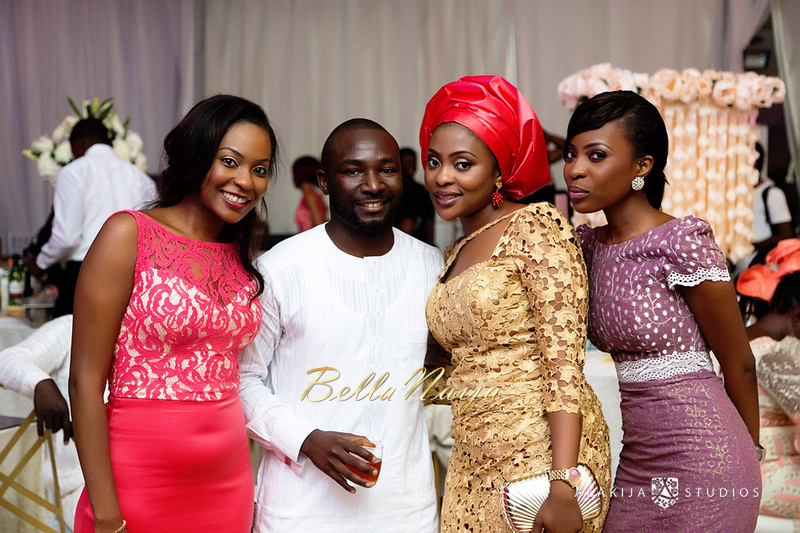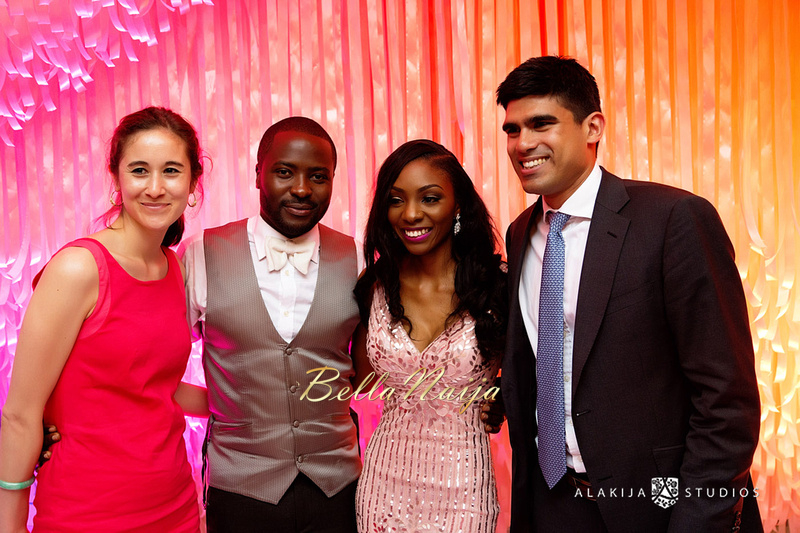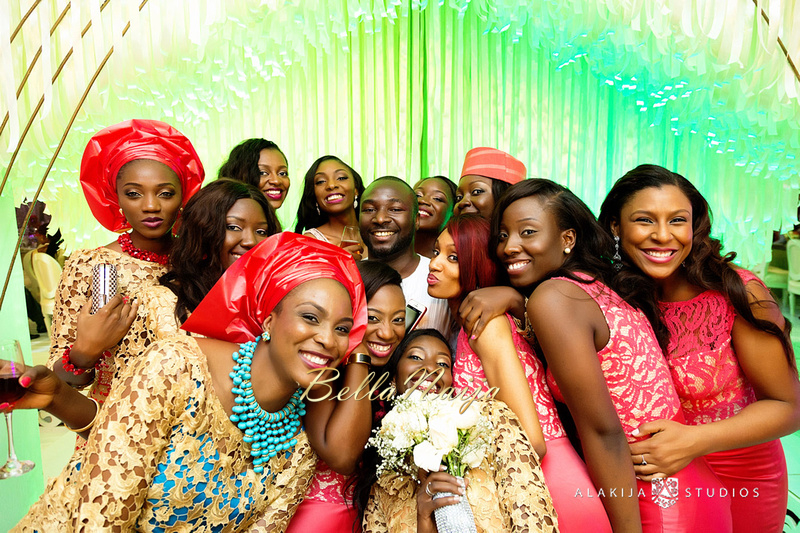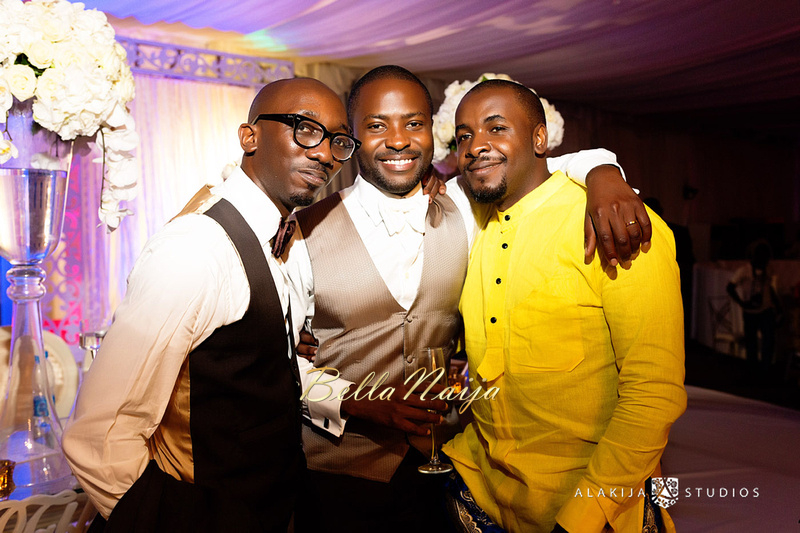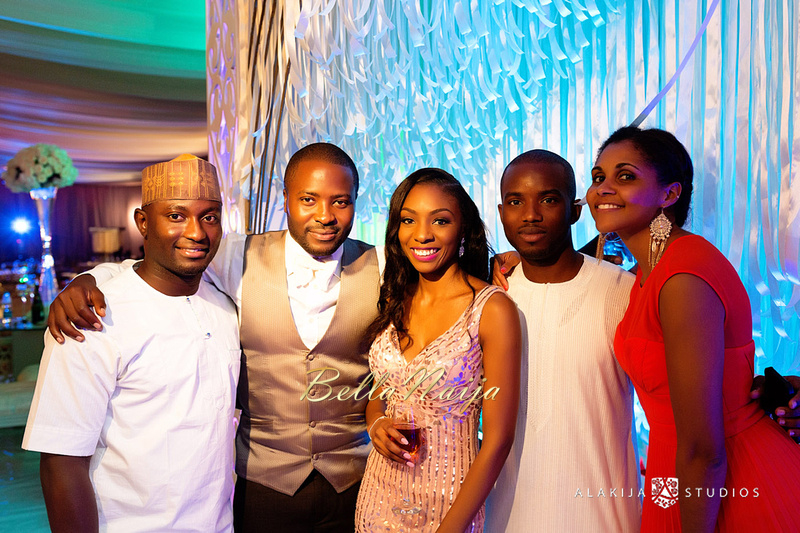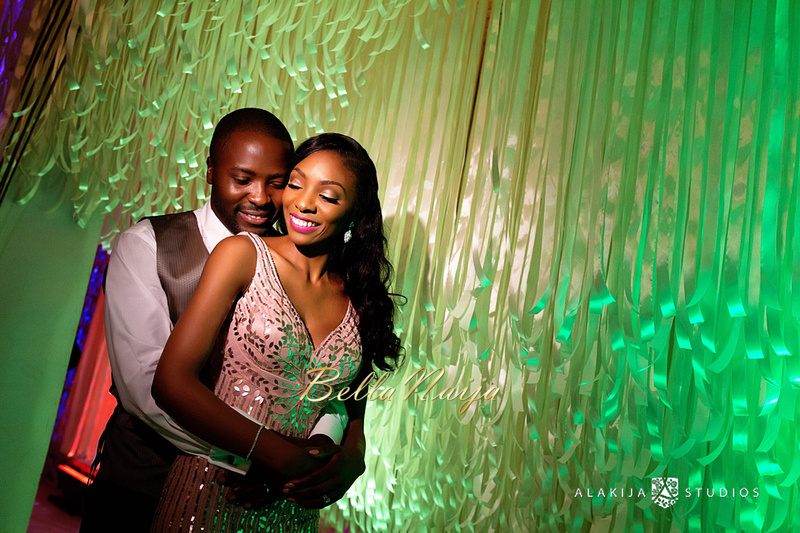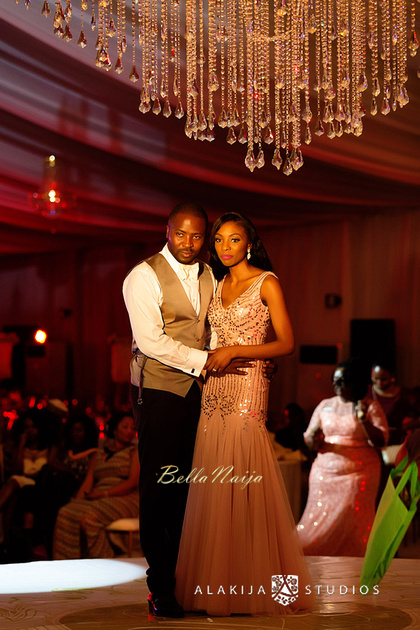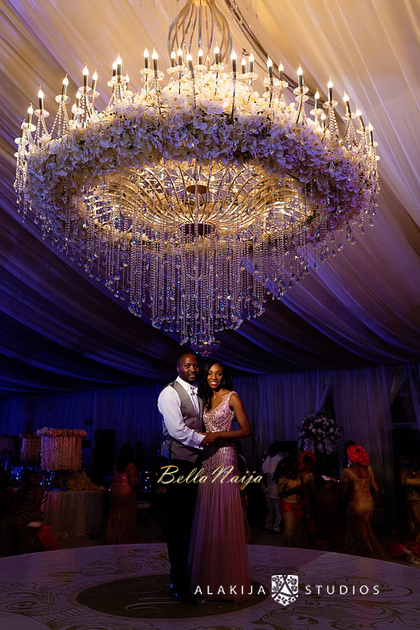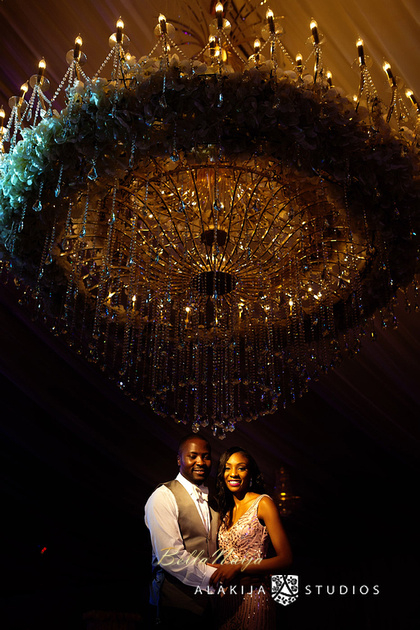 ~ Traditional Wedding by Jesse Ochulor Signature Studio
"Martin is very much in tune with his cultural heritage and the traditional homecoming ceremony that took place at the Chief of Mbula's palace in Borrong, Adamawa state introduced us to his people. We crossed a dried up river Benue to get to his village."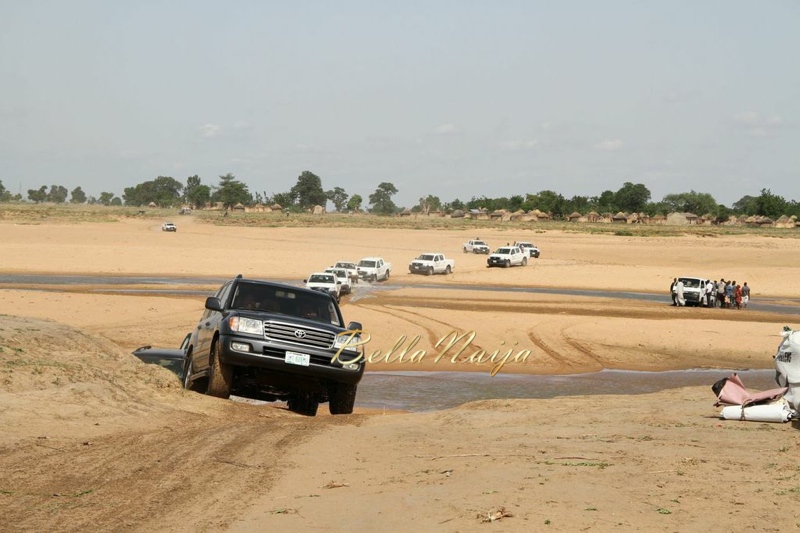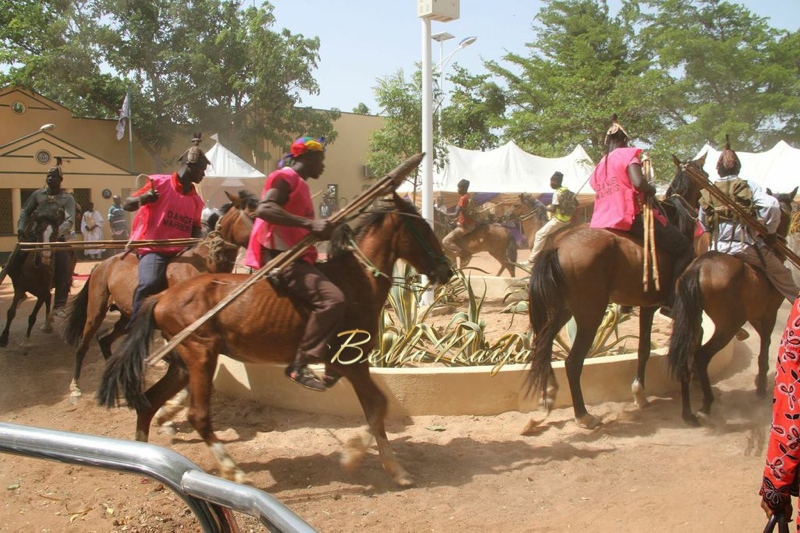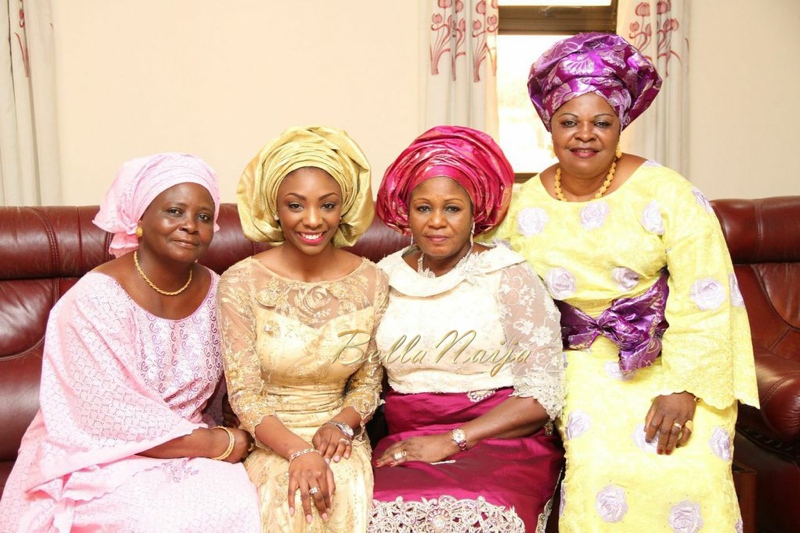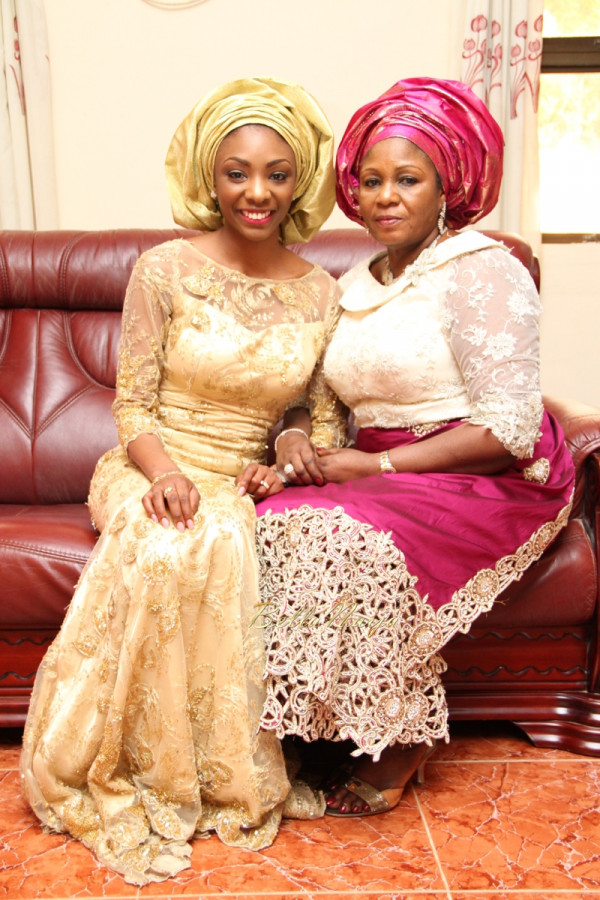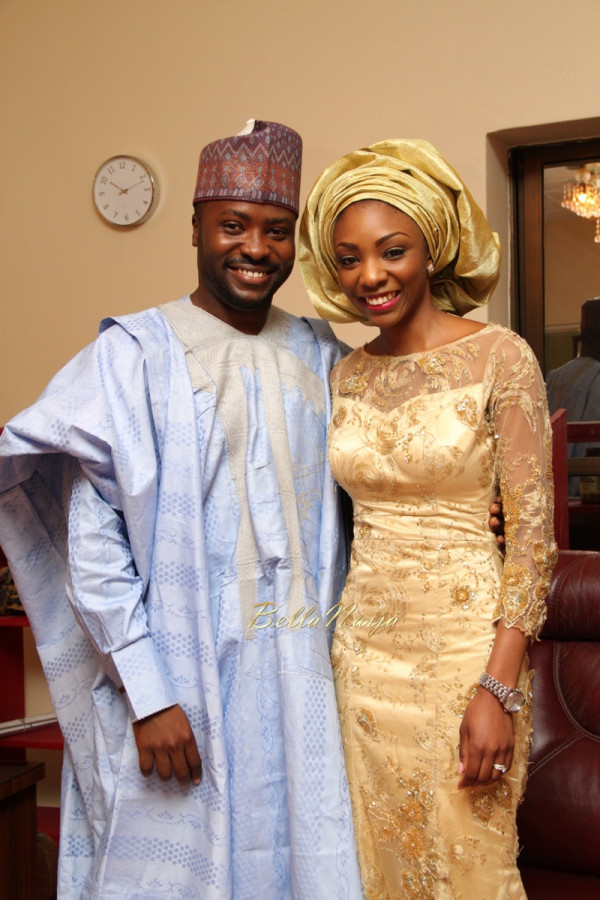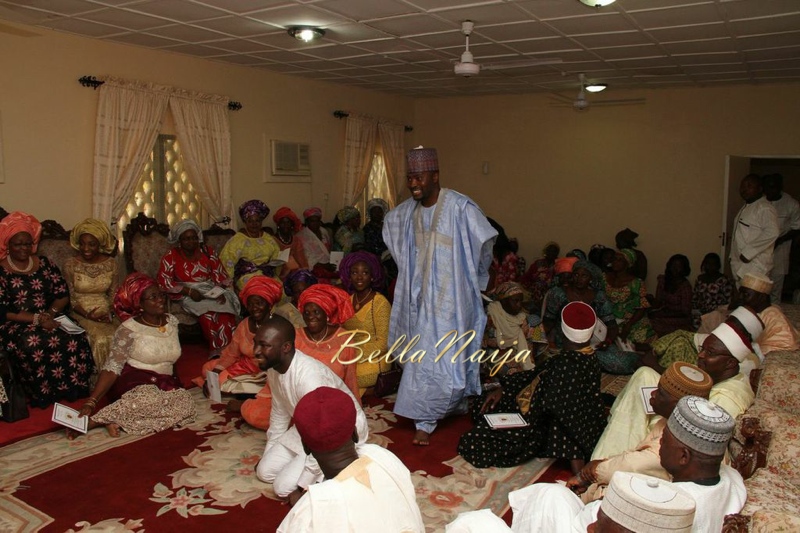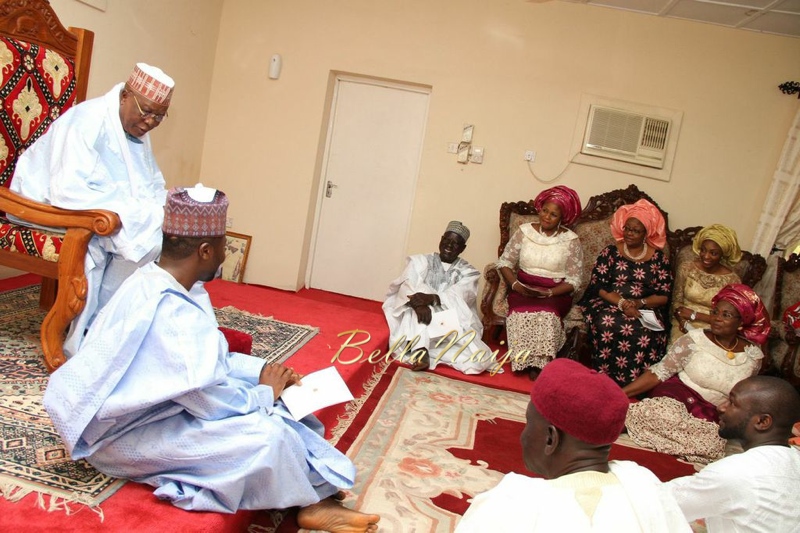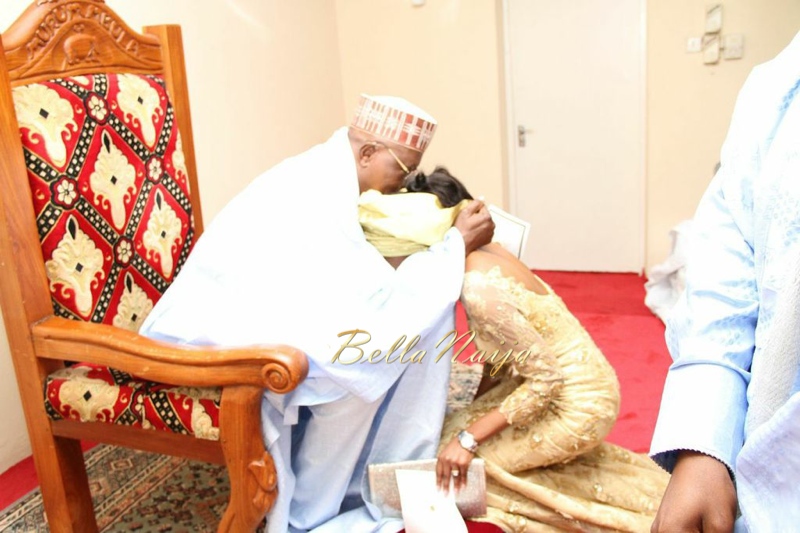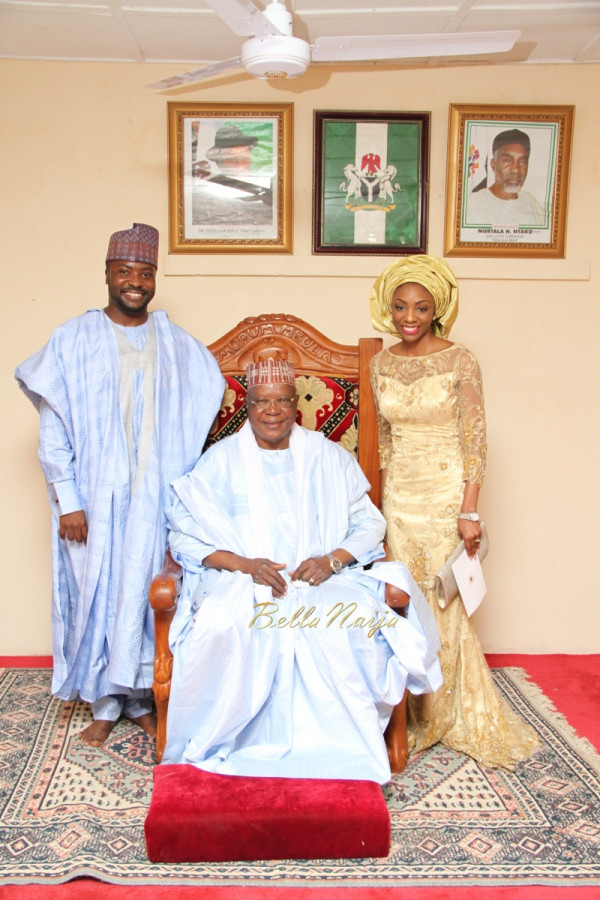 "There was a thanksgiving service at the village church after which we had a series of traditional events at the palace courtyard that signified welcoming me as a bride to the family."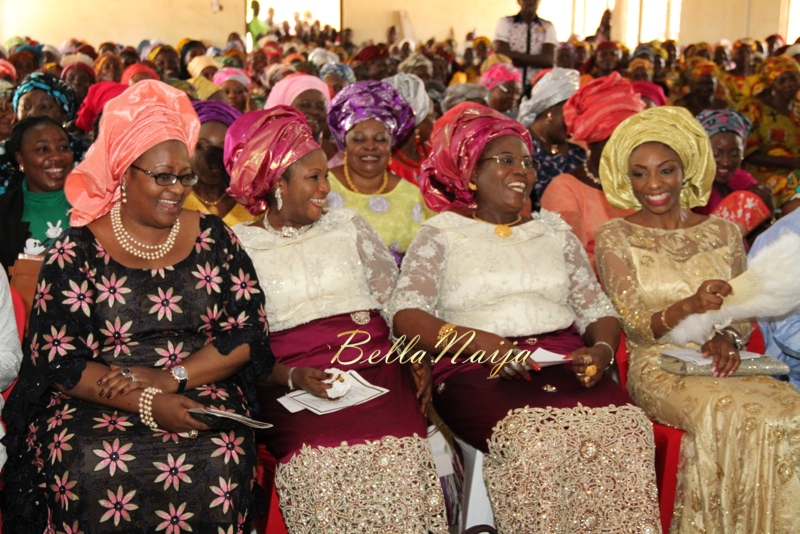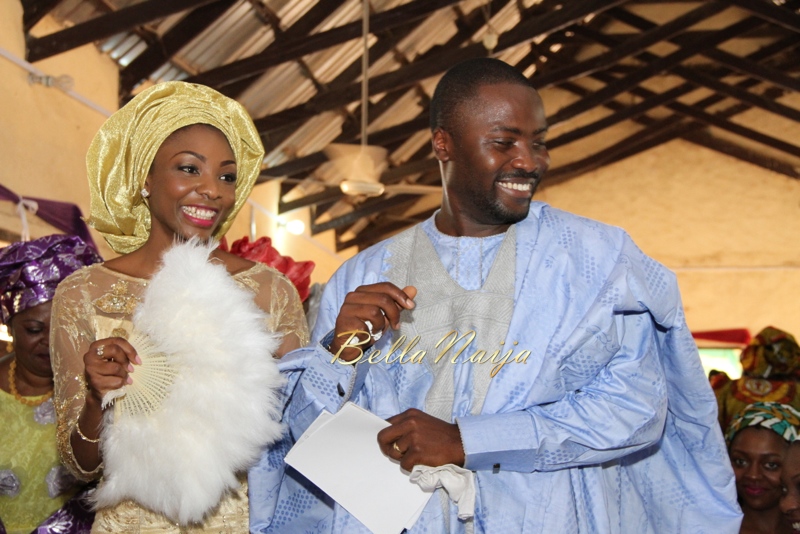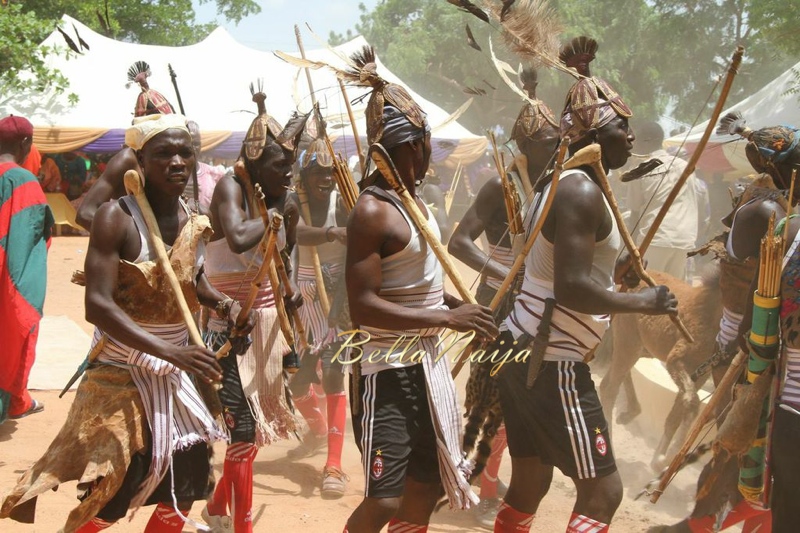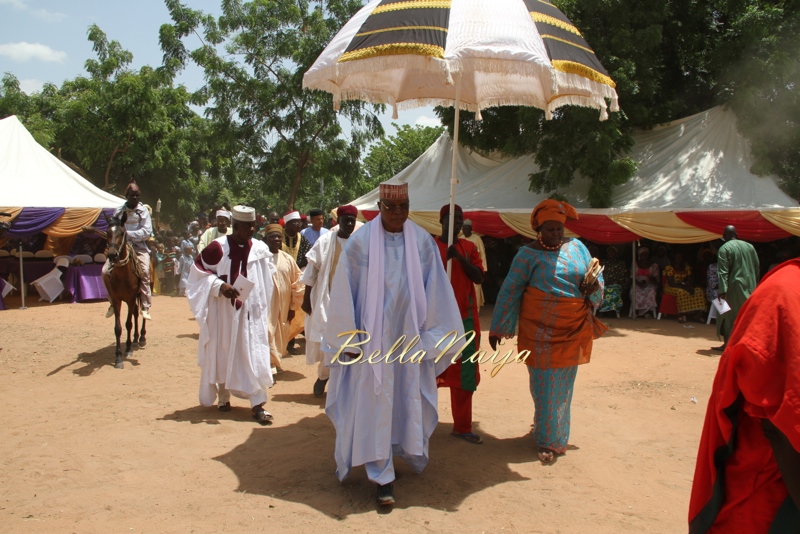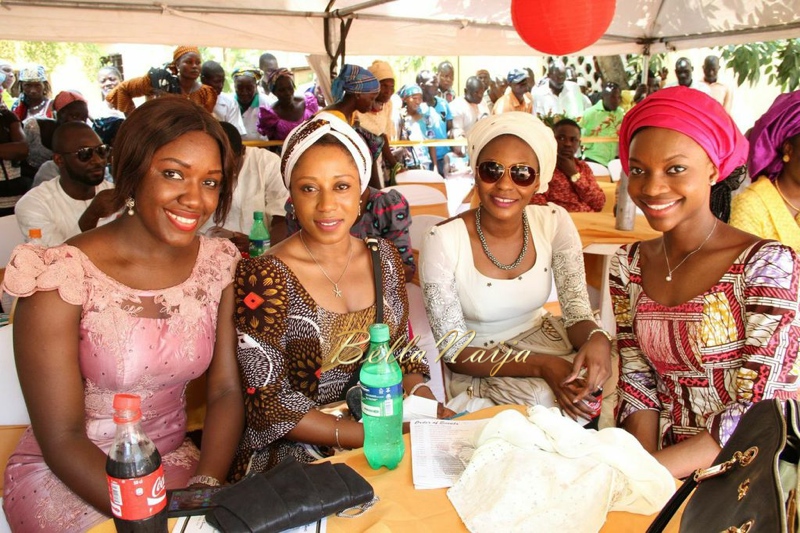 "These included a formal dressing by the grooms father in traditional regal attire as well as presentation of gifts that symbolize marriage in the land."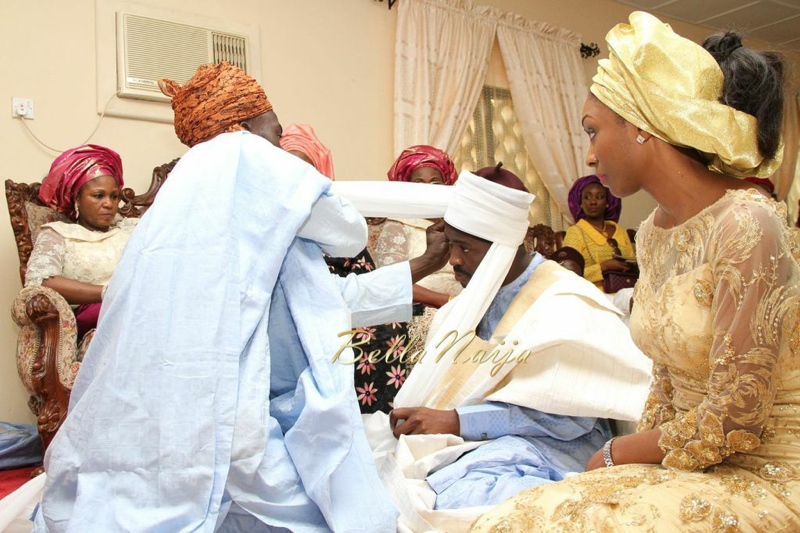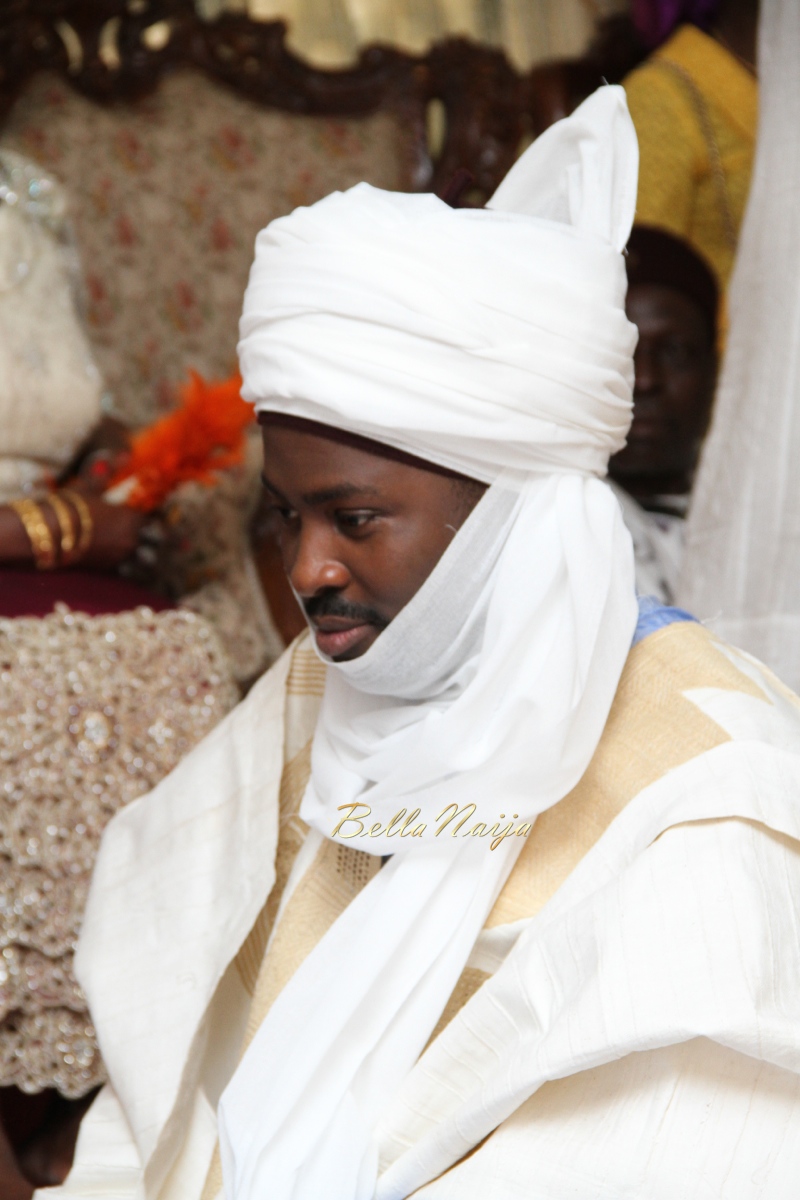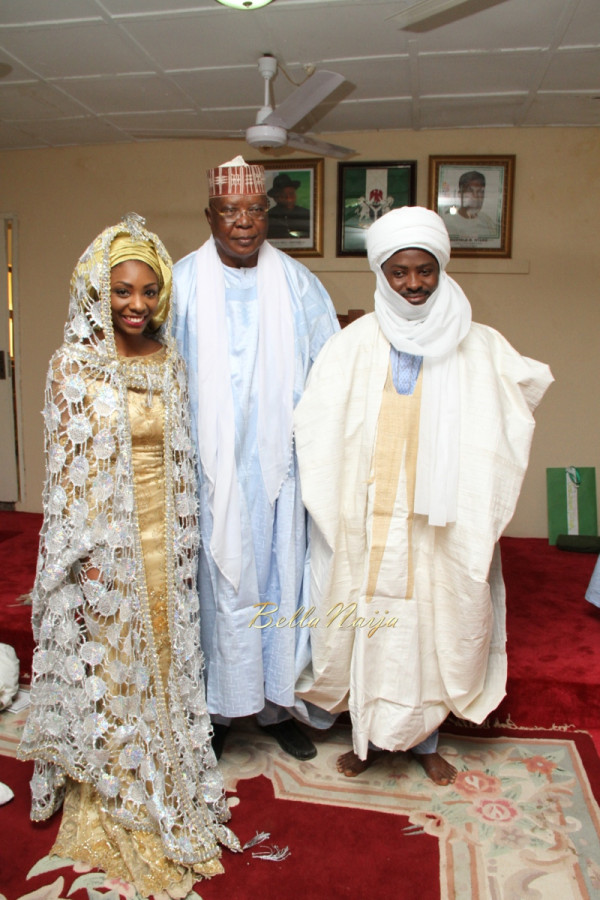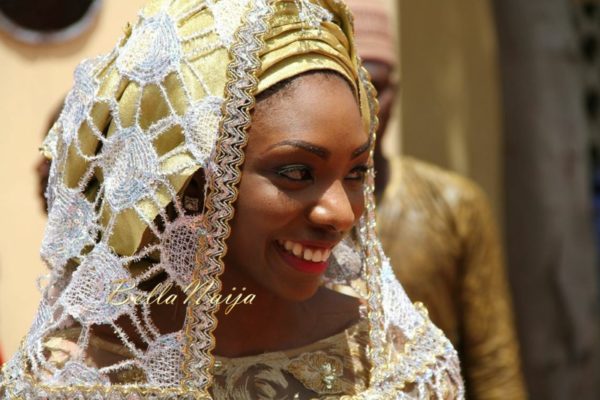 "These include the broom as a prayer for a happy homestead and the calabashes as a blessing of abundance. I was also chaperoned by the grooms aunty who taught me how to dance traditionally as an expression of joy and acceptance."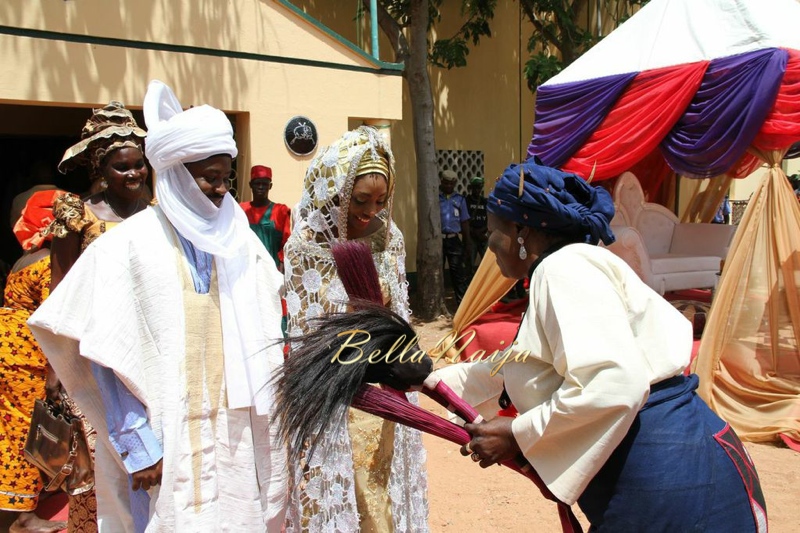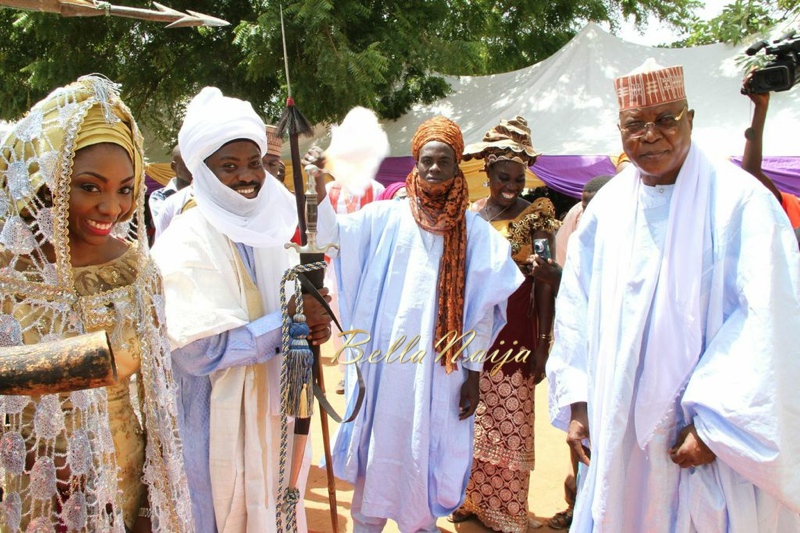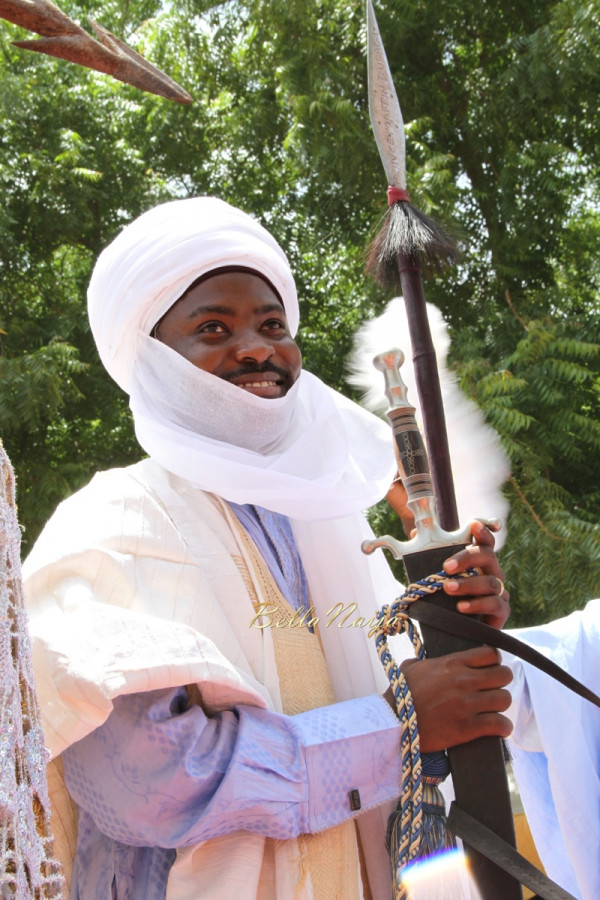 "The Mbula people are a horse riding warrior tribe. So Martin was also presented once more to the people as he rode on a horse."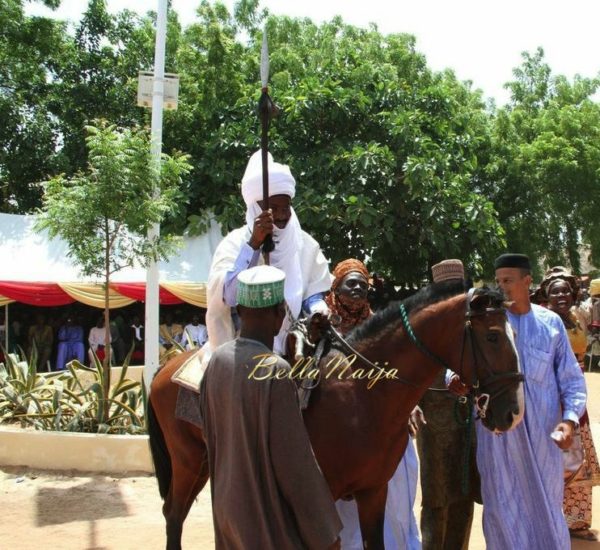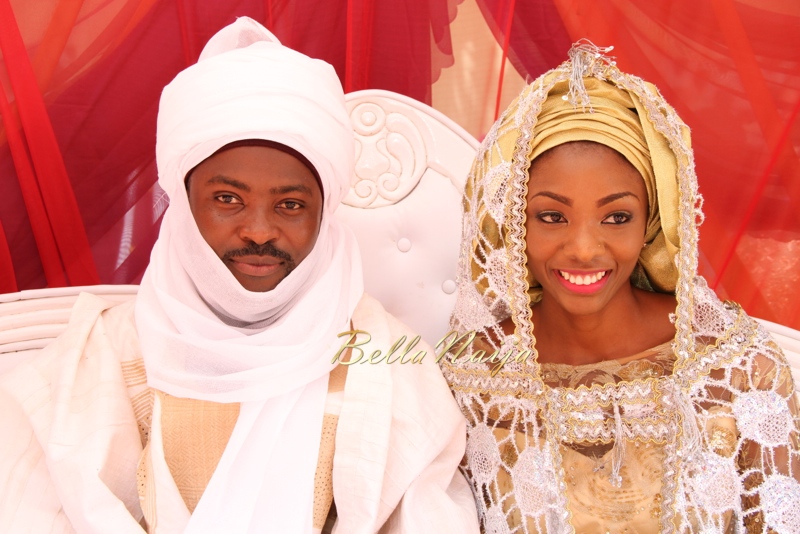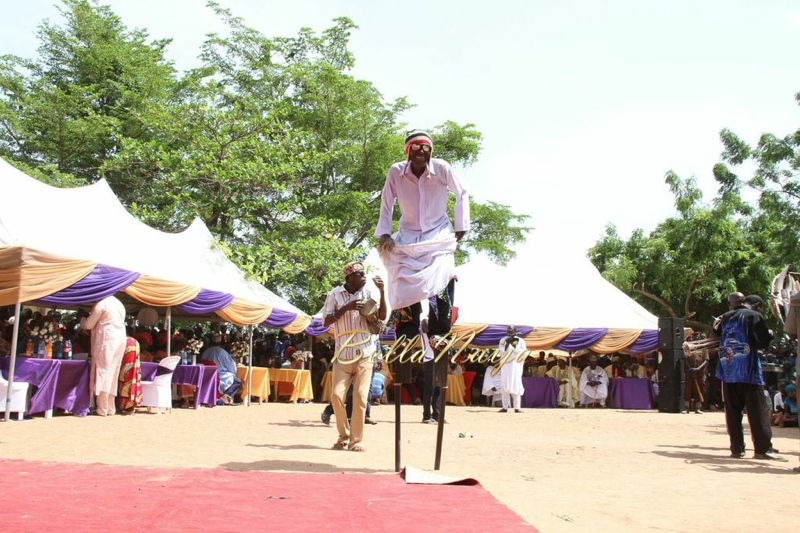 "We were then treated to several traditional dances from the Mbula and Bachama kingdom before making our long way back to Yola town."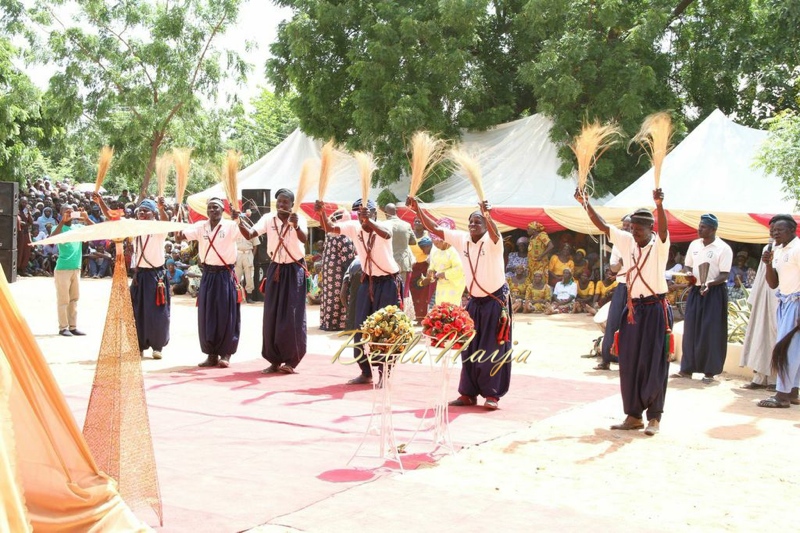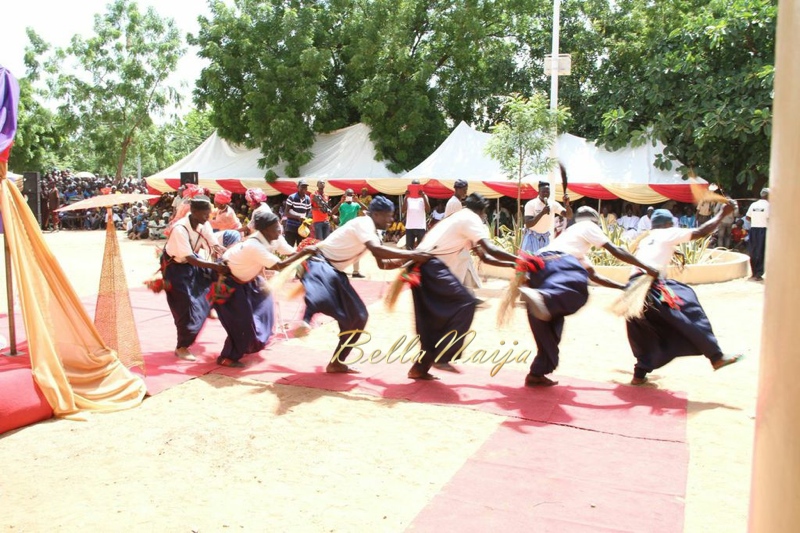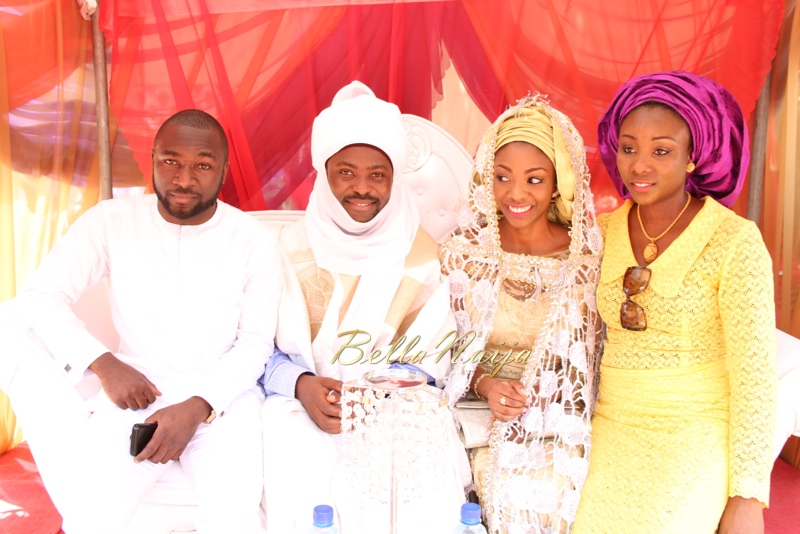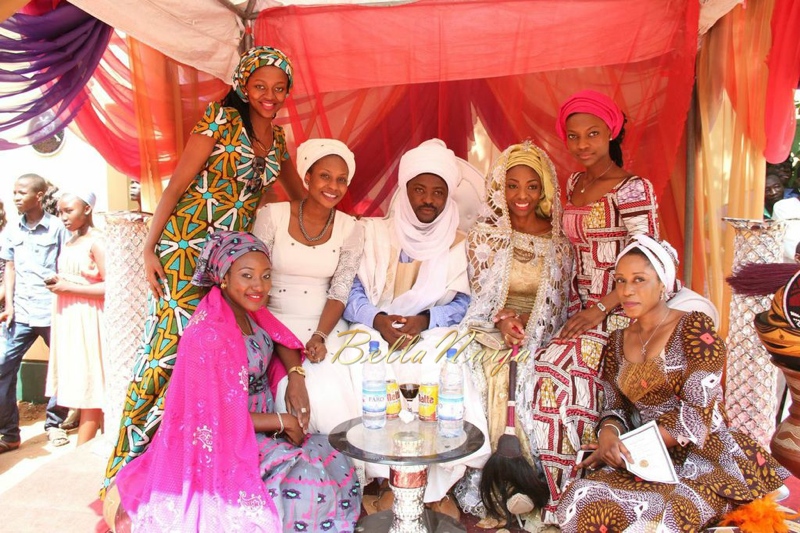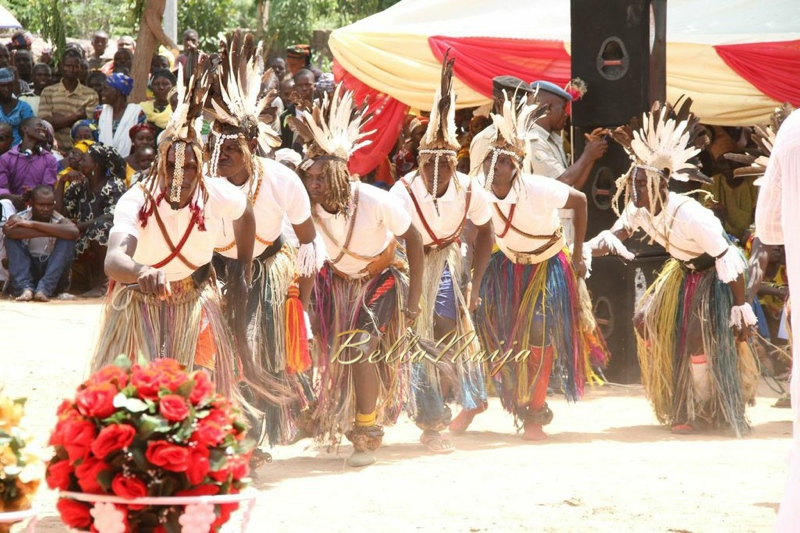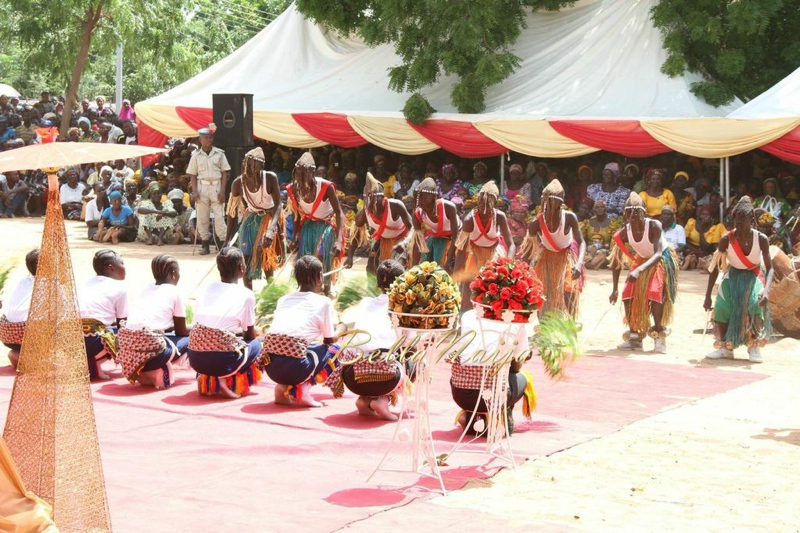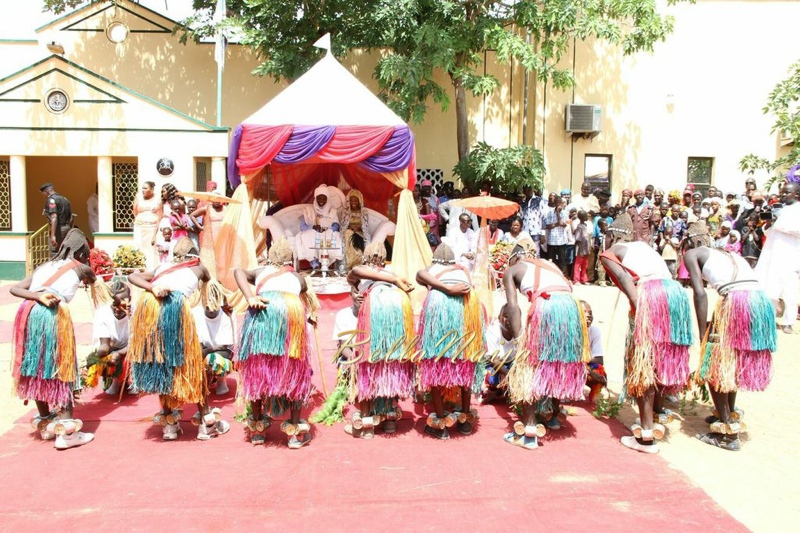 ***
Photography
Pre-Wedding Photos & White Wedding: Alakija Studios | Email: enquiries (at) alakija.com | Instagram.com/AlakijaStudios
Traditional Wedding & Cocktail: Jesse Ochulor Signature Studio | 08078057808
Wedding Info – Venue | Date
White Wedding: Ibeto Hotel Marquee, Apo, Abuja | 24th May 2014
Traditional Homecoming Ceremony: Murum Mbula's Palace courtyard, Borrong, Demsa LG, Adamawa State| 31st May 2014
Wedding Attire
Bride's Wedding Dress: Kosibah | instagram.com/yemikosibah
Bride's Reception Dress: Pronovias
Bridal Makeup for White Wedding/Cocktail: Mamza Beauty | instagram.com/MamzaBeauty
Bridal Hair: Bassey Ninads Salon
Bouquet: Event Designs by Lilly | instagram.com/lillysconcept
Friends' Asoebi: Designer's Muse | instagram.com/designersmuseng
Groom's Suit: Okunoren Twins
Groomsmen Suits: Kola Kuddus | instagram.com/KolaKuddus
Bridesmaids Dresses: Dzyn | instagram.com/dzynbabe
Bride's Traditional Dress: Dzyn | instagram.com/dzynbabe
Bridal Makeup for Traditional Ceremony: Planet Mschera
Vendors
Church Decor: Event Designs by Lilly | instagram.com/lillysconcept
Wedding Planner & Reception Decor: Oaken Events | instagram.com/oakenevent
Wedding Cake: Cakes by Tosan
Food: Kas Catering; Melting Pots
Drinks: Cheche Liquor
Cocktails: Juice Place Abuja
Desserts: Sweet Tooth Desserts
Live Band: Shyne Band Abuja
Invitation Cards: Studio Twenty-four, Toronto
Security: Play Security
MC: Matilda Duncan
DJ: DeeJay El Plaga
Sound: Option A
Wedding Programme: Whitechapel and Partners
Favours: Swish Ideas/Bride