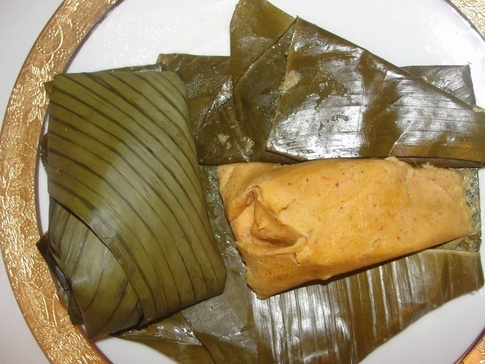 A middle-aged woman in Delta State, who is being accused of witchcraft, allegedly confessed to using her urine as one of the ingredients for "Moi – Moi" (bean cake) which she often sold to her customers, and served her family.
The woman, popularly called "Mama T," hails from Ughelli South local government area of the state, and is well known in her community for her beauty and delicious meals, which she often sold to members of the public Leadership reports.
Her alleged confession occurred after she was almost lynched by an angry mob after a man accused her of plotting to kill him with witchcraft.
According to the man, while he was in the shower one day, a rat almost hit him on his leg. He subsequently picked up a piece of wood and hit the rat. Afterwards, the rat is said to have doubled in size, then turned into a human being, leaving a slipper behind before disappearing.
Alarmed, he reportedly went into town to share his ordeal with fellow residents. Upon reaching Mama T's home, he discovered that she had been surrounded by an angry crowd.
According to eyewitnesses, parts of the woman's body were swollen, and she was wearing a slipper on one foot, which resembled the one left in the man's bathroom.
"Madam, why are you putting on the same slippers, and why is your body swollen?" asked the man. And she replied, "I had an accident yesterday where I sustained some injuries and lost one of my slippers."
The man reportedly showed the crowd the other slipper that the alleged rat-turned-woman left in his shower. After seeing the purported evidence, the mob reportedly gave her a severe beating.
It was while being tortured that she allegedly confessed to various heinous acts, including using urine to cook moi-moi as directed by her coven.
Photo Credit: www.quora.com/9jaFoodie *photo is for illustrative purposes only*