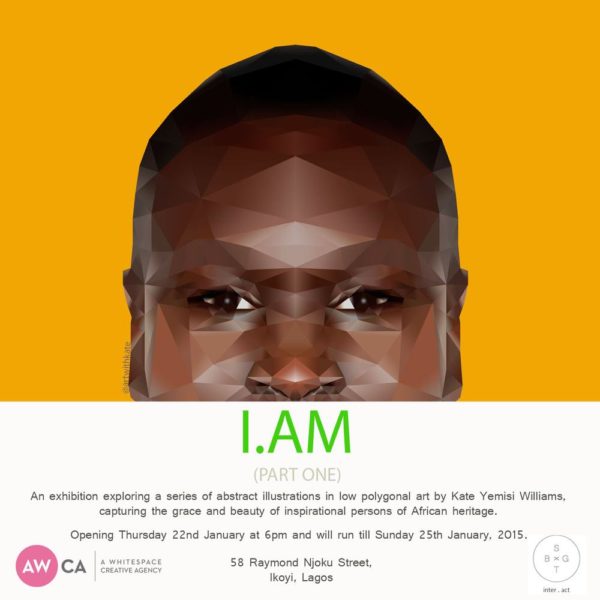 The first solo exhibition by Kate Yemisi Williams is opening on Thursday 22nd January at 6pm till Sunday 25th January, 2015 at A Whitespace Lagos.
It will explore a series of abstract illustrations capturing the grace and beauty of inspirational persons of African heritage.
Giveaway!
Kate will be giving one lucky art fan one of her artworks from the exhibition. All you have to do is answer the question and guess who the inspirational person is and in 30 characters explain why they inspire you.
Question: "Music.Soul.Folk.Jazz.PopStar.Natural.African.Woman.I.AM?"
How To Enter
Email your entries with your full name, address and contact number to [email protected]
You can also upload and post your text on Instagram using the hashtags (#artwithkate AND #iamexhibition) and tag @artwithkate
On the opening day of the exhibition, a winner will be announced and the artwork of the inspirational person will be revealed online.
Good luck!
You can follow her on Instagram @artwithkate for more updates on the exhibition and artworks.
________________________________________________________________________
Sponsored Content