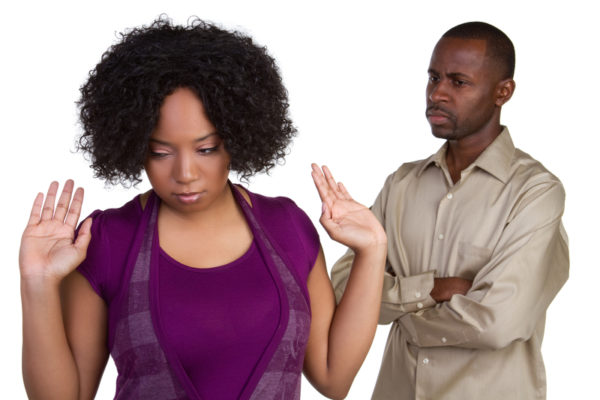 A Lagos Island Customary Court on Monday dissolved a 25-year-old marriage between a clearing and forwarding agent Remi Ujagbor and his interior decorator wife Gladys Ujagbor.
NAN reports that the matter first came up for mention before the court on Sept. 16, 2014.
Remi had instituted the divorce suit on the union contracted in 1990 over allegations that his wife had been involving herself in domestic violence, unfriendliness and lack of peace with him.
The President of the court, Chief J.O. Ogunmola, in his judgment, granted the couple, blessed with three children, divorce, warning them to refrain from harassing and molesting each other. He ordered that the petitioner should pay N5, 000 to the respondent for the monthly upkeep of one of their children who is underage.
He also said that Remi should also provide other financial assistance to the two other children.
"The children should also remain with their mother as agreed by both parties," he ruled.
Earlier, Remi also told the court that Gladys, besides being unfriendly toward him was always fighting him. He told the court that he was fed up with the union and pleaded with the court to dissolve the marriage, based on what he called "irreconcilable differences".
"I moved out of our matrimonial home because my wife is a trouble-maker and all this boils down to the fact that I could not meet up with her monetary demands," he said.
However, Gladys, in her testimony, alleged that the petitioner was physically abusive toward her, adding that she had been better off without her husband since he had parked out of their matrimonial home. She alleged that all efforts by her in-laws and her family to reconcile them proved futile hence she pleaded with the court to dissolve the union.
"All what my husband said are lies, hell was let loose when I lost my job as a banker and I could not meet his financial needs. I regret marrying [him] because I have never enjoyed my marriage from the inception. He simply married me because I was a banker so that he could collect money from me to finance his business but since I lost my job and nothing was forthcoming, he turned me into a punching bag."
She also alleged that the petitioner had threatened her on several occasions with cutlass and had since stopped providing financial assistance to their three children.
"I have gotten a job as an interior decorator and I'm doing perfectly well without him so I'm urging this court to dissolve our union without further delay," Gladys pleaded.
Photo Credit: Jason Stitt | Dreamstime.com