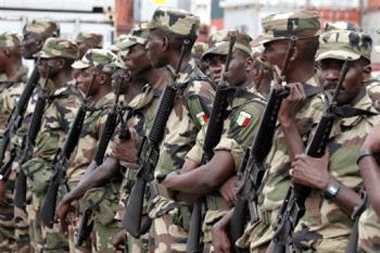 Yaoundé (NAN) – Earlier today it was reported that an attack by Boko Haram in Cameroon had resulted in a kidnapping of over 60 people – mostly women and children – and now the number of captives has gone up to 80, with Cameroon's Ministry of Defence spokesman stating that the army has freed 24 people.
Col. Didier Badjeck stated that 'the Cameroon army was able to free about 24 hostages taken yesterday by Boko Haram in the far north. They were freed as defence forces pursued the attackers who were heading back to Nigeria'
Col. Badjeck went further to say that the kidnapping, which occurred in the north of Cameroon on Sunday around the village of Mabass, was one of the largest abductions on Cameroonian soil.