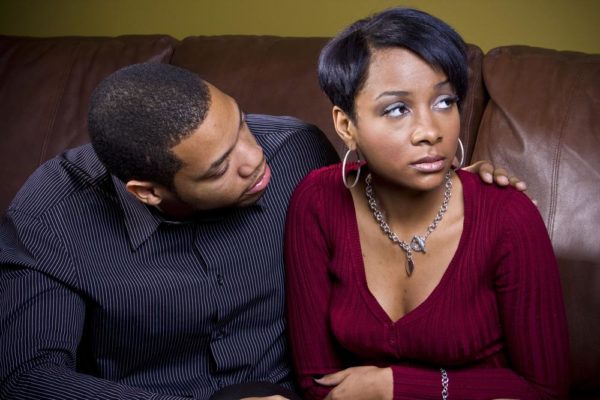 An Igando Customary Court in Lagos on Thursday dissolved a six-year-old marriage over heavy drinking and adultery.
The President of the court, Rasak Adeyeri, said that all efforts to reconcile Samuel Ajibode, a businessman and his wife Rebecca had proved futile.
He said the court had no option than to dissolve the union for them to go their separate ways.
"Both parties are no longer husband and wife, they are free to go their separate ways," Adeyeri ruled.
The Petitioner, Ajibode, 53, had filed a suit seeking the dissolution of the marriage over wife's infidelity and excessive alcoholic consumption.
He told the court that his wife was a slut, who was in the habit of cheating him.
"My wife is having affair with many men, I saw her enter into a house with a man hugging and kissing.
"But, she is now accusing and fighting my first son for telling me that she is dating the man,'' he stated.
Ajibode described Rebecca as a drunkard, saying that she often gave their son alcohol to drink and both would start misbehaving after.
He accused Rebecca of always maltreating her step children.
"Rebecca detests her step children, she does not give them food and she once poured hot water on my first son and also beat my second son to stupor."
He said that Rebecca was a troublesome woman and that due to this, "I had to leave the house for her and moved to my brother's house''.
The petitioner said that Rebecca also colluded with his tenant, a herbalist, to sell his house.
"That day, I saw three people in my compound inspecting the environment. I accosted them and asked them what they were doing in my compound.
"One of them said he came to show his brothers the house he wanted to buy from my wife and my tenant," he said.
He begged the court to dissolve the marriage as he was no longer interested and that he had fallen out of love.
Rebecca, 33, a food vendor, denied the allegations but accused her husband of infidelity.
"My husband was the one cheating me, I once heard his conversation with the lady he impregnated that he would send money for her ante-natal.''
She explained that Samuel had tried many times to sleep with his own daughter and that she was always the hindrance.
Rebecca said further that Samuel usually did not drop enough money for feeding and that was why she did not give her step-children food.
The mother of three, however, begged the court to save the marriage because she was still in love.
Photo Credit: Dreamstime.com