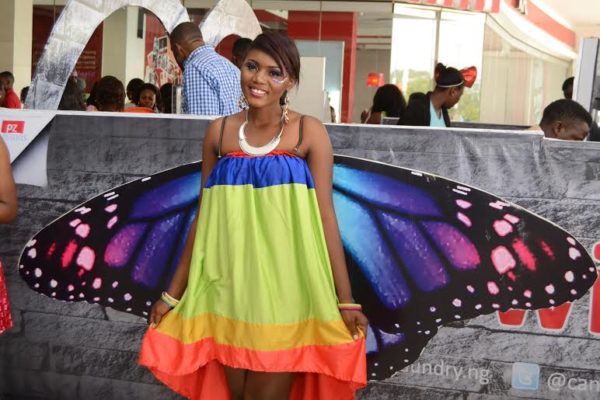 PZ Cussons' Canoe detergent recently started a regional consumer engagement campaign tagged the "Alive with Colour" campaign to promote the unique nature of the Canoe detergent brand and how it performs in cleaning clothes.
The campaign was launched at Ikeja City Mall, Lagos with members of staff and more. Speaking at the event, Roy C. Ekekwe (Head of Fabric & Care PZ Cussons Africa), emphasized that the purpose of the Canoe detergent brand is to enable the Nigerian and African consumers live a colourful life. "The brand is always there to help resolve the constant tension our consumers have to deal with each time they wash and clean their colored fabrics".
Speaking also at the activation, Gloria Jacobs (Brand Manager, Canoe Detergent) explained further that colours are at the heart of what Canoe stands for. According to her, "the brand enjoys quality advantage over other competing brands in the market being the only Nigerian colour care detergent, specially formulated to clean and care for coloured clothes. Its mild formulation, with soap flakes and aloe vera tipping makes this possible. Steadily canoe detergent has enjoyed dramatic patronage from consumers and trade alike" she explained.
On the regional campaign in Lagos, Abeokuta and Ibadan, she noted that the essence is to create awareness for the Canoe detergent brand and to bring the brand's message closer to the people. "Consumers do not need to look too far for a reliable detergent that will help to preserve the colours and quality of their coloured clothing" she said.
She encouraged consumers to follow the campaign activities by visiting its social online pages on Facebook, Twitter and Instagram.
______________________________________
Sponsored Content