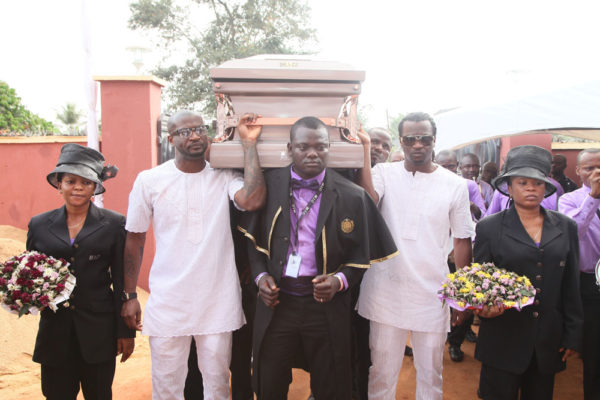 This morning we brought you the first photos from the funeral ceremony of PSquare's father, Chief Moses Okoye (click here if you missed it).
They buried their father, who passed away in November, at his hometown in Ifitedunu, Anambra State.
They started the weekend with s Service of Songs on Thursday after which Peter and Paul paid a courtesy visit to the monarch of the village.
On Friday there was a burial mass at St. Gabriel Catholic Church, Ifitedunu.