The newest issue of Motherhood In-Style magazine is covered by adorable children that the magazine has profiled as 'star kids' who are child prodigies and super achievers.
According to the magazine, research has proven that discovering and facilitating children's skills and talents from as early as possible, especially from the first 5 years, contributes remarkably to grooming their overall personality, performance in academic and extra-curricular activities during the school years as well as creating room for valid future aspirations.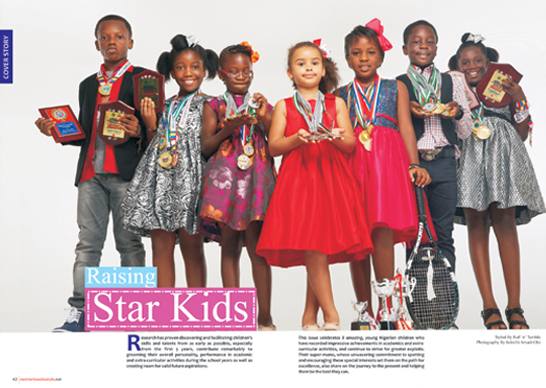 Read all about it as well as inspiring stories of young achievers in Motherhood In-Style's new issue and get lots of tips on grooming your child's skills.
This issue also promises lots of other engaging features on parenting, marriage, health and more.