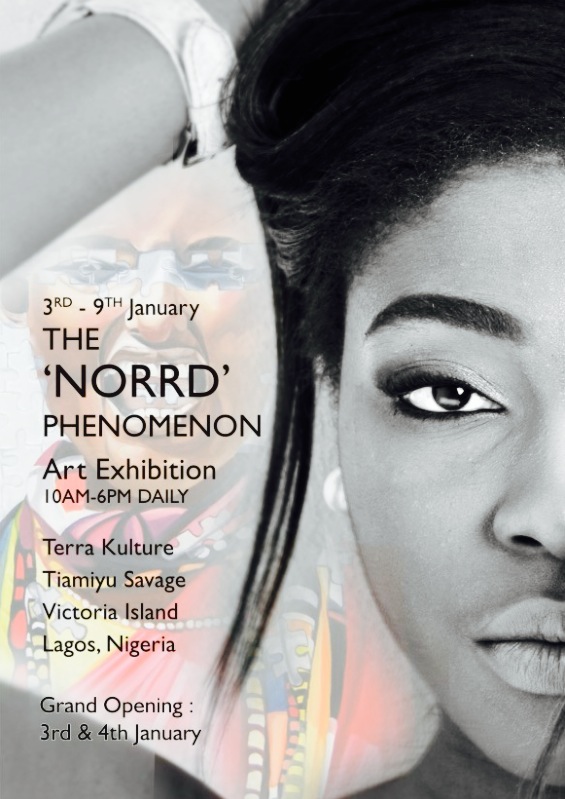 Nissi Ogulu is a 20 year old 2nd year student of mechanical engineering at the University of Warwick, UK.
Art runs in the family as her grandfather is a veteran broadcaster and award winning music critic, her older brother is A list musical artiste Burna Boy. In addition to art, Nissi plays several musical instruments and sings afro jazz, creativity does indeed run in her genes.
The works displayed are that of an artist who one would consider, an old soul. Be it a painting of a "Massai Warrior from East Africa" or an abstract piece which serves as a reflection of the current times, one thing is certain. Norrd has the look of art which can be termed contemporary, but yet nostalgic in the same space.
"There is never a defined demographic in mind during the creative process of my work, everyone is welcome to have a look." – Norrd
So whether you're a banker or a trader, a doctor or a plumber, you're invited to come view and buy the works of Norrd on display from the 3rd to the 9th of January at Terra Kulture, Victoria Island.
See you there!
This event is in collaboration with New Reliable Innovation.
_________________________________________________________
Sponsored Content