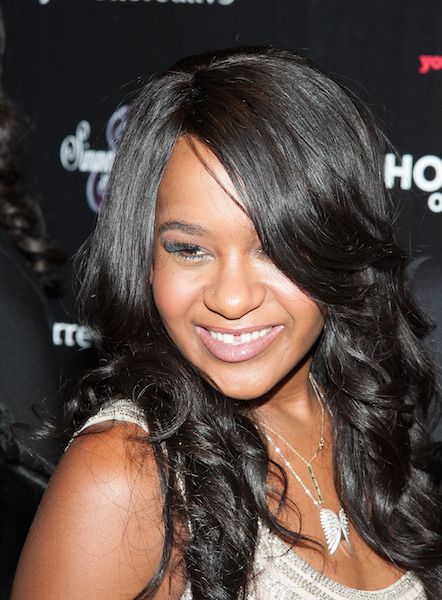 History almost repeated itself in an incredibly tragic way as Whitney Houston's daughter was found unconscious in a bathtub. Thankfully she is alive and currently receiving treatment.
Bobbi Kristina Brown was found unresponsive in a bathtub in her Georgia home Saturday before being rushed to the hospital, police said. Brown's husband, Nick Gordon, and a friend found her in the tub before 10:20 a.m. and started CPR, said Roswell police spokeswoman Officer Lisa Holland. Police and rescue personnel arrived at the subdivision, north of Atlanta, and performed life-saving measures before Brown, 21, was brought alive and breathing to the nearby North Fulton Hospital.
Hope Bobbi gets well soon and this helps her turn her life around.
Photo Credit: Dave Kotinsky | Getty Images Entertainment