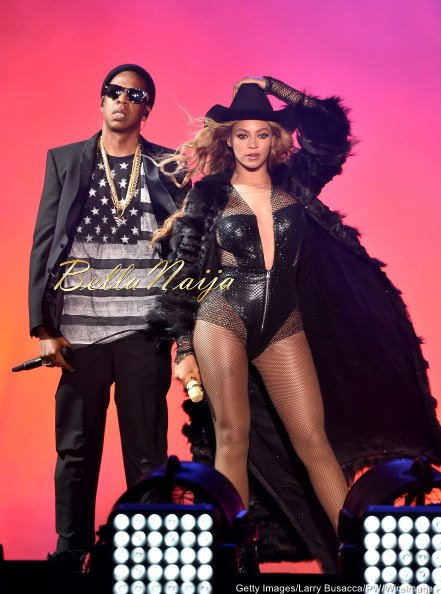 Whenever you think of #RelationshipGoals which couple do you think of?
According to Time Magazine, Jay Z and Beyoncé are one of the top 5 inspiring celebrity couples of all time and they even landed the magazine's number one spot.
Katharine Hepburn and Spencer Tracy (who never married), Joanne Woodward and Paul Newman, Rita Wilson and Tom Hanks, Meryl Streep and Don Gummer as well as Beyoncé and Jay Z are the five couples on the list.
For Queen Bey and Jay, Time Magazine says 'The pair are openly supportive of one another's endeavors, including a joint tour last year and reported joint album coming soon. Whatever happens with that record, there's a long history of the pair publicly declaring both affection and awe for one another; Beyoncé's self-titled album, in particular, is a full-length tribute to the power of monogamous love.'
Read up the full feature here.
Photo Credit: Getty Images/