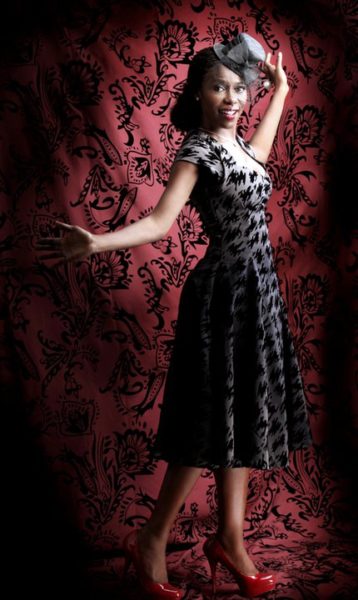 Right at the beginning of 2015, ThisDay columnist Azuka Ogujiuba went in on Toke Makinwa's hosting skills at the Headies.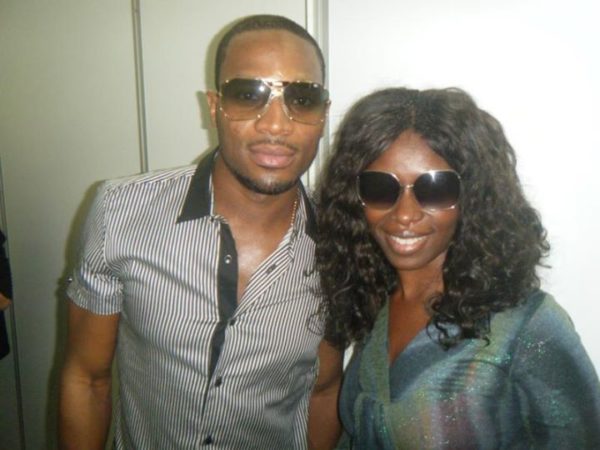 In an article published today, she talked about D'banj's humble beginnings, ascent to fame, his alleged debts, and how she thinks he should have handled his 10th anniversary celebration.
"Anyway, l think D'banj should have celebrated his 10th anniversary on stage by giving back to the music community and to the country whose fans made him. He should have had a black tie event. Where family, close friends and not ass lickers (that is if he still has close friends),the big wigs in their Nigeria entertainment industry, his contemporaries, young and old will come on stage and tell the world how he has inspired their career, sing any of his hit songs or sing a tribute song specially composed for him. D'banj loves everything America, so by now he should have seen how BET organizes such events for their big stars or legends and not spend hard earned money bringing Amber Rose, who is no nowhere near a role model but a glorified stripper who felt too big to twerk but ordered her 'assistant' like Dominic to twerk for sponsors like Diamond Bank and made his guests look stupid because everybody who came wanted to see Amber Rose twerk. Two lies D'banj told was that Amber will host his show, she never did, for the host of the show was Jimmie of Beat FM, and she also did not twerk like the impression D'banj gave.

D'banj should have played the role of a god-father by inviting budding artistes like Runtown, Kiss Daniel, Korede Bello, Reekado Banks, Dija (l call them the Mavin babies that is if Don Jazzy will release them though) Brain, Skales, B-Red, Lil Kesh and Teckno. The list goes on. These chaps would come and rivet all on how D'banj has inspired their careers. And if he wants a big star to host his event, we have Genevieve Nnaji, Rita Dominic, Funke Akindele, Kate Henshaw or Omotola Jolade-Ekeinde who are people's delight any day. They will be supported by my new favorite anchor man, Jimmie, he will soon be my "man crush" after Phyno, we would have had a beautiful and memorable night; biko.

He would have promised an unknown artist a record label deal in his newly formed Bangalee family; though we are yet to hear any singles from the ones on board.

Does D'banj have an inferiority complex problem even as big as he is in Africa? Why does he think being in American will put him a better and a bigger platform? Why doesn't he think of ruling Africa and let the likes of Kanye West, that he was one time chasing around, Jay Z, John Legend and Common search for him? Why does he think these American stars are better than him? Now he has brought in Amber Rose, only God knows how much she got paid just for seven minutes on stage, to do what now? This is exactly what Darey Art Alade did too with Kim Kadashian. What is wrong with all these dudes? Meanwhile, ex- presidents like Bill Clinton will visit and give lectures. They will stay till the end of the events and the shallow and empty ones just spend three to seven minutes on stage doing nothing yet they are heavily paid. D'banj and co please give back to your society who made you and stop wasting money on these American stars who don't give a hoot about you. Now when Kim Kadarshian was getting married to Kanye in Paris, did she remember that Darey Art-Alade paid her so much money to be at his show? Did she send him an invite? And what about Kanye West did he remember to send D'banj an invite for his wedding? Nigerian artistes should please stop worshipping these guys and build their brands. Nigerian artistes are so big and talented, maybe the best after American artistes in the world. And that's why l like P-Square. Can't D'banj take a simple cue from his contemporaries like P-Square and 2baba, Flavor and Jay Martins who are making cool millions all over Africa? I heard with all the money he has made all through his career he is still living in a rented property like me, while P-Square, 2face even the Dr Sid (whom he kept accusing broke Mo'hits up) is happily settled in his career, marriage and has moved to his personal house. I am still not married so l have no moral ground to question why he is still single. When D'banj is sober he should ask himself what was the significance of bringing Amber Rose to Nigeria? l think among all the celebrated women he dated, he lost a good woman in Jennifer Obayuwana, a kind hearted hardworking and supportive woman. I am sure he secretly regrets losing the newly engaged Jennifer, a smart guy called Peter has taken over that jewel. Who knows? Jennifer may be secretly thanking God the affair ended."
Read the entire article on ThisDay.