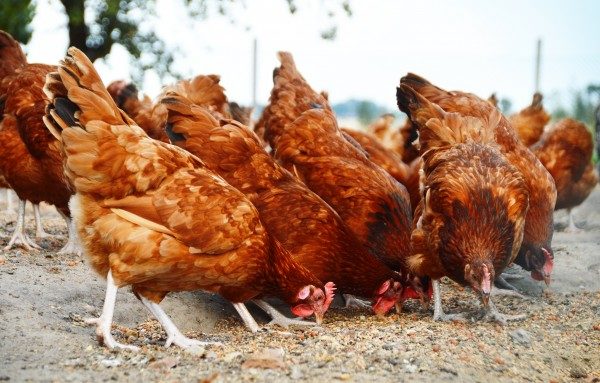 The Plateau government on Wednesday confirmed the outbreak of Avian Influenza, saying that it had destroyed seven poultry farms affected by the bird flu in the state.
Doris Bitrus, Chief Veterinary Officer in Plateau, disclosed this in an interview with the News Agency of Nigeria (NAN) in Jos.
"Seven poultry farms have been destroyed and more than 20,000 birds killed following the outbreak of the dreaded diseases,'' she said.
She said that the State's Ministry of Agriculture had taken measures to contain the disease, saying that other affected poultry farms had been depopulated and disinfected.
"We have also ensured that that the carcasses and wastes are adequately disposed off,'' she added.
Bitrus advised poultry owners and live bird marketers to step up bio-security and hygiene measures within and around their farms and markets.
She also advised members of the poultry association against the sale, slaughter and consumption of sick and dead birds.
The Veterinary Officer urged poultry farmers to register their farms with the Inspectorate Division of the Veterinary Services Department of the Agriculture Ministry.
Ayuba Musa, Desk Officer, Avian Influenza, Ministry of Agriculture, who also confirmed the outbreak of the disease, told NAN that measures had been taken to reduce the spread of the disease
According to him, the state government is creating awareness among farmers and consumers on the virus.
"We are conducting surveillance; we have been inspecting farms that we suspect could host the disease and have collected many samples and taken them to the laboratory.
"If the tests show that they are positive, we will go in to depopulate, decontaminate and disinfect such farms.
"We also quarantine such farms to avoid movement of products in or out of such farms,'' he said.
He urged farmers not to panic and advised them to control the movement of persons into their farms to prevent spreading the virus.
Ezekiel Pam, Permanent Secretary, Ministry of Environment, also told NAN that the ministry had necessary equipment to evacuate dead birds and other materials, if directed by the government.
Pam stated that the ministry had adequate facilities to disinfect materials used in poultry farms to ensure that the avian flu did not spread to humans.
John Dasar, Chairman, Poultry Association of Nigeria (PAN), Plateau chapter, in his reaction, thanked government for swiftly stepping in to check the spread of the disease in the state.
The chairman said that PAN was collaborating with government to achieve "wonderful results,'' and expressed gratitude to stakeholders for their cooperation to contain the disease.
Photo Credit: Dreamstime.com