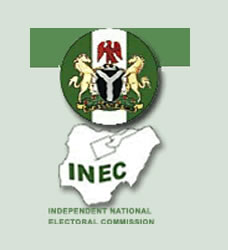 The Independent National Electoral Commission (INEC) on Thursday said the introduction of the computerised card reader machine would enhance free, fair and credible conduct of the forthcoming general elections.
The Resident Electoral Commissioner in Benue, Istifanus Defwang, said this in Makurdi during a courtesy call on Governor Gabriel Suswam.
Defang said the machine was capable of detecting double voting, including voting by proxy.
He said with the extension of time for the collection of Permanent Voter Cards, more people would collect them.
He said INEC was ready to conduct credible polls with its current level of preparedness, especially with the latest technological devices in detecting some of the electoral malpractices.
"INEC has the capacity to conduct a free,fair and credible elections. The new card reader machine will go a long way in fishing out people who are ready to commit fraud during the exercise."
He appealed to the state government to educate the populace to collect their cards.
The commissioner warned against collection of the cards by proxy and advised registered voters to go to their polling units to collect the cards.
Responding, Suswam assured INEC that the state government would provide a level playing ground for the polls.
He called on the commission to carry out more enlightenment on the new voting system for better understanding, especially in rural areas.