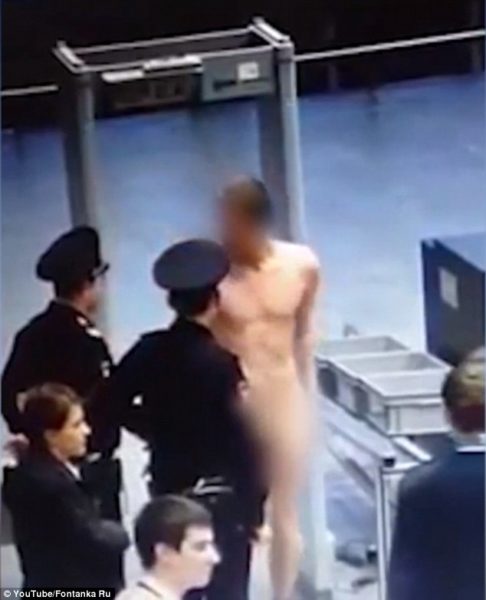 Going through airport security screening during international travel can be a bit tiresome sometimes.
The process of removing belts, jackets, shoes, watches, etc, and the additional pat-down by security personnel is an experience that is far from exciting.
One traveler in Russia was so frustrated with the process that he took off all his clothes while going through security screening at Pulkovo Airport, Daily Mail reports.

Airport workers watched with a mixture of amusement and shock, as the incident unfolded.
As he walked through the metal detectors, the man asked security personnel if they would still like to do the mandatory pat-down.
And of course, their response was NO!
Watch the video of the incident:
Photo/Video Credit: Daily Mail