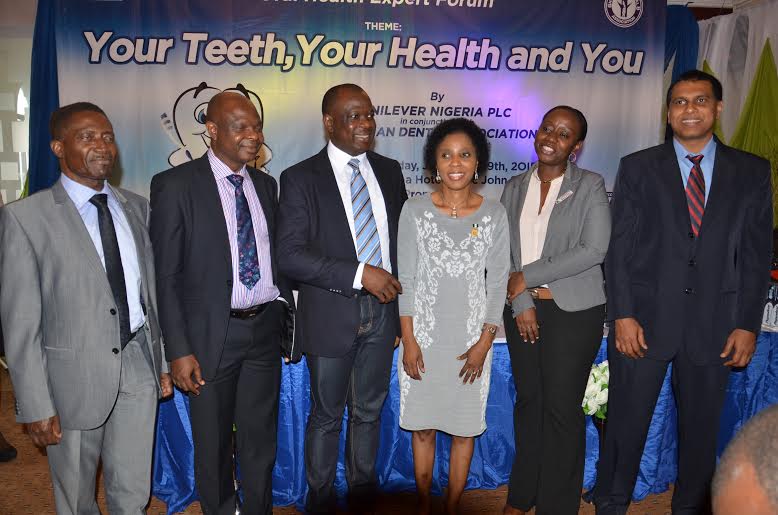 According to Dr. Oyinkan Sofola, "Nigeria is doing worse than global average on early childhood untreated tooth decay". She said this at the Oral Health Expert Forum organised by Unilever Nigeria in conjunction with the Nigerian Dental Association in Lagos.
At the forum it was discussed that while Nigeria lacks sufficient data on its state of oral health, more worrisome is that teeth problems are not reported until they have developed so massively that surgery becomes so difficult if not impossible. For instance, while dental caries (tooth decay) which experts said to be between 6 to 23 per cent among Nigerians, 90 per cent of the patients are untreated resulting to pain and tooth loss.
According to Dr Oyinkan Sofola (Consultant, Community Dentist, Preventive Dentistry Department, Lagos University Teaching Hospital), who was among the panelists at the event, oral health is a component of overall wellbeing and should not be thought of as being separate from the health of the rest of the body, adding that a person is not well systemically if he is not well orally.
She said, "Compared to other developed countries, the prevalence of dental caries in the country could be said to be low. It is between 13.9 to 28 percent, but the last national oral health count we had in Nigeria was done 20 years ago, so there is a need to update the data on our dental profile".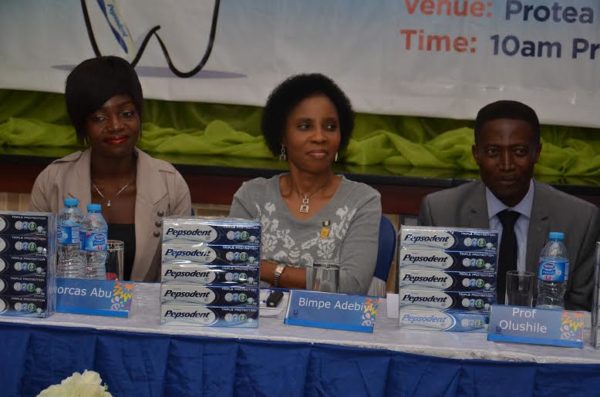 "However, the concern for us is that the majority of the caries are untreated. While we have low caries prevalence in Nigeria as compared to other countries, most are untreated resulting ultimately in pain and tooth loss. We have a prevalence of about 90% untreated caries".
"More importantly is the early childhood caries. We tend to see caries in children. We have a prevalence of 6.5 to 22.5 percent. Over 95.6 per cent of early childhood caries is untreated. On the global average, we have a global prevalence of 35% of untreated caries. Nigeria is doing much worse than the global average of untreated caries".
Doctor Mrs. Adebimpe Adebiyi (Director, Dentistry Division, Federal Ministry of Health) noted that most of the time, patients come in at the late hour, adding that if these common conditions can be treated at the early stage, then Nigerians will have a better oral health practice.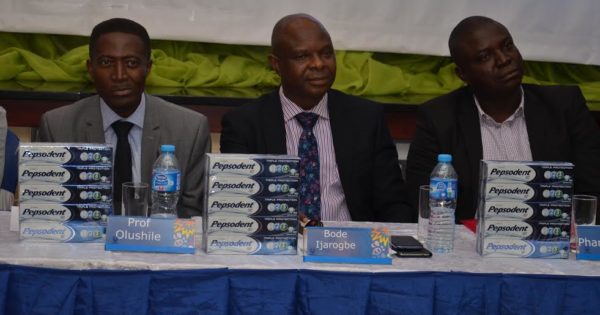 On the lack of adequate dental data, Doctor Adebimpe said, "Dental profile is missing in the National Information system format in this country. There are some disasters that happened in this country that we have to send specimens from the patients abroad before their bodies could be identified. And for other forensic measures, we realized that dental profiling is a must for us to do".
"As such, the dentistry division is collaborating with the department of health planning, research and statistics of the ministry and other stakeholders for the inclusion of dental profile of Nigerians in the National Information system format," she said.
On his part, another panellist, Prof. Adeyemi Olusile, a professor of Dentistry at the Obafemi Awolowo University, Ile Ife, said caries (tooth decay) and periodontal (gum problems) are most common tooth diseases in the world but are quite preventable because they are bacterial in origin.
"Eliminate the bacterial and you eliminate the diseases. But co-habiting with the teeth and gums in every mouth are bacterial that exceed the number of people who live on earth. In every mouth, we have about 6 billion bacterial. And these bacterial are the culprit in teeth decay, periodontal disease and offensive mouth breath."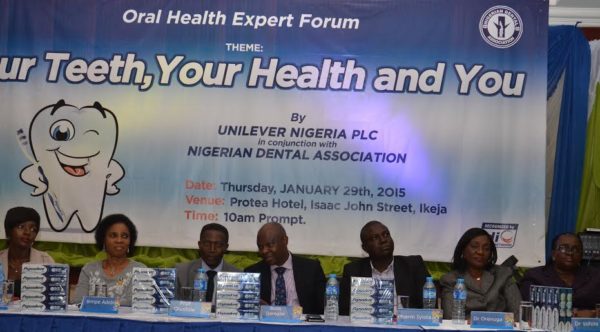 "Orofacial cancers are the 6th most common worldwide and they originate from the oral cavity and adjacent structures. In Nigeria, the prevalence may not be significantly more than in other parts of the world. It is seen between 20 and 25 out of every 100,000 population. But more so worrisome around here is that they are not presented until they have developed so massively that surgery becomes so difficult if not impossible. And the consequence mobility is fairly high."
To eradicate oral problems, the panelists agreed that education is key to preventing dental problems. To eradicate oral problems, the panellists agreed that education is key to preventing dental problems. "The way forward is oral health education," said Dr. Lola Orenuga (Consultant Paediatric Dentist, Child Dental Health Dept, LUTH).
 It is on this note that Unilever Nigeria is partnering with relevant stakeholders to promote healthy oral lifestyle.
According to George Umoh (Brand Manager, Pepsodent, Unilever Nigeria), "it is in an attempt to address specific needs and solve everyday problem of consumers and in a bid to address the needs within the oral care sector that we have often rolled out products that impact on healthy lifestyle positively. To further address the pressing oral health issues as presented by the experts above, we are introducing- Pepsodent Triple Protection Toothpaste –a unique formulation that helps protect against Cavities/tooth decay, Stains and Bad breath"!
"We are also collaborating with all stakeholders in the (oral) health sector through several programmes we have put in place to address the needs of consumers and this forum is one of such. Unilever Nigeria has been a foremost partner with the Nigerian Dental Association and would be jointly executing various programmes in the course of the year to deliver superior oral care to consumers and ensuring a cavity free Nigeria" he said.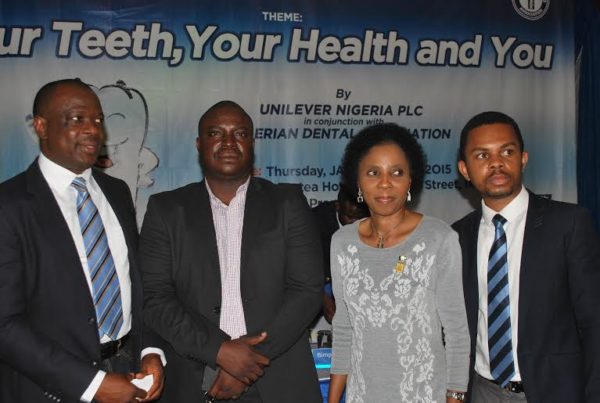 _____________________________________
Sponsored Content