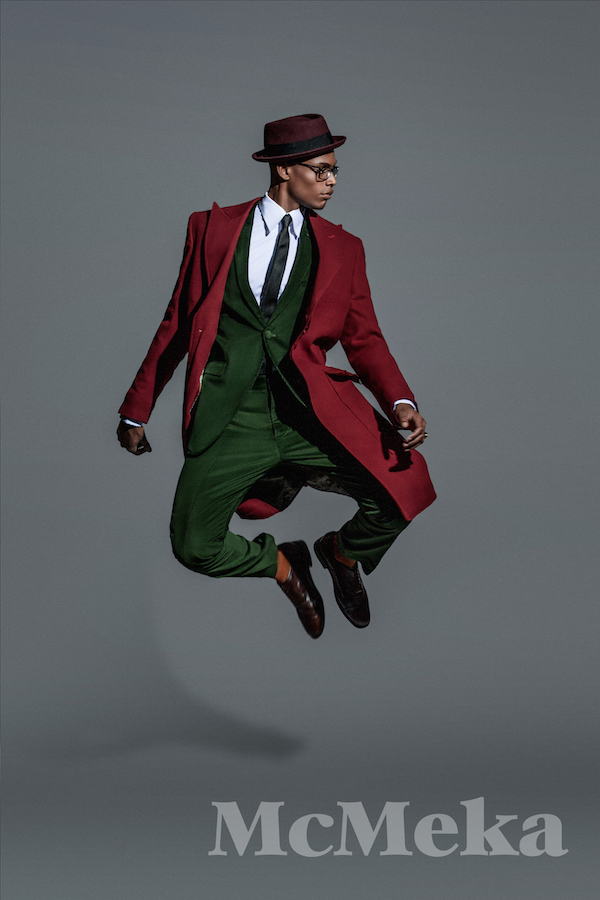 In the spirit of the #ManCrushMonday, we have the refined collection from Nigerian designer Rodney Emeka of McMeka.
The Spring/Summer 2015 collection, named "The Classisist", was first seen at the New York Fashion Week 2014 and is aimed at a specific kind of man – "one whose conflicting personalities do not meddle with the unified school of thought, one socially bound by a cause, whose appearance journeys through time reflecting the past and future of menswear".
The suits are clean & suave and shows its fun side in the prints. From suede fabrics with crosses, magazine & floral prints, the collection's pieces definitely make a statement.
Check it out!
Photo Credit
Photography: Ken Jones Photography (USA) | D'Mayo Photography (Nigeria)
Stylist: Jakpa Bawo
Assistant Stylist: Somto Nwachukwu
Content Director: TheStyleInfidel
Models: Paul Isaiah Maga, Francis Nwodu, Ronald Agbazagan
To reach out to McMeka please call +2348151662996 | Send an e-mail to: info@mcmeka.com OR mcmekabespoke@gmail.com | Visit their website: www.mcmeka.com | Follow them on Instagram: @mcmeka