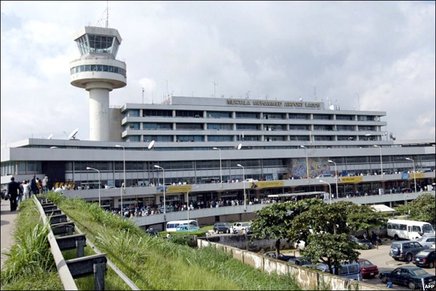 A male teenager suspected to be a stowaway, was found on Sunday in the tyre compartment of an aircraft at Murtala Muhammed International Airport, Lagos.
The aircraft operated by Tag Aviation, was parked at private general aviation terminal, Execujet, Tribune reports. The pilots were conducting a routine inspection of the aircraft before starting the engine, when the boy was discovered.
He was subsequently arrested, and found to be in possession of two mobile phones without sim cards.
During his confession, the boy revealed that "he entered the hangar through the facility of the headquarters, Air Defence Corps of Nigerian Air Force, located next to the Presidential/ VIP Lounge in the airport on Saturday night," had gained access to the tyre compartment of the plane through the help of "a brother."
According to reports, the aircraft had flown in a former Minister of Petroleum, the night before the incident occurred.
You will recall that a similar incident occurred in 2013, when a teenage boy, Daniel Ihekina, was arrested at the lagos airport after being found in the tyre compartment of an Arik plane. In his case, he was successfully able to fly from Benin to Lagos – although he believed his final destination was the United States of America.