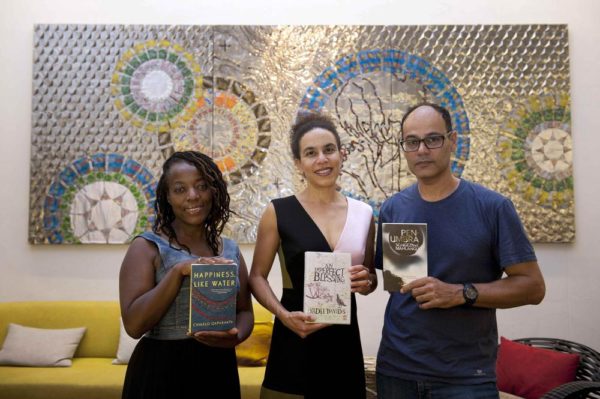 After months of rigorous judging and endless rounds of shortlisting and decision making, Africa will finally witness the emergence of the winner of the 2nd edition of the Etisalat Prize for Literature!
The prestigious event will have in attendance, Grammy award winning singer and song-writer, Angelique Kidjo who is billed to perform to a selection of world-class guests including writers, book critics, academicians and other celebrities.
Africa's Best Debut Writer of 2014 will emerge from the three shortlisted books; "Happiness Like Water" by Chinelo Okparanta, "Penumbra" by Songeziwe Mahlangu, and "An Imperfect Blessing" by Nadia Davids.
Also, the winner of the 2014 Flash Fiction Prize category of the 'Etisalat Prize for Literature' will be announced. The shortlisted writers and their works are Chinua Ezenwa-Ohaeto- I saved my Marriage, Irabor Justin Ikhide– These Words I Do Not Speak and Neemah Komba– Setting Babu on Fire.
The winning author will receive a cash prize of £1,000, a high-end device, and his/her published e-book promoted online and via digital media platforms. The two runners up, will each receive a cash sum of £500 and a smart device for their literary efforts.
Date: Sunday, 15 March 2015
Venue: Intercontinental Hotel, Victoria Island, Lagos
________________________________________________________________________________________
Sponsored Content