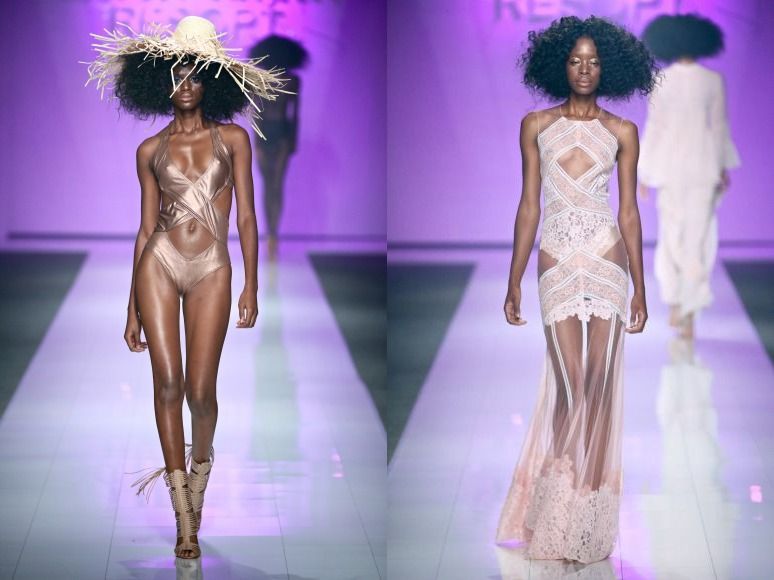 The Mercedes-Benz Fashion Week Joburg 2015 officially kicked off on Thursday 5th March 2015 at Melrose Arch, Johannesburg, South Africa. The event has been a fabulous collection of SA's finest coming together to showcase their collections, and give fashion critics, editors and fashion lovers a dose of their 2015 collections.
We would love to share all the fabulosity from all the designers at this year's event, but thought we'd just share a few of our favourites instead.
Womenswear designer, entrepreneur and UNICEF Ambassador, Gavin Rajah is one of the most revered designers in South African & African fashion in general. Every year, individuals in the business of fashion gather to see and review his collections; and this year they met with his Resort 2015 collection.
With a 70s inspiration, the collection featured swimwear with retro hints, see-through swiss broderie dresses, capes, pantsuits, floral embroidered dresses and more. The models rocked chic shoes by Europa Art Shoes, adding extra glam to the entire showcase. The resort 2015 vibe was completed with distressed straw hats and large messy hair.
The showcase hair & makeup was themed with a bed-head meets a 60s glam look with bronzed and golden makeup.
Photo Credit: Simon Deiner/SDR Photography