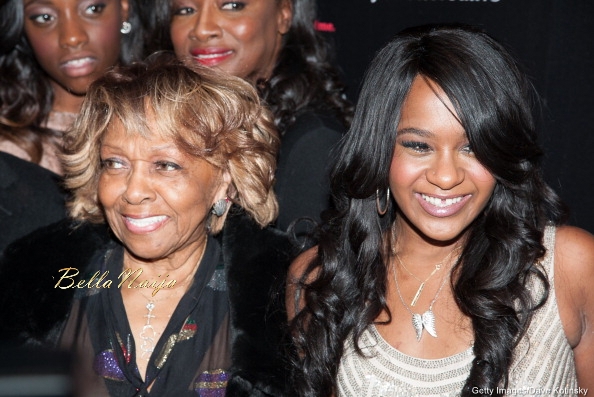 The world has been following closely the sad story of 22-year-old Bobbi Kristina Brown, daughter of the late music legend Whitney Houston, who was found unconscious in a bathtub a few weeks ago.
From her being taken to North Fulton Hospital, to her being taken off life support and her boyfriend speaking out on the issue and more, it has been a tough couple of weeks for the Brown-Houston family and for the first time Bobbi Kristina's grandmother Cissy Houston is speaking out.
The 81-year-old broke her silence on her granddaughter's condition while speaking with New York radio station WBLS FM 107.5.
She shared: "She's the same. We've moved her to a place for rehabilitation. And you know, still not a great deal of hope. [We're] still praying. I don't pray like that. I give it to God one time; because I know he's able. And I cannot change a thing. I'm asking everybody: 'Just pray to the Lord who we know CAN do something about it.' If he works a miracle, thank God. If it happens the other way, I'm alright."
Watch the video below.
Photo Credit: Getty Images/Dave Kotinsky