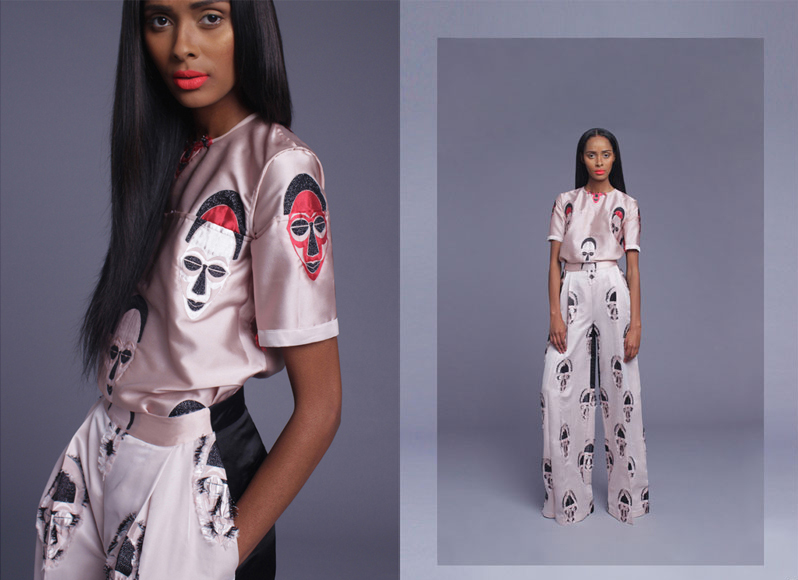 We have got the latest collection from Nigerian fashion designer – Tsemaye Binitie of his eponymous fashion label.
Titled "Maask", the collection is a new dimension for the designer. He based all the pieces on the African mask that can be found in numerous cultures and was also inspired by fine art photographer and author – Phyllis Galembo's 'Maske' art work.
The Fall 2015 womenswear collection centers on the essence the masks evoke in various cultures. It's pieces birth feminine silhouettes wrapped in understated beauty and glamour; with the essence incorporated in the designs and fabrics using fringe detailing, minimal cut outs, frayed accents and more.
See the collection below;
Photo Credit
Photography: Asiyami Gold (Instagram: @asiyami_gold)
Art Direction: TBHQ (Tsemaye Binitie Headquarters) | Instagram: @tsemayebinitie
Styling: TBHQ (Tsemaye Binitie Headquarters) | Instagram: @tsemayebinitie