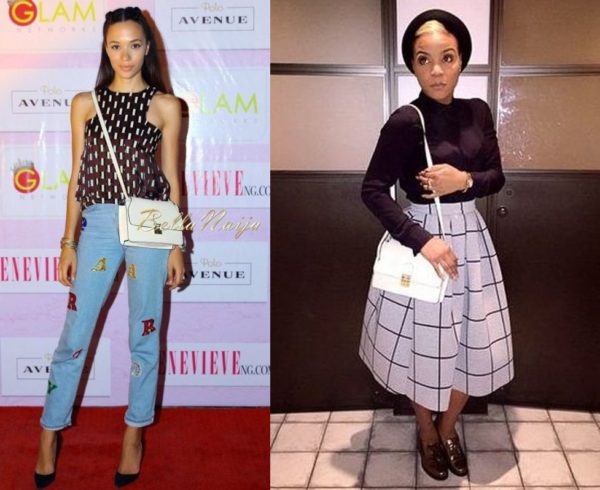 It looks like there is a new must-have bag in town.
BN Style has been on the lookout for what our stars are loving lately, and it seems the new item is the Florian London bag. From Eku Edewor to Emma Nyra, this signature bag has become a must-have event companion.
The stylish bag retails from £195 upwards, and comes in a variety of sizes and colours – although white seems to be everyone's favourite.

See the stars loving the stylish new item below;
Eku Edewor
The fashionista, TV personality, model and actress rocked a small white Florian London Mini Vienna bag to the Genevieve Magazine Website Launch. She paired her bag, which is priced at £195 (Approximately N60, 447), with a print top and alphabet-decorated denim trousers.
Emma Nyra
The MMMG first lady loves her Robins Egg Blue Florian London Vienna Tote bag so much she's rocked it no less than twice.
The first time she paired her bag with a little black dress and a Moschino belt and black pumps; and for her 2nd look she went a bit more casual-chic with a lapel blazer, a zebra print top, black pumps and denim trousers. Love the stylish accessory? It costs £265 (Approximately N82, 171).
Lola OJ
When she's not taking selfies showing off her brand's custom false lashes, Lola (CEO, Blinx Lashes) is rocking her white Florian London Mini Vienna bag. Judging from her Instagram page, she's got one in lemon and one in white.
In one of her photos she does a white and nude combination with a sheer white top and nude pumps; and he second photo shows her in a black shirt, a midi-skirt and bronze brogues – all with her stylish Mini Vienna.
Toke Makinwa
Another stylista who loves this statement piece is 'Tokstarr' with a double 'r'. The OAP took a few snaps of her Florian London Vienna Tote, which she paired with a floral jumpsuit.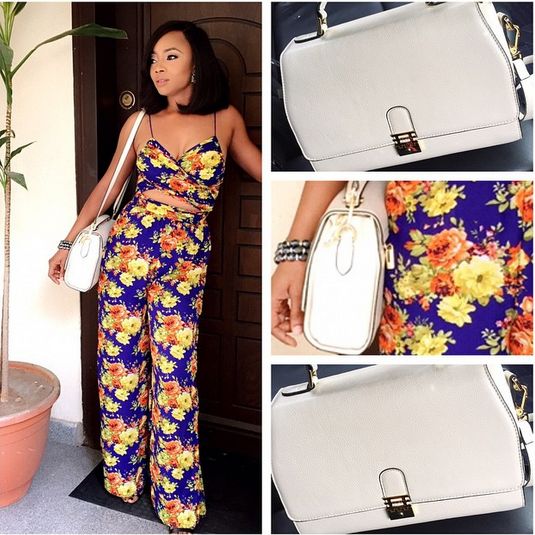 What do you think BN Style Watchers – Love the bag enough to buy one?
Photo Credit: Insigna Media | @Emmanyra (Instagram) | @Lolaoj (Instagram) | @Tokemakinwa (Instagram)