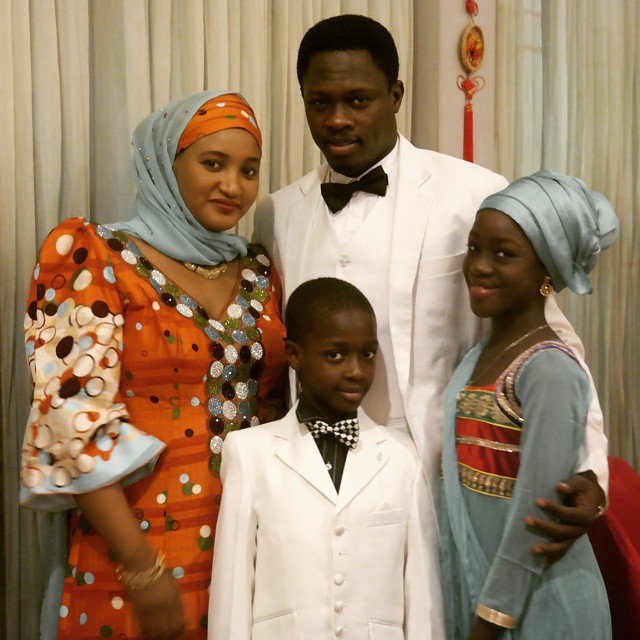 It was Ali Nuhu's 41st birthday yesterday and the 'King of Kannywood' (the Hausa movie industry) celebrated with his wife, Maimuna Garba Ja Abdulkadir and kids, Ahmed and Fatima, in a close knit gathering.
The Glo ambassador captioned the above photo, 'Family is God's gift to you, as you are to them….. Masha Allah'.
He also posted the below promo shots on his Instagram page.
Photo Credit: Instagram.com