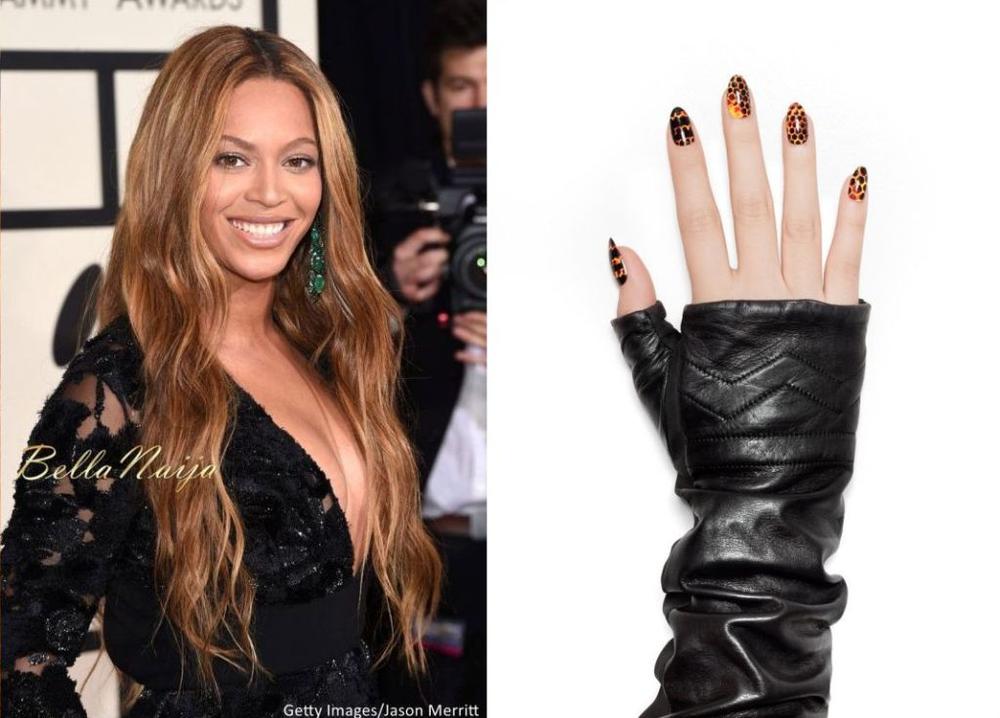 If you're a member of the Beyhive, then this news will make you especially happy!
With a partnership with manicurist Lisa Logan and NCLA Los Angeles for a set of three fashion-meets-pop-culture designs, Beyoncé and her partners have unveiled her 2015 nail art collection.
This new collection features lace, stripes, Technicolor prints and of course a Beyhive pattern (which we absolutely love). These join the patterns launched last year which include the "I Woke Up Like This", "No Rest In The Kingdom", "Je Ne Sais Quoi" and "I Come With A Side Of Trouble" (Click here if you missed it).
For $18 (N3,500) you can get your hands on the entire collection and amp up your Beyhive rep.
See more on ShopNCLA.com for more!
Photo Credit: Getty Images/Jason Merritt | ShopNCLA