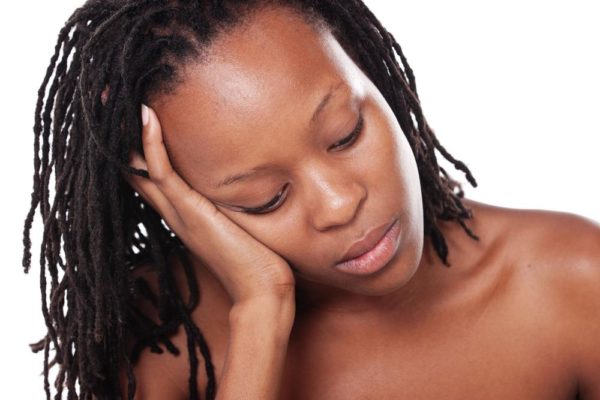 A 26-year-old pregnant woman in Lagos has been arrested for allegedly stabbing her husband to death over an argument about whether Muhammadu Buhari or President Goodluck Jonathan would emerge winner of the 2015 presidential elections.
The incident occurred in the Ejigbo area of Lagos over the weekend, Vanguard reports.
According to one account about what led to the incident, the couple were said to have divergent views about the 2015 elections. The wife, *Mary, is said to be an APC supporter, while her husband *John was a PDP supporter. They got into a heated argument about which of the two candidates would win, and it reportedly escalated into a physical battle, in the course of which Mary allegedly stabbed her husband in the chest with a kitchen knife.
However, another account states that the argument began when John told Mary to take the okro she was grating inside the room, to the veranda which also served as kitchen. Mary is said to have disobeyed the order, the a fight ensued and Mary stabbed him.
The couple's neighbors have described the incident as tragic, stating that Mary was a kind and peaceful woman who never showed signs of aggression.
One of the neighbours said:
"I do not know the name of her husband. We only know that of his wife, who we fondly call *Mary. The irony of this matter is that she is not cantankerous.She has never beaten a little child, let alone to fight with any neighbor. Again on that day, we saw both of them together. They were seen sitting outside, one hour before the incident occurred. Policemen from Ejigbo later came to remove the corpse to the Isolo morgue".
Photo Credit: Lucian Coman/Dreamstime.com (*Photo is for illustrative purposes only*)
*Aliases have been used to protect the identity of the couple*