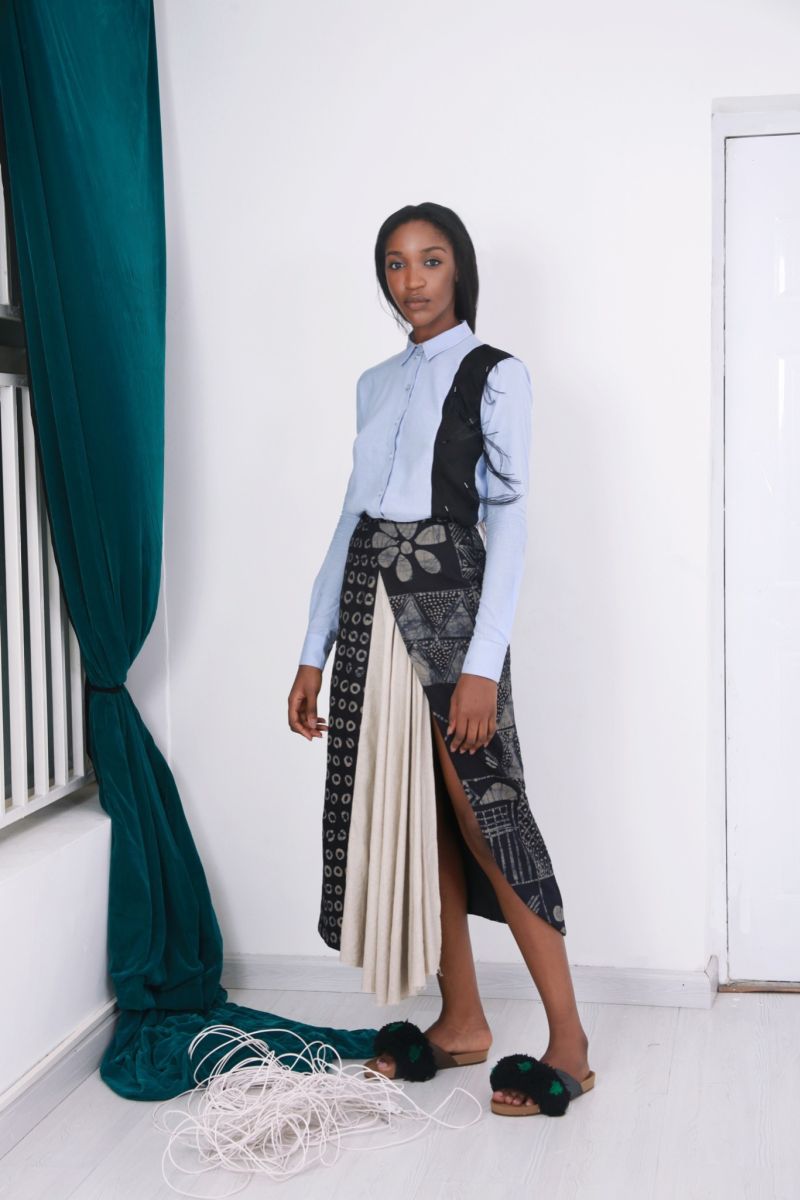 Maki Oh's new collection for Fall 2015/16 explores the idea of adopted identities as a result of West Africa's history with cultural appropriation. The collection seeks to tell this story with layering, asymmetrical hemlines, sheer inserts and more giving life and depth to the pieces.
According to the brand –
"As an advocate for all things truly African, Maki Oh uses true African textiles like Adire, Aso-oke, Akwa Ocha, Oja and more to continue to illustrate to the world (and Africans) that we have desirable, couture quality local textiles. Ankara fabric (Dutch Wax) does not have it's origins in Africa. It is imported from Holland, India, Turkey, China and even England. But the world, and even some Africans think this fabric is African. Holland's Vlisco's current website proudly states "Vlisco has been romancing the men and women of Central and West Africa for almost 170 years and has been embraced as the very fabric of life in many societies."
This season's collection is particularly fascinated with how these fabrics were perceived to be African, along with other concepts that have been adopted  from continents around the world, and how they have found home in West Africa. The fabrics used in the Fall 2015/16 collection are filled with silhouettes, prints and embellishments that have been inspired by total adoption of foreign ideas that also have similar reference to traditional Nigerian attire.
Examples include – A traditional adire print 'Omi', (water) covers a dress with a fish-like fin, mirrored-fishes swim across dense cotton trousers, an iridescent fin swims down the sleeve of a silk blouse and more.
The colour palette – white, blue green, marine blue, mirror silver, sand and black is found in both, the original and adopted imagery and myths.
See the collection below;
Watch the Maki Oh Fall 2015/16 Film below;

Photo Credit
Photography: Reze Bonna (Instagram: @RezeBonna)
Models: Idia Aisien (Instagram: @DoctorIdia) & Joyce Chidebe (Instagram: @Jade_Zi)
Photo Source: Style.com