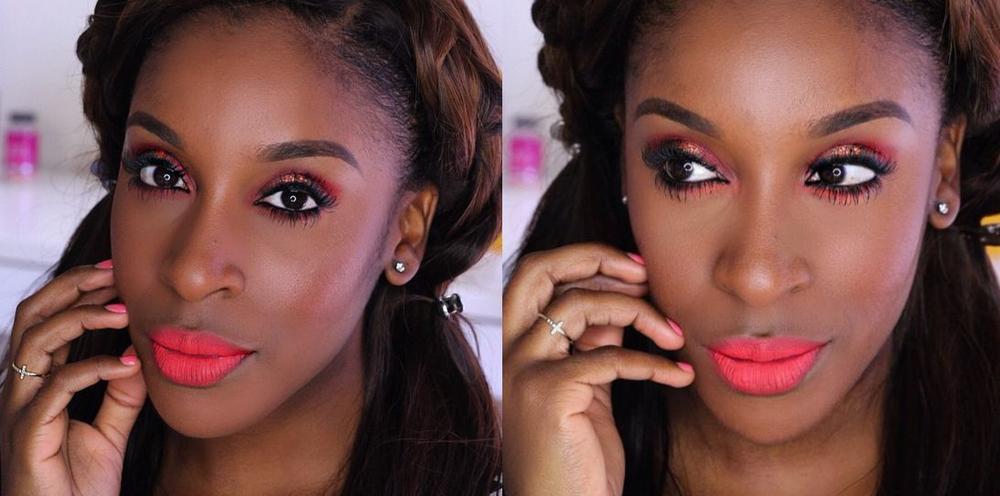 Now, I know we have some daring BN Beauties out there, so would you be bold enough to rock this look?
From the makeup artist with a fierce personality – Jackie Aina of MakeupGameOnPoint, we get to see how to take the Summer by storm.
With a tangerine theme, this look will definitely get you noticed in the room. It consists of a bright tangerine base, lush glitter, and a peach and burnt orange lip that is sure to give your look some life.
Check it out and let us know if you would rock the look!
Photo Credit: @MakeupGameOnPoint (Instagram)