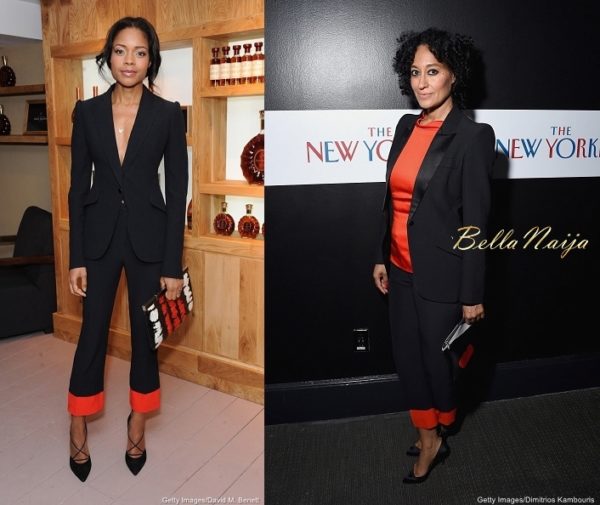 Hollywood actresses Naomie Harris and Tracee Ellis Ross are obviously both lovers of Alexander McQueen.
The two gorgeous ladies were spotted rocking the same pair of Alexander McQueen pants for different events, a couple of months apart.
Naomie Harris rocked the Alexander McQueen red and black pants for the launch of La Maison Remy Martin members club on November 24, 2014 in London, England. The cropped contrast pants were paired with a black blazer, Bionda Castana pumps and a graphic clutch.
Tracee Ellis Ross wore hers more recently at the New Yorker's White House Correspondents' Dinner Weekend Pre-Party hosted by David Remnick at the W Hotel Rooftop on April 24, 2015 in Washington, DC. She added more colour with a red blouse under her blazer and a red & black clutch.
Which look do you prefer?
Photo Credit: Getty Images/David M. Bennett