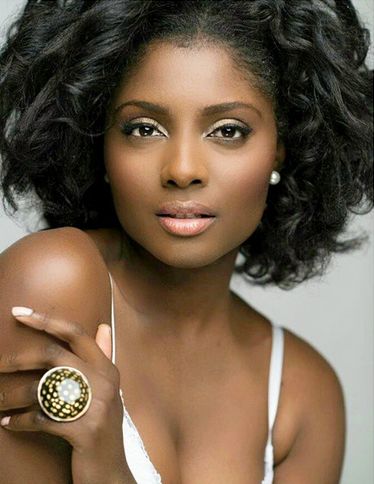 After many years of working as a Hair Model in Europe and Africa, my hair not only lost its thickness, but it became very dry, brittle and lifeless.
I didn't notice in the beginning, but a couple of years later I realized it was the constant heat application, the sewing-in and taking-out of extensions and the vast range of products used to hold, de-tangle, add shine, curl and straighten my hair that had been affecting it; especially since it was in an afro.
It just got too much for my hair, and caused it to become very stressed out! I didn't want to stop my hair modelling career just because my hair couldn't handle it, so I decided to deal with it the best way I knew how. The NATURAL way!
Do you know that natural ingredients can be found anywhere? Some women go to a dermatologist or a hair specialist for their hair problems, but I go to my Pantry.
When I wanted to start taking care of my hair better, I began to look around my kitchen to figure out what I could use. Eggs, Honey, Oatmeal, Brown Sugar, Avocado, Olive Oil, Lavender and Rosemary (which I grew in my garden) were all I could find. It didn't look like much, but after searching online, I realized that I was on to a winner. As basic as these ingredients were, they formed the foundation for a great hair treatment mixture and  natural hair journey that I was about to embark on.
So here are the hair treatments I made with my ingredients; and hopefully they can help you too!
***
My 1st creation was a 2-step deep conditioning hair treatment to act as a Protein Treatment for my hair, and a moisturizing treatment to keep my hair soft and healthy.
Protein Treatment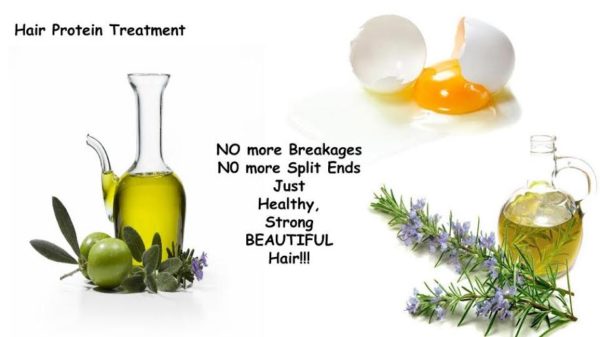 Ingredients
– 1 Whole Egg
– 2 Tablespoons of Olive Oil
– 8 Drops of Rosemary Essential Oil (I purchased this from a grocery store instead of making it myself. That would have been tedious)
The Moisturizing Treatment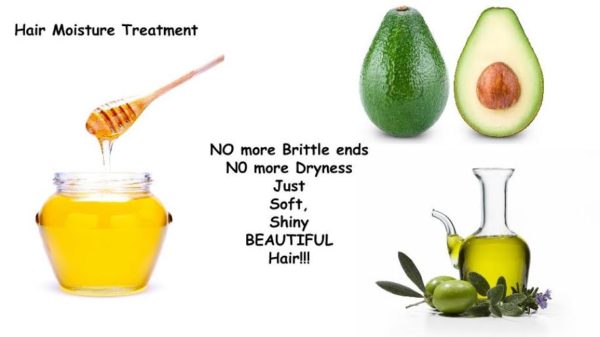 Ingredients
– 3 Tablespoons of Honey
– 1 Mashed Avocado
– 2 Tablespoons of Olive Oil
Directions
1. Firstly, I washed my hair normally and then started with my protein treatment. I mixed the ingredients together in a bowl and applied it to my hair.
2. After applying the treatment, I covered it with a plastic bag and left it for one hour. The egg will naturally harden so don't be alarmed when you find out you can't run your finger through your hair.
3. Wash your hair with some shampoo, and a little water, then move on to the moisturizing stage.
4. Mix the ingredients for the moisturizing treatment in a bowl.
5. Allow the moisturizing treatment sit on your hair for as long as an hour, depending on how much healing you think your hair may need.
6. Personally, I washed my hair and shampooed again. This is relative and you don't have to shampoo again. After you wash you'll notice your hair is silky, smooth, moisturized and light.
I used these steps & treatments every 2 weeks. However this is relative and you can use the treatments as often as you like, depending on your hair's needs. This is where you need to develop an understanding of your hair and know when it's hungry, thirsty or just cranky. I recommend at least once a month.
And that's how I  revived my hair back to a  healthy condition.
These products can be found in a variety of places to help you get your hair back in shape. The lavender and rosemary oils may be a little hard to find, but that's okay. The main ingredients in both treatments are eggs and honey. These important ingredients are filled with protein (a necessary nutrient for your hair for building strength) and moisture (to help your hair feel smooth and soft).
***
Have you ever tried any of these ingredients on your hair before? What ingredients did you use? Would you be trying these treatments? Share with us!
Photo Credit: Lisa Pearlman Photography, Contributers own Images.