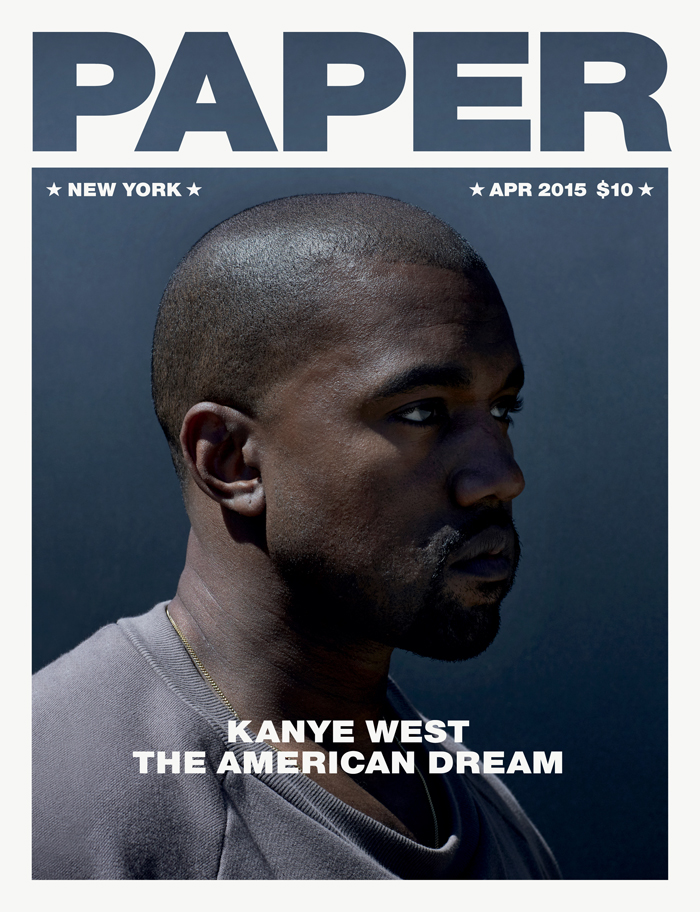 Look who's on the cover of Paper Magazine, and no it's not a but-baring Reality TV star. Kanye West is walking in his wife, Kim Kardashian's footsteps as the latest cover star of the publication, and has even penned his cover story.
In the mag's "American Dream" issue, 12 pages are devoted to him allowing him the much needed space to fill with his persona.
In his cover story Kanye talks about his daughter North, racism, the Illuminati, being an innovator, why he doesn't talk about certain newsworthy events on social media and more.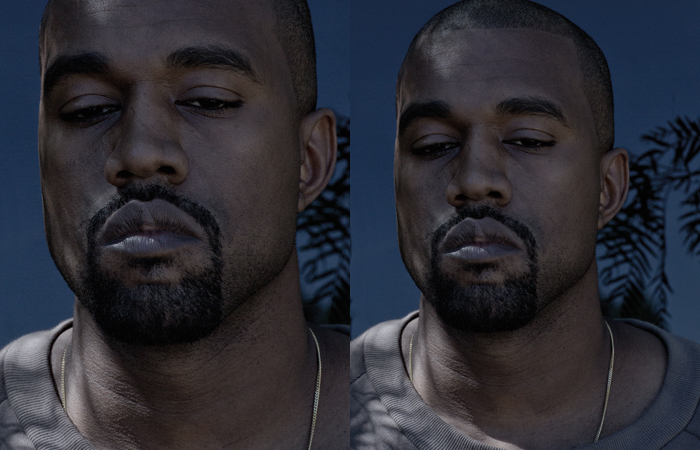 Read excerpts below;
On being an innovator
Graduation was an innovation. 808s & Heartbreak was an innovation. The song "Niggas in Paris" was an innovation. "Only One" was an innovation. "FourFiveSeconds" was an innovation. I care about innovating. I don't care about capitalizing off of something that we've seen or heard a thousand times. I'm not a capitalist in that way. I'm an innovator. That's my job. I like two things: I like innovating and I like making things better. It's not that I always have to invent things that are new. Sometimes I can take something that's there and attempt to make a better version and that's what gets me off. Bottom line.
On his daughter, North
When I look in North's eyes, I'm happy about every mistake I've ever made.
On why he doesn't speak out on social media
People have asked why I don't speak out — on social media, for example — about events in this country. The way I see it, it's not about a post on social media from me when there are people dying. There's people in Chicago dying. There's people all across the globe dying for no reason! There's people who'll never have the opportunity to live their lives for terrible, nonsensical reasons. I care about people. I care about society. I care about people being inspired. I care about people believing in themselves, because that's the scariest thing. The modern population cannot be controlled by the system — they break the system.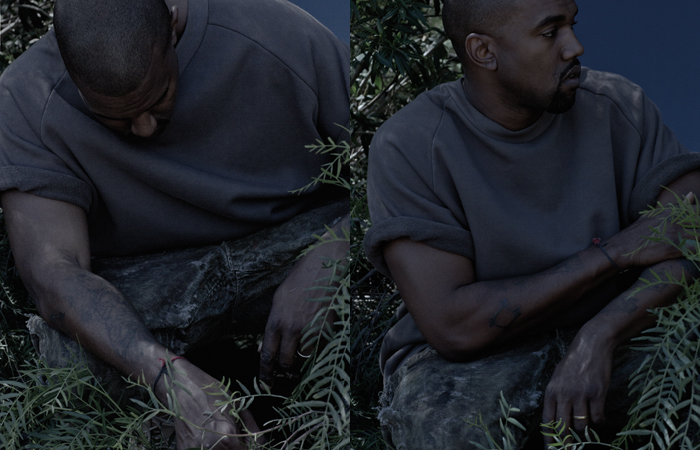 On racism
On "Never Let Me Down" I rapped, "Racism's still alive, they just be concealing it," but for the next generation that's not necessarily true. Racism is something that's taught, but for the new post-Internet, post-iPad kids that have been taught to swipe before they read, it's just not going to affect them as much. They realize that we are one race. We're different colors — my cousins and I are different shapes and we're all from one family. We're all from one family called the human race. It's simple as that. This race is up against some interesting things — poverty, war, global warming, classism — and we have to come together to beat this. It'll only be as a collective that we can beat this, and we can. We can create a better world for ourselves.
On those persistent Illuminati rumors
I'm tired of people pinpointing musicians as the Illuminati. That's ridiculous. We don't run anything; we're celebrities. We're the face of brands. We have to compromise what we say in lyrics so we don't lose money on a contract. Madonna is in her 50s and gave everything she had to go up on an award show and get choked by her cape. She's judged for who she adopts. Fuck all of this sensationalism. We gave you our lives. We gave you our hearts. We gave you our opinions!
Read more from the mag on PaperMag.com
The issue hits stands on Monday 27th April 2015.