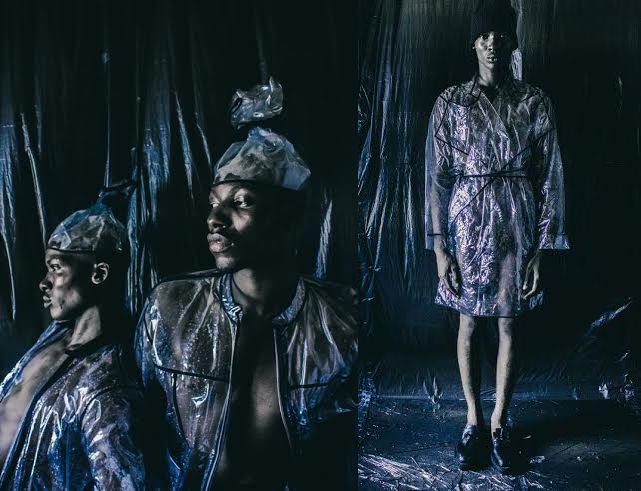 There's nothing like a new creative that pushes the edges of creativity in fashion.
In their bid to create fashionable pieces that suit the weather conditions/seasons in Nigeria i.e: Rainy/Wet season & Dry/Harmattan season; fashion brand Maxivive Couture, created by Babatunde Oyeyemi, has unveiled original clothing that hits the direct market of the Nigerian people.
To help weather the rainy season, the collection features coats, hats, shirts, trousers, shorts and more in PVC (Polymerizing Vinyl Chloride) with black accents to help keep you fashionable even when it pours.
Maxivive Couture was also featured on the BN Style feature – 'The Making' where emerging talents & their creatives were showcased. Check it out here if you missed it!
Check out the collection campaign below;
Photo Credits
Design Label: Maxivive (Iinstagram: @Maxivive)
Photography: Kadaraenyeasi (Instagram: @Kadaraenyeasi)
Models: Damien Eze for Beth Models (Instagram: @TamedFoxx) | Mohammed Malmoud for Beth Models (Instagram: @Malmoud_M)
To find out more about the Maxivive brand, visit their website: www.maxivive.com | Send an e-mail to: [email protected] or [email protected] | Call: O : +2348032407735 or T : +2348183863227