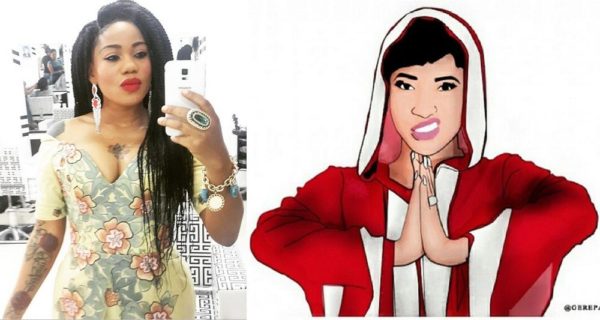 Just when we thought the drama was over, things are heating up again for Tonto Dikeh on Instagram as her ex-bff and stylist Toyin Lawani posted a message that many believe was aimed at Tonto Dikeh.
The former friends had quite a bit of their own drama last year (click here if you missed it) and over the weekend Toyin Lawani posted a photo of herself attending a friend's wedding and while she looked gorgeous in her outfit, it was her caption that caught the attention of a lot of people.
She wrote:
They say Everyday for the theif one day for the owner,God is never sleeping,when people do you wrong,try to destroy u,make u look bad to the world and cheat u,let go,kneel to God and pray, if ur heart is clean thrs no way he aint Gonna fight for u and expose them for who they really Are…this is d Song im listening to ryt nw….woni Babalawo tiwon Gbojule otishere lo sapele,Babalawo tiwon Gbojule otishere lo calabar. ..im having so much fun at this wedding…Dancing and catching up with old friends ..lets just thank God for life …
This morning she then reposted a cartoon photo of Tonto Dikeh in one of her designs (which Tonto Dikeh posted last night).
Tonto Dikeh also posted an interesting photo on Instagram this morning…wishing her followers a happy week. She captioned 'Keep your space,Energy and Mind Clean..Be slow to Act in Anger* Have the week u deserve*'
Photo Credit: Instagram/tontolet | @tiannahstylingempire