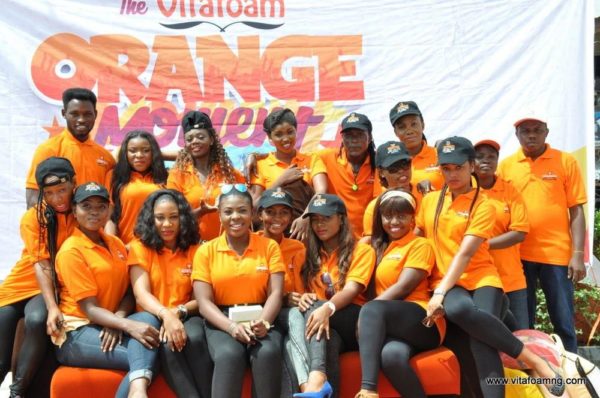 Ado-Ekiti came alive with the Vitafoam Orange Moment Loud in Your City Campaign; their team stormed the capital for two days as their comfort centre hosted customers to an experience to cherish.
Customers were educated and informed about Vitafoam's variety of innovative products – even as they were treated to free make-over, hair-styling, pedicure and manicure sessions and much more.
Besides educating and informing their customers, lots of prizes were also won through the dance challenge and the list-10-Vitafoam-products-asides-the-mattress-contest. Discounts were also given to old and new customers as incentives for attending.
_____________________________________________________________________________________________________
Sponsored Content