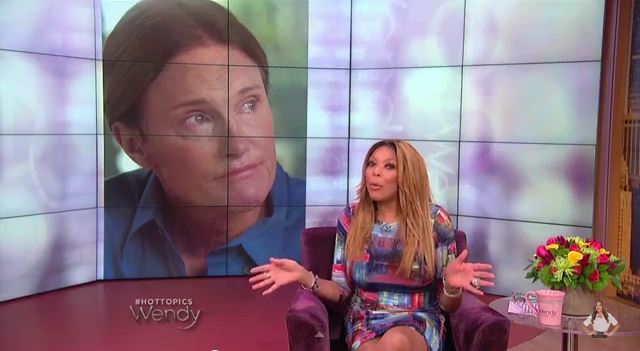 Bruce Jenner's interview with Diane Sawyer was on everyone's lips last weekend.
The Olympian and Kardashians' step-father said "God gave him the soul of a woman" and is transitioning to become one.
After the two hour interview aired, many celebs, amongst 14 million people who watched it live, tweeted their support or disapproval of him.
Wendy Williams, who watched it with her 14 year old son, has spoken on the interview in her Hot Topics segment, and said she cried throughout the show and feels bad for Kris Jenner – his third wife of 25 years – although she thinks Kris is 'evil'.
On Bruce: "The thing about Bruce is it was all so deceptive because he really is a fame hungry person like the rest of the family."

On Kris, his ex-wife: "And one more thing, don't get used to this! I feel for Kris. As a woman, I feel for Kris. And I know social media is pissed because [she hasn't spoken on it]. The other ex-wives have spoken.

She released that statement she's blessed to have been married to him for 25 years and now she's fortunate enough to call him hero. I don't believe that.

And I know she knew he liked to dress that way and I know she's evil and she's viperous so don't get used to me being nice to her.
It starts from the 3:14 mark –

Here's a clip from Bruce's revealing interview:

You can watch the full interview on ABC here!
Bruce will have an eight part docu-series, starting in July. Will you be watching?