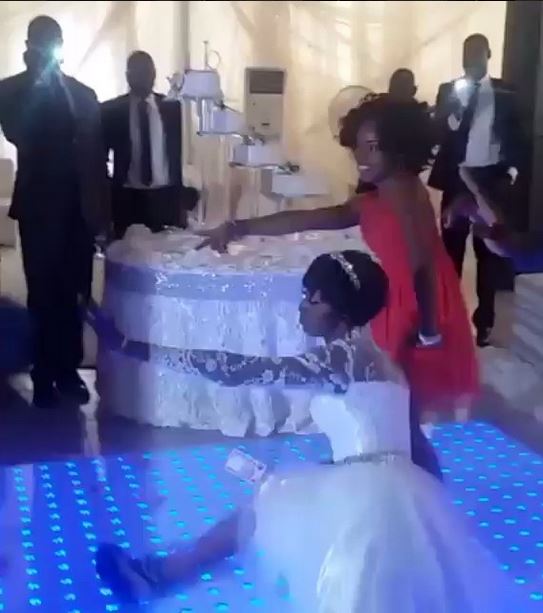 Nollywood actress Ivie Okujaye got married to Ezie Egbo yesterday in her own unique way! Click here for the 1st photos!
She wore sneakers with wrapper at her traditional Edo wedding, then she wore another pair for her white wedding! Her dress was also different – she opted for a short long-sleeve dress.
But what REALLY stole the show was her performance where she. did. the split!
Part 1
Part 2 – the Split!