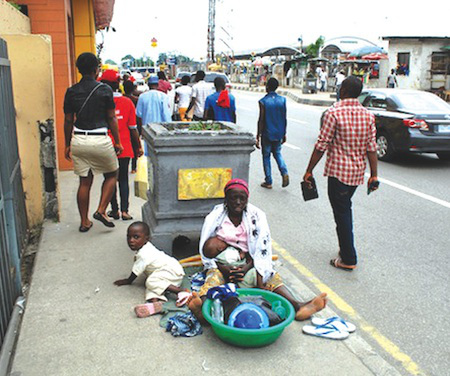 A 70-year-old woman was arrested on Sunday for allegedly kidnapping a 3-year-old girl in Ilorin, Kwara State, and using her for begging.
The parents of the girl had declared her missing on Wednesday, March 25th, Vanguard reports.
One of the girls relatives spotted her with the suspect at a worship place, popularly called Ori-Oke at Basin area of Ilorin, where she was seen begging.
When apprehended, the woman said the girl was her grandchild, and that proceeds from the begging were used to cloth the girl.
However, investigations revealed that she had indeed kidnapped the girl.
Police subsequently released the girl to her parents.
Photo Credit: TopeTempler (*Photo is for illustrative purposes only*)