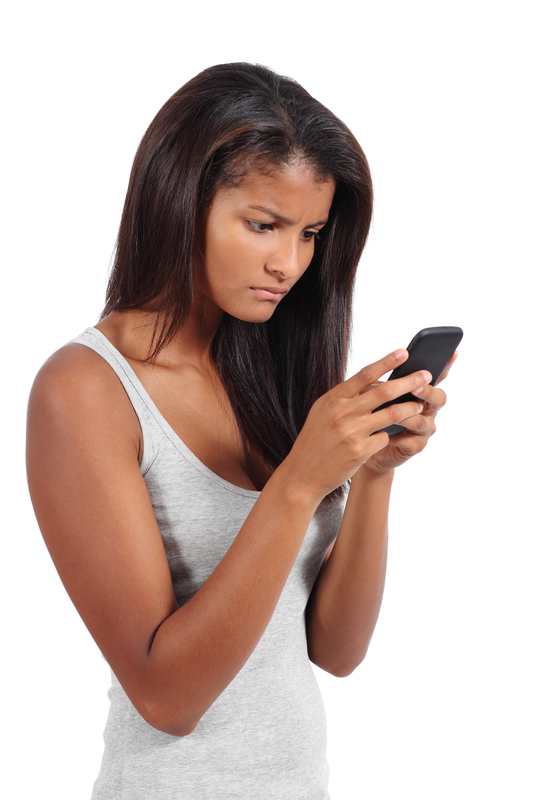 We regularly receive emails on real life experiences from BellaNaija readers, some reaching out for advice, which we share in our Aunty Bella column.
BN reader, Mrs. N was accosted by a supposed mistress on social media.
Given the frequency of screen shot sharing, recorded conversations and resultant social media wars, it's hard to tell what is real and fake, but the damage they cause is often very real.
***
Hello,
I've given this a great thought and I think I need to share my story. This is the kind of story you hear people say and talk about, but you never think it could happen to you.
Some nights ago I was watching a movie with my husband. Half way through, my 6 month old fell asleep.
Boy was I glad, not that I wasn't enjoying the movie. It's just that whenever he sleeps, I jump into bed. It's the only way I can get rest myself. He was tucked into bed with love and kisses, so I decided to say a quick prayer. I have lots on my phone and decided to check. As I was doing so, an Instagram direct message notification came in.
Normally, I would give a thought or two before accepting, but as it was blocking my view so I quickly clicked on it and continued with my prayers.
When I went back to it to find out what it was, I became shocked. It was some girl sending a supposed screen grab of a conversation she had with my husband on Facebook. I read it, insulted the life out of her and told her to leave me alone. She didn't have it, and sent me a note – in it, she was so spiteful and used all the foul language you can think of. The note said how my husband is so unfaithful, and how they have been sleeping together since last year. She painted a vivid picture of how they 'do it' in his car and in my house while I was at the hospital after I gave birth.
The woman in me wanted to tell her to get lost but then the FBI side of me took over. I asked her what colour my husband's car is, and she failed woefully. I then went ahead and blocked her. Now some people reading this might think – hmm, maybe there is truth to her story, but believe me, there is zero truth to this.
Firstly, from my labour to delivery and after, I was so unstable and fighting for my life. I feared I wasn't going to make it. Now it wasn't just me that was exhausted – my husband was as well. Even if Amber Rose had magically appeared he won't even have the strength to shake her not to talk of sleeping with her.
Secondly, my mum was around at that time. I have replayed it in my head over and over again. My husband only left my side to pick my mum up from our home. They would come with food in the morning around 11am-ish (believe me, I had cravings! Even when I had my baby, I wouldn't even have hospital food). They stayed with me until 4pm when they had to go home for my mum to make dinner. My mum would stay back home, sending my husband to me with two meals for dinner and late night. Hubby would stay with me until 10pm and leave.
So you having sex in my house was impossible.
Why am I sharing this? I don't know the person that did this or why she did it but I know she follows BellaNaija on Instagram. So, if you are seeing this just know the only thing you succeeded in doing is making me realise we have built something worth envying, you actually brought us closer. I don't know what I did to deserve this, if you think you are brave don't be a coward, come knock on my door let's have a chat I promise to cure your madness.
People that are not married won't realise how sacred marriage is it will take more than a cooked up message to break one, there are special places in hell for people like you – a front row seat with the devil.
I mean, learn to respect people's relationships whether they are married or not.
~ Mrs. N
Photo Credit: Antonioguillem | Dreamstime.com