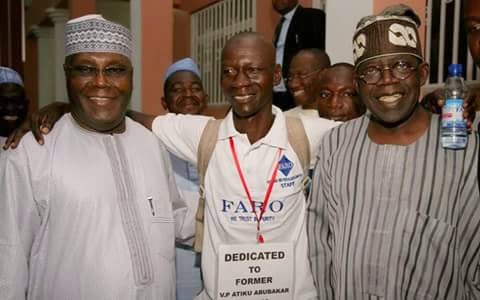 There have been so many trekkers lately that its becoming kind of challenging to keep track of all of them. LOL
Do you remember Abubakar Duduwale? He is the man who  set out for a walk from Yola in Adamawa to Abuja in honour of president-elect Muhammadu Buhari.
According to several online reports, Abubakar arrived in Abuja on Tuesday. Bola Tinubu, Atiku Abubakar, and some other APC members welcomed him.
Photo Credit: Twitter