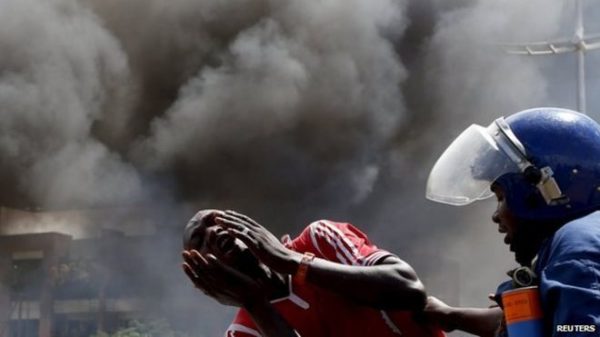 Following the coup attempt launched against Burundi president, Pierre Nkurunziza, due to his insistence to rule for a third term, some of the leaders who masterminded the coup have been arrested.
However, the main coup leader, Gen Godefroid Niyombare is still at large, BBC reports.
Niyombare reportedly stated that he and his followers plan to surrender.
Meanwhile, Nkurunziza, who was in Tanzania during the coup attempt, has returned to Burundi, and is expected to deliver a national address soon.
Photo Credit: Reuters/BBC