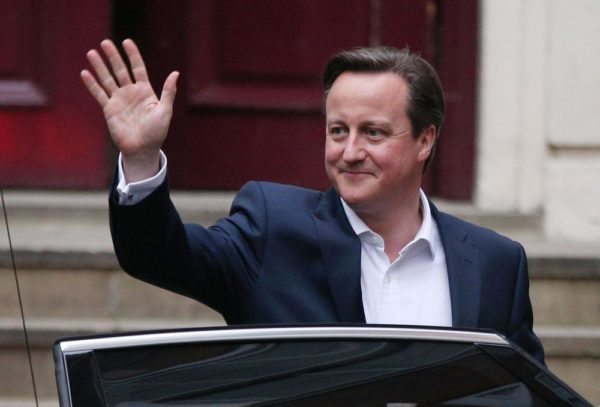 The UK's Prime Minister, David Cameron, will remain in office for another term, after winning the country's general elections.
His win has been described as "a surprisingly decisive victory," as it goes against the widespread predictions of media commentators, Deadline reports.
Telegraph further reports:
Cameron has won the general election with an outright majority after Labour was virtually wiped out in Scotland and the Liberal Democrat vote collapsed.
Cameron hailed the "sweetest victory" as his party secured the 323 seats needed to form a government without needing to go into coalition.
It came after an electoral earthquake in Scotland, with Nicola Sturgeon's SNP seeing unprecedented swings and decimating Labour north of the border.
Photo Credit: Getty Images/Dan Kitwood