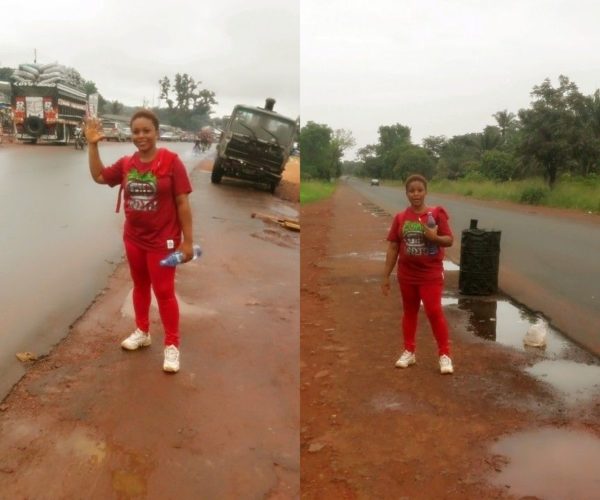 A woman named Agu Chidera Joy is trekking from Enugu to Abuja in what she has described as a #UnityWalk.
Several online sources state that Joy is not trekking in honour of any politician. She is trekking for "both parties" (we assume this is APC and PDP) and for every Nigerian.
She has reportedly been trekking for 9 days so far, and had reached Kogi State on Thursday morning.